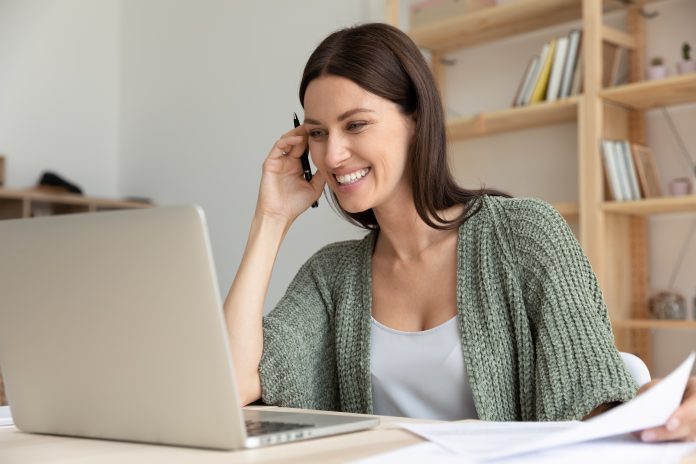 Designing and developing online learning materials is more difficult than it appears. Various learning theories and design/development frameworks have been applied to the process since online learning materials began to be "mainstream" in the corporate world. Yet, once you've decided which theories and framework you're following, you must address further issues if the materials you produce are to have any chance of being effective.
By nature, eLearning designers and developers are wary of revealing too many of their secrets but having tracked down one of eCom Scotland's specialist Content Producers, Andrea McKinnon – to the ancient town of Dunfermline which, until the Scottish and English crowns were united in 1603, was the royal capital of the Kingdom of Scotland – she explained how she and her colleagues at the digital learning and assessment specialist serving a worldwide clientele, solved three of these key issues.
Q&A With Bob Little and Andrea Mckinnon
BL: Do you write eLearning materials for a mythical "average" learner? Or do you think of a "typical" learner for these materials as you develop them – and, if so, what assumptions do you make about these people?
AMK: Knowing your audience is key to developing successful eLearning materials. We spend a great deal of time with clients before starting the instructional design process, figuring out their audience's needs and how best to approach the project. It's rarely simple. For example, if you're creating a course for parents and health professionals – as we did recently for the Scottish Government – you must think of the appropriate approach with regards to the language used in the program. It must cater to medical professionals who're familiar with technical terminology and those who may not understand these terms.
Always adapt modules to audience needs. So, if you're working with a niche subject or business, you can presume the audience for your eLearning materials can cope with complicated language, have a good grasp of technology, and can read dense documents. By contrast, if you're working on materials for, say, the general public – especially the older generation – it's a fair assumption that most of your audience may not own a smartphone or tablet, and rely on a desktop PC to access the content. They might find downloading PDFs difficult and not know how to complete online journals.
It's also important to consider accessibility – in other words, ensuring the eLearning is as inclusive as possible. We steer away from using such terms as "click here" or "push the button" because someone using the tab button won't be using a mouse. Instead, we say "select the button". When working with, for example, the UK's Royal National Institute of Blind People (RNIB) we ensure every interaction is usable by any visually impaired person. We carry out a robust question-and-answer session to ensure the learning materials work with screen readers and are easily "tab-able".
We can take considerable development time with clients to identify their exact audience and how best to approach the module we're creating. Often, we'll run consultancy workshops with clients to help them specifically identify the audience for their learning materials and agree on how we can facilitate the module to be successful. For example, we've created large modules that had, within them, specific sections for different kinds of learners or job roles – so a person could enter the module, learn what they needed and then dip out.
You have to think of so many things when it comes to audience – from their culture and language to technology limitations. You must create interactions that do justice to the content, as well as engage and motivate the learner – while also considering any time limitations and how someone with an extremely busy schedule can access learning without making a huge commitment. The list is factors to take into account is so long that it's vital to have good communications with the clients from the beginning of a project – and always ask a lot of questions.
BL: What research into the audience for these materials do you carry out beforehand?
How do you do it – and what sort of results do you get?
AMK: Although we don't research audiences in great depth, we use a wealth of previous knowledge and experience to help us know what works and what we can improve on this time around. At times, we also convene audience groups – set up by our clients – to experience the first edition of a storyboard and give feedback to make sure we're on the right path and that the intended audience will understand the content. This not only helps ensure things move in the right direction but can also spark new ideas on what would be helpful for the course's audience.
BL: How does that affect your choice of storyboard and navigation paths through the eLearning materials?
AMK: Storyboards usually vary in style depending on the software being used to build the course. They're also dependent on the subject matter expert. For example, if we have a visually impaired expert, we'll create a fully-accessible storyboard for them. To enable subject matter experts to understand the storyboard process, we usually set up a meeting to explain the whole process, including the content and how interactions work. This enables real-time changes to happen – which helps meet tight deadlines.