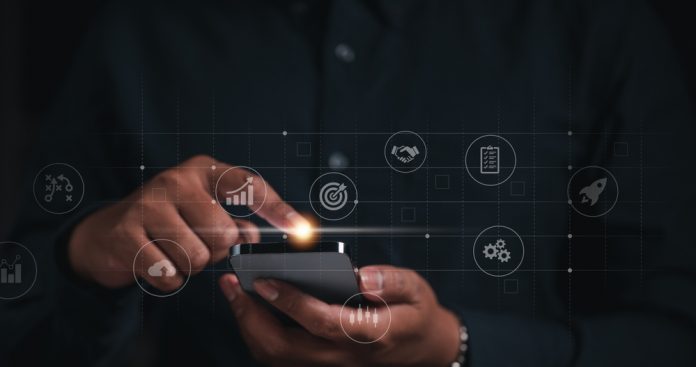 Enterprise technology has streamlined workflows and, in many cases, made us more productive. But when that technology enables a paradigm shift, it becomes a true catalyst for change.
Such is the case with digital health benefits platforms that allow companies to seamlessly administer Individual Coverage Reimbursement Arrangements, or ICHRAs.
ICHRAs were introduced in 2020 when the federal government allowed companies of any size to reimburse employees pre-tax for the plan of their choice on the individual market. They provide an innovative alternative to traditional group health insurance.
The digital enrollment platforms that help companies switch to—and sustain—an ICHRA offering, have transformed the very nature of the human resources landscape. This new way of providing employee health benefits eliminates the need for HR teams to negotiate with carriers to provide expensive, run-of-the-mill coverage that rarely satisfies anyone.
Instead, they now have the power to directly level up the business by upskilling current employees and creating career development programs that will give the organization a competitive advantage on the hiring front.
The Payoff
According to a 2021 report published by the Society for Human Resources Management in conjunction with the U.S. Chamber of Commerce Foundation, "two in five employers indicate that a lack of time and budget are preventing them from adopting new or innovative changes to their skill-based training offerings."
Digital enrollment platforms alleviate human resources of the burdensome administrative tasks that come with renewing traditional group health plans. The online infrastructure gives ICHRA-enrolled employees access to the direct-to-carrier health market, where they can shop for customized, affordable benefits.
With human capital no longer spent on renewing traditional group health plans, HR teams have more time to invest in employee training and development.
Employers can fund that budget through the cost-efficiencies that digital ICHRA platforms create. The financial gains that come with offering employees access to a digital infrastructure where they can personally select health coverage from major carriers in their area include:
The same pre-tax contribution model that employers are accustomed to with traditional group health plans
The elimination of claims risks for employers
Greater control over the organization's annual spend on premiums
The reality is that an organization with nearly 2,000 employees can save as much as 35 percent on healthcare premiums.
Recouping those dollars can help businesses make a greater monetary commitment to leveling up their workforce.
Double Down on ROI
Businesses that invest in the healthcare benefits available on a digital platform can also realize hiring and retention gains. LinkedIn's 2023 Workplace Learning Report Building the Agile Future found that 93% of organizations are concerned about employee retention, and providing learning opportunities is the number-one way they're working to improve retention rates.
Unsurprisingly, compensation and benefits ranked as the most important factors that employees consider when searching for a new job. And employees are right to consider the impact of benefits on their overall compensation package. Single employee coverage premiums on the traditional group market rose 58% between 2010 and 2022, and family coverage premiums rose more than 63% the same period, according to the 2022 Kaiser Family Foundation Employer Health Benefits Survey. These increases are shared by the worker and company alike.
An ICHRA-based digital benefits platform delivers control of premium costs to both parties.
A Playbook for New Hires
Potential new hires will be hard pressed to turn down more jurisdiction over their healthcare and access to a suite of learning and development programs.
With an ICHRA solution in place, employers can even broaden the scope of employees who are eligible for healthcare benefits. By controlling costs across the board, companies have the option of funneling some of those savings into benefits for part-time, hourly, and seasonal workers who have not traditionally had access to employer-sponsored insurance.
Practicality, Revolutionized
A truly innovative digital platform must solve multiple HR challenges. Along with better economics for the business and less time spent on group health renewals, an ICHRA-based enrollment platform that provides customized, affordable benefits at scale should also seamlessly integrate with HRIS systems to ensure compliance, provide reporting, and relieve administrative burdens.
With such a platform in place, HR professionals can focus on building employee training programs that will directly benefit the business, and employees are empowered to own and manage their personal benefits decisions. This shift in thinking, coupled with the technology to enable it, is a win for everyone.