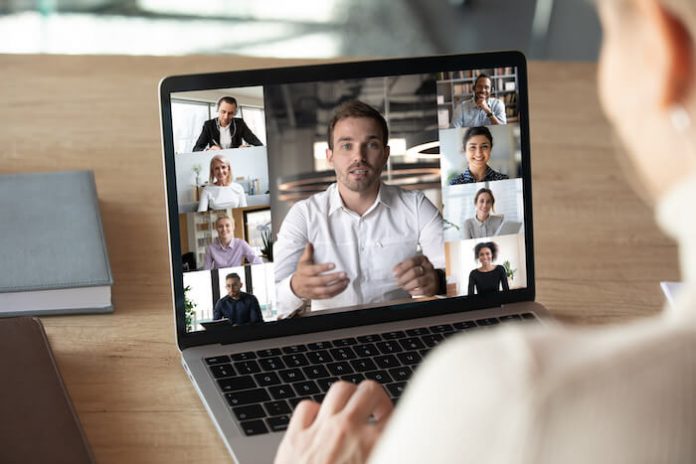 The COVID-19 pandemic laid bare systemic problems many organizations have with training, knowledge sharing, and communications, as employees were forced to work remotely, or had to quickly adapt to constantly changing guidelines and safety protocols in front-line jobs. But it shouldn't have come as a big surprise, considering the average global company relies on an average of 23 different learning technology tools, which trap operational knowledge and training resources in disparate locations that typically are difficult to access outside the confines of the office.
During normal times, reliance on so many different solutions wasn't always a showstopper, since some employees were able to put in the time and effort required to locate the right information. But the pandemic taught us that time is of the essence and we need to make it easier and more efficient for all workers—particularly essential front-line workers and those working remotely—to access content and be confident they're finding the most up-to-date information available.
Now that more than one-third of all Americans are vaccinated (with more in the queue), and states have begun to relax restrictions, businesses are starting to reopen workplaces and offices. With a gradual return to normalcy will come a historic hiring surge. Economists surveyed by the Wall Street Journal project that employers will add 7.1 million jobs in the 12 months ending December 2021. If that holds true, the U.S. will see an employment gain of 5 percent, leaving unemployment 1.6 percent lower than in the fourth quarter of 2019, before the pandemic struck.
Riding the Hiring Wave
But this raises the question of whether companies are ready to ride the hiring wave without fear of drowning in terms of finding the right talent and getting new and returning employees up to speed. Does your business have the right tools on hand to effectively onboard/reboard workers and to retrain furloughed employees who are returning, albeit in different roles?
For those relying on traditional learning tools, the answer is likely "No," and it may be time to brace for impact. Paper manuals and in-person training don't offer the flexibility companies need as they grapple with return-to-work plans that are vastly different from how they operated before the pandemic. In the U.S., 65 percent of American companies surveyed said they were considering a remote or hybrid working model post-pandemic. For example, Ford Motor Co. recently told 30,000 employees they can continue to work from home and use the office only when needed. But others, such as those in the financial industry, said they were planning for a full in-person return.
The one thing COVID-19 has taught businesses is the importance of operational agility. Those that successfully weathered the storm were, in many cases, companies that already had embraced digital learning tools. With a learner-centric approach, these companies were able to navigate changes quicker than those that relied on training binders, centralized computer terminals, and instructor-led courses.
The pandemic also increased the adoption of, and individuals' personal comfort level with, mobile tools. Zoom was used not only for work, but virtual happy hours and family holiday gatherings. Televisits with doctors became the appointment of both necessity and choice. And Slack fostered communications between colleagues as they worked from remote locations. Having come to rely on these tools during the last year, employees are going to expect them to carry over into career training, as well.
Tips for Improving Operational Agility
To meet the needs of employees returning to work post-pandemic, organizations need to adopt this familiar technology to support training initiatives and make content more convenient and easier to find.
As a starting point, you'll need to take these five actions that can help improve operational agility:
Improve access to information: The content employees need to learn or reinforce knowledge to apply in the moment must be available any time, on any device, and from anywhere.
Increase speed of content: Your company must be able to create, distribute, and consume training, knowledge, and communications at the speed of business, in order to keep up with needs of employees, management, and customers.
Expand adoption: Organizations must reach every employee in a way that fits their unique learning needs—from videos to searchable content to step-by-step processes—to ensure business success and safeguard employee health, well-being, and engagement.
Enhance relevance: Digital content and operational knowledge must be engaging, so it matches employee expectations and delivers immediate answers to help them perform better in their jobs.
Inspire trust: Employees must know exactly where to go for the most up-to-date information and reliable operational knowledge and training to drive speed and agility within the organization.
Putting Learners First
These actions are only possible through digital learning platforms, which put learners first. This type of solution is no longer a luxury in the post-pandemic world. Employees want to use technology they're familiar with—including mobile devices—and access trusted information in consumable formats that include interactive graphics, videos, digital checklists, and flashcards. These tools will improve engagement and understanding of the content and give employees the flexibility to leverage ways they prefer to learn.
Whether you're preparing for the hiring surge, seeking ways to retrain returning workers, or equipping your company to handle the next emergency, digital learning platforms offer the flexibility to ensure employees are trained appropriately and your business has the operational agility to pivot exactly as needed.