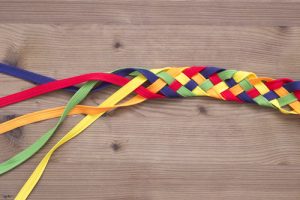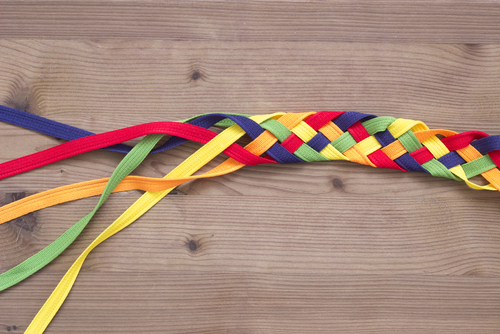 In matters of crisis today, leaders are called upon to communicate difficult news to their employees. When your only choice is to stand up and say something—what do you say? Moreover, how do you say it? After the dust settles (or in between catastrophes), forward-thinking leaders take action. This action may lead to creating the best internal systems, intended to bust out the most pernicious blind spots and barriers. While equity audits and skillful working groups are critical, leaders of all racial backgrounds should be engaged in their own consciousness-raising. After all, doesn't the buck stop with you?
Diversity, Equity, and Inclusion (DEI) can be broadly understood as key organizational values of most companies today. If this is the case, then why are so many companies still struggling to become inclusive? What keeps an organization better committed to diversity window-dressing than transformational change? The clear and unambiguous rise of a leader's own consciousness. Consciousness raising can be understood as the continual practice of better understanding how one's everyday life (and the lives of those around them) is impacted by differing forms of oppression. We see leaders participating in consciousness raising by joining an employee resource group, unpacking great books on antiracism with colleagues, and making attempts to shift their own language to catalyze a more inclusive, justice-minded organization.
In "Telling It Like It Isn't: Language Misuse and Malpractice/What We Can Do About," J. Dan Rothwell explains, "Until we learn to appreciate the power of language and the importance of using it responsibly, we will continue to produce negative social consequences for t​hose victimized by dangerous language habits." In other words, it is up to company leaders to learn, practice, and use language that fosters positive social change in order to model the shared organizational values of DEI.
Language Shifts
If you're just getting started on your own consciousness raising, here is a summary of the best, first language shifts, leaders can make:
1. People-first language. People-first language finds its origins in the disability rights movement of the 1970s, as a way to center the multifaceted experiences of people with disabilities. Recognize that people with disabilities are people with the same hopes, dreams, longings, and desires as people without disabilities. Say, "employees with disabilities," and not "handicapped" or "disabled employees."
If you think through these language shifts and have more questions, then you are likely in a good place for meaningful growth rather than DEI box-checking. Remember, by better understanding the reason for these incremental language shifts, you and your staff will confront new challenges in organizational change. It's high time leaders embrace this call to action, and bring about change to their organizations by starting first with themselves.
Rachel Franco is the lead of Diversity, Equity, and Inclusion (DEI) services for MAYA Consulting, an education management firm that empowers school districts, nonprofits, and foundations to thrive in their communities. A proud Mexican American she began her career with Teach for America. Before joining MAYA, she was at KIPP Austin Public Schools, where she served as the district course leader for sixth-grade reading and writing and published the common curriculum for the course. Franco holds a Bachelor of Arts in cinema studies from Depaul University and a Master of Education in language and literacy from Harvard University Graduate School of Education. For more information, visit: www.mayaconsultingllc.com. 
Get our newsletter and digital magazine
Stay current on learning and development trends, best practices, research, new products and technologies, case studies and much more.