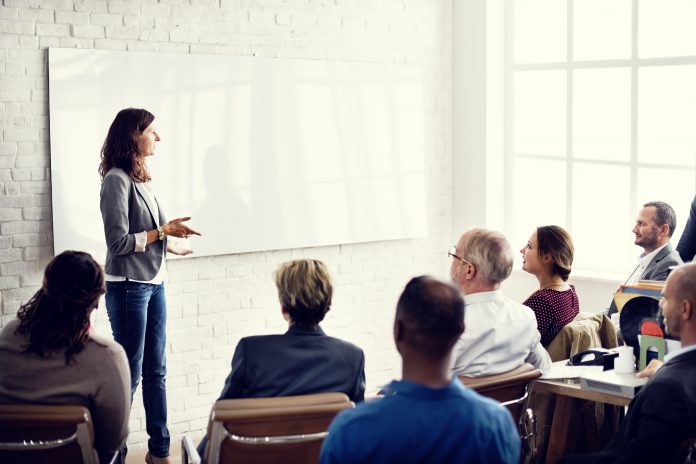 A senior Manager (not in sales) once told me: "We do not need sales training. It is like teaching a dog how to run". While I have no intent to compare sales professionals to animals of any kind, at that moment, I felt tempted to reply with: "a dog that can only run is probably not fit to succeed in a family."
Why does someone who is in charge of sales training suggest in a catchy headline that you should not do sales training?
A lot of companies only start looking at sales training when their commercial figures are deteriorating. What is generally done in such a case?
From numerous training providers, the one with the supposedly best offer is selected and a one-off course is executed. As a result, the company might see a short increase in their key performance indicators but as the Ebbinghaus forgetting curve hits the 30 days mark, everyone is back to their old behavioral patterns – with no long-term improvement to the results.
So – how could this be done better? How can you make sales training a long-lasting success?
I would like to share with you the four elements which I believe have the biggest impact on your sales success.
What is in it for me?
The sales colleagues inside your organization need to see the value-add of participating in any training. Does the training help them to secure more business? Can they acquire knowledge and develop skills that are meaningful for their day-to-day business?
To get a sustainable trainee buy-in, you need to do more. Tying sales skills and your training programs into a bigger picture is the key to ongoing learning and development success. By building a transparent career path that clearly defines expected skill levels and mandatory courses per role, you achieve learning motivation from not only the team members but also the managers. Additionally, it can help you to reduce attrition as people recognize that the organization is fostering internal job mobility and offers development opportunities in a fair and transparent manner.
Individual skills and foundational knowledge
Large organizations with a global footprint often have to ensure that their sales teams deliver the same level of customer excellence to all customers around the world. And how can they do so in line with global guidelines such as branding while catering to local requirements in diverse markets?
You can achieve both by creating an onboarding journey that contains 80 percent general and 20 percent local content. Work closely with your internal stakeholders and make sure you have one central point of governance to prevent duplicated work or initiatives that do not pay a dividend to the company's strategy.
To secure a fast pace in the execution of such a program, you need to have strong stakeholder communication with the learning and development (L&D) teams in human resources (HR) as well as country and sales managers.
One question you might certainly get is "how much training is enough"? Or how much training is too much?
Time is money and very important, especially in the case of sales roles whose goal is to spend as much time as possible with customers.
Each organization should set annual targets in terms of learning hours and the number of courses to be completed, preferably based on industry benchmarks
Issuance of a training award will drive a healthy learning competition and lead towards a positive learning culture amongst your sales force.
For individual skill development, the introduction of a sales skill matrix is highly recommended. This assessment tool should allow for self-and manager review of all key skills and directly connect them to your existing development programs.
The biggest advantage I see in such a tool is the structure and guidance it provides to the managers. It facilitates an educated conversation on meaningful development programs which are directly linked to the commercial success of the individual.
Everything is connected.
Every organization requires its salespeople to follow certain sales processes. Based on the typical buying process of the customers, a customer journey needs to be defined. Along this journey, sales will have several touchpoints with other departments and of course the customers. Each step of the journey requires the execution of certain internal or customer-facing tasks. The better a salesperson understands these processes, the easier it becomes for the customer to do business with your organization. Unfortunately, process training is probably one of the most overlooked keys to sales success and is almost impossible to execute by external sales training providers.
And yes, product training is very important. Sales professionals in any industry are an integral part of the solution they sell.
If your team does not have trust in the capabilities of the product or have concerns regarding their abilities to explain the product to a customer, it simply may not be shown to the customer at all. The challenge is that most of the time, product training is developed by product experts with limited sales or L&D experience. Involving a professional L&D team and developing product training in a sales context is a game-changer.
Let me give you some tips and tricks on how to do it:
Start with a typical persona-based customer challenge. Describe the need in a business context your sales teams encounter in their usual customer interactions. Highlight the customer challenge or opportunity. What is this customer trying to achieve?
Then explain the product/ service and its features. Describe how it is different or better than anything else in the market. This is what the product owners or developers are usually very good at. Use their expertise!
Features are very important and frequently mistaken to be value propositions. And this is when sales skill training kicks in. You will find various external sales training providers who will be able to separate features from the value created for the customer. Helping your teams to open doors, asking the right questions, and presenting solutions. But most of the walk-in sales training classes keep it very generic. Allowing salespeople of different industries to participate and individually transfer the learnings into their own world. This creates a non-controlled learning outcome and reduces the likelihood of sustainable behavioral change from transactional feature selling towards value-generating solution selling.
Investing in a long-term relationship with a training provider or setting up an in-house sales training program allows you to connect process, product, and skill training in a specific, tailor-made approach for more success, as it is all connected.
Formal training represents only 10 percent of learning. Sales coaching is your key to sustainable success.
In his book "The Sales Manager's Guide to Greatness", sales management consultant Kevin F. Davis highlights that organizations with a Sales Coaching culture on average perform 17 percent better compared to those who don't. Sales Coaching can be applied to help an individual colleague to grow and develop but may also be used in a deal coaching context
To achieve a coaching culture in your organization you should build a custom-made program that helps your sales managers to reference their teams' developmental activities to all existing trainings and tools available in your organization. This will not only improve your coaching program's effectiveness but also reinforce desired behaviors taught during the formal training.
Applying above mentioned approach will enable your sales teams to thrive. It is hard work, it does not come cheap and it is not done in a day. But trust me: it is totally worth it. Your alternative? Don't do sales training.