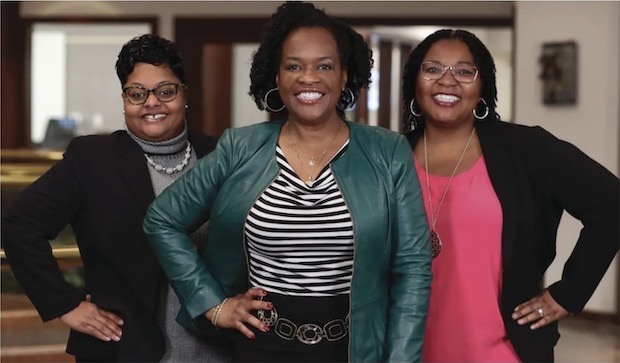 The bar for achievement in training was set high at Paychex, Inc., in 2021-2022. The year saw a push for greater inclusion and diversity in an environment in which companies struggled to retain valued employees. Paychex was able to optimize its market, offering Human Resources solutions to a growing list of organizations while retaining and developing its own workforce.
Its well-trained employees were able to present and deliver on a new portfolio of HR services to current and prospective clients. In addition to helping the organization make the most of this new offering, Paychex employees benefited from additional resources from training content vendors. Employees had exactly what they needed to give clients exactly what they needed—great training meets great service.
A Culture of Inclusion
Paychex has always strived to be an organization with integrity. Indeed, the company is guided by six core values: integrity, partnership, accountability, respect, innovation, and service. Last year, those standards were connected to a strategy around strengthening inclusion. "This past year, our People Strategy and Learning & Development (L&D) organizations connected deeply to our company strategy around inclusion and diversity (I&D)," says Senior Director of People Strategy Portia James. "The focus on creating work environments that foster a sense of belonging, opportunity, and wellness is at the forefront of all people strategies, including L&D. Paychex demonstrates commitment to diversity through embedding inclusive practices into the fabric of our culture. Inclusiveness is considered in all aspects of business, including branding, recruitment, decision-making, equity in compensation/benehts, leadership development, and learning content creation."
A New HR Portfolio
Every year, Paychex sets robust goals that guide the work of all its employees, including its Learning team. In 2021-2022, the company's goals included:
Increase market share and net client gain through the successful execution of its growth strategies and industry-leading customer experiences.
Build, support, and retain an engaged and high-performing team with a focus on continued career development and improved diversity and inclusion at all levels.
Maintain superior financial performance while continuing to invest in the innovation of its services, people, and communities.
"We use the company goals as an anchor for all our trainings," says Director of Learning & Development Erica Toluhi. To meet these goals, the Learning team took a collaborative approach to educating employees and customers on its Human Resources solutions. A new HR portfolio called Paychex HR was created.
Paychex HR was introduced to the company's employees and clients with a combined marketing, training, and communication campaign. The training is a 30-minute, interactive eLearning that includes details of market research in the form of graphs and charts meant to be consumed by frontline employees. The research was distilled to the most important points of data to build upon. Including market research gave the brand change merit and helped employees understand the "what's in it for me" aspect.
Toluhi explains that the data is important for a sales representative in a referral situation or a service representative trying to retain a client. "Built with knowledge checks to ensure understanding and talk tracks to position Paychex HR with prospects and existing clients, the training walks the employee through the 'why' behind the brand change and the market research that drove this strategic shift," says Toluhi. "The training objective includes a component of change management, leading with Paychex HR as the solution, as opposed to a specihc product or platform."
The training was launched to employees via an introductory video from the vice president of Marketing and vice president of PEO & Insurance. Paychex HR was quickly incorporated into all sales and service new hire programs to ensure every new employee learns about Paychex HR within their first. 30 days.
The pandemic and "Great Resignation" prompted many companies to look at how to better develop and retain employees. Paychex was no exception. "Offering personal and professional development (PPD) training to all Paychex employees is one of our primary strategies," James says. "However, it is an area that can quickly be deprioritized due to resources and business focus on new hire training for sales and service front-line employees. Yet, we recognize that it is a means to an end. In other words, if an employee stays with us and then wants to grow in their career, we must have training and development options to engage, motivate, and upskill."
Based on the company's PPD strategy, the Learning team continued and enhanced its approach to provide external content from two vendors: Get Control! University and Udemy for Business. Get Control! has courses on digital organization, Microsoft Office 365 components, and virtual meeting skills. Udemy offers its Information Technology organization topics such as Agile, Scrum, Java, and business analysis. "All 15,000-plus employees beneht from the continued offering of Get Control!, and nearly 2,000 employees in our Product Development and IT organization see value in the courses from Udemy," Toluhi points out.
The Get Control! material focuses on areas all employees can benefit, from; some courses are comprehensive,, while others are quick "how do I?" videos. "We continue to reap the efficiency benefit, by optimizing this vendor relationship. If we did not offer this suite of content, employees might look for individual online courses to develop skills," Toluhi says.
Likewise, she says, Udemy's curated content offers its IT employees advanced knowledge and skill development opportunities. "An 81 percent adoption rate and average of 12 hours of usage per employee supports our investment in external content."
Training that Delivers
Paychex focuses on ensuring that all of its training produces verifiable results like those demonstrated from its use of external content. A program from last year that produced some of the most striking results was the "Enhancing Strategic Conversations" training, a five-part learning series implemented over a six-month timeframe aimed at increasing HR professionals' (HRPs) knowledge of business acumen as it relates to a client's strategic, operational, and financial business processes. Through the purposefully tiered series, HRPs and Service support employees are provided learning activities to educate, expose, and experience the knowledge components, including:
Self-led video content, interactive eLearning, and external articles
Virtual-led sessions (recorded for mass roll-out)
Activities meant to be reflective and shared with their manager in a one-on-one
Knowledge assessments
The goal for the series is to create:
Preparedness to be a strategic business partner for clients
Confidence in getting in front of decision-makers
Skills in recognizing opportunities to proactively engage in business conversations that align with HR strategy
The program's Level 3 results show the proof of its success. Leaders assessed employees for the five key competencies three months post-training. All five competencies met the target of 50 percent, or higher, frequency for observable demonstration of the new behavior:
Demonstrates an understanding of and ability to communicate the strategic relationship between effective HR management and core business functions: 67 percent
Capable of having a high-level strategic discussion with the business owner: 68 percent
Became knowledgeable about a client's business by seeking to understand the strengths and weaknesses: 70 percent
Displays strong relationship-building skills: 76 percent
Possesses and utilizes knowledge of external trends to apply strategies and actions: 53 percent
"We were excited about the Level 3 data and its potential to influence Level 4 results," Toluhi says. "We measured training effectiveness through improved client satisfaction and employee engagement data."
Ready to Fill Training Gaps
Paychex uses its evaluation methods to listen for changes in its industry and identify training gaps, Toluhi adds. "We will continue to skill the sales-force on how to be successful in presenting, discovery, and closing in a virtual space. We've created a program to help prepare those who are new to the HR industry for HR roles. And we are providing regular product and compliance training for 700-plus HR professionals who need to be upskilled in HR trends and compliance topics."
It's clear that in the dynamic marketplace of HR and payroll solutions, the Paychex Learning team has proven it can create programs that take the company to exactly where its current and prospective clients need it to be—and beyond.