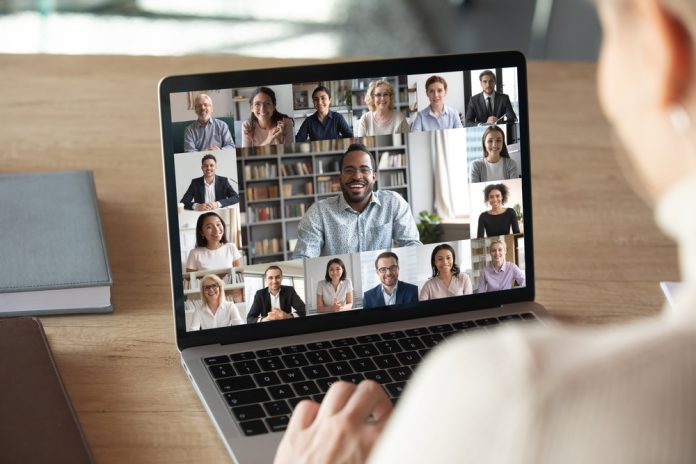 The COVID-19 pandemic has affected most countries and virtually all spheres of social life, and the education system is no exception. Social isolation is still one way to contain the coronavirus infection, and its measures have required partial or complete closure of educational institutions and their associated infrastructure.
As a result, more than 1.5 billion students worldwide (91.3 percent of all students) are cut off from their schools and universities. Under these circumstances, students and their parents hastily adapt to the new learning environment by mastering paper writing services and other formats of remote interaction.
The Impact of Digital Technology on Modern Education
More recently, experts have argued about how and when digital technologies will change the face of modern education, how they will affect the general perception of learning, and how the current educational system will respond to the digital challenge.
In light of recent events, it has become apparent that some of the questions posed may be answered more quickly than expected. The pandemic has already been a catalyst for rapid change in this area. Education leaders around the world almost overnight faced a difficult choice: try to move educational processes into an online environment or put learning "on hold," temporarily shutting down institutions.
In most cases, countries are faced with several common problems: differences in the availability of communication channels, a lack of hardware and software, and the high cost of telecommunications services.
Options for Transferring Face-to-Face Learning to Online
In this context, governments and professional organizations, and businesses are joining forces to build the educational process using all available means, trying literally on the fly to reduce the severe digital divide. Emerging practices of converting face-to-face education into online or distance learning formats can be summarized in several ways:
organization of training using online educational platforms

transmitting educational content through TV and radio channels

conducting classes via social networks, messengers, and email

Replication of "hard" copies of educational materials and their delivery to students at home
Providing the educational process
The educational process uses specialized infrastructure and some "every day" digital services, which have become widespread in recent years. In this regard, UNESCO experts propose the following classification of distance learning tools:
resources that provide psychosocial support to participants of educational relations in pandemic conditions

digital learning management systems (Google classroom, Moodle, Blackboard, Canvas)

applications for learning on mobile devices

programs with extended offline functionality

Massive Open Online Courses (MOOCs)

self-learning services

electronic readers

programs that enable online collaboration (Skype, Zoom, WebEx)

tools for creating digital learning content and numerous electronic databases of learning materials
Despite a sufficiently wide range of available technologies, even the leading countries in the field of digitalization of economy (USA, China, Japan) experience considerable difficulties in organizing online education.
The Reason for the Difficulty in Organizing Online Learning
The greatest difficulty is not so much the lack of infrastructure or the unreadiness of teachers to master certain digital learning technologies as the current situation radically changes the established models of social interaction. Existing social ties between different generations are breaking down, communication between students and teachers is changing, and in some cases, tensions are rising in families, where all family members are often forced to participate in the learning process. For many families, depriving children of school meals becomes a life-long problem. The UN Secretary-General has called for targeted support for children in a pandemic.
Taking into account all the complexity and drama of the current situation, it should be noted that for the education system of any state today there is also a unique opportunity for self-diagnosis in "combat" conditions. Educational institutions can test the effectiveness of the proposed digital solutions, determine their needs for technological upgrading, if necessary, to think about the organization of retraining and additional training of teachers.
In addition, forced self-isolation contributes to some positive societal changes: interest in self-study through online services is growing, and major publishers have noted an increase in demand for educational materials in digital format.
Advantages and Disadvantages of Distance Education
If you are thinking about distance education, you should get all the information about it.
Advantages of distance education
You have the opportunity to study at any time and any place.
A distance learning student can decide when and how much time during the semester to devote to studying the material. He makes his study schedule. Some institutions offer students the option to defer or return to learn without paying tuition fees again.
You have the opportunity to study on your own
Students don't have to worry about falling behind their classmates. You can always go back to study complex issues, watch video lectures several times, read correspondence with the instructor, or skip topics you've already learned. The main thing is to pass your midterm and final exams successfully.
You can study from anywhere
Students can study from the comfort of their home or office anywhere in the world. All you need is a computer with an Internet connection to start learning. Not having to go to school every day is a definite advantage for people with disabilities, those who live in hard-to-reach places, and parents with young children.
On-the-job training
It is possible to take several courses simultaneously to get the next higher grade. To do this, you do not need to break away from your principal place of work or go on a business trip. There are educational organizations that can help with homework or conduct corporate training for employees of enterprises and government officials. In this case, the movement does not interrupt the work record, and the skills acquired can be immediately applied in the workplace.
High results of training
Researches of American scientists show that the results of e-learning are not inferior but even superior to traditional forms of education. All you need – is to know about the best essay writing services to get a good grade. Distance education students can also learn the material on their own. It improves memorization and comprehension of studied topics. And the possibility of applying the received knowledge at once in practice promotes their consolidation. Besides, using the newest technologies in the educational process makes it more exciting and lively.
Offers mobility
Communication with teachers takes place in different ways, both online and offline. Consulting with an instructor via email is sometimes more effective and faster than scheduling a face-to-face meeting.
Accessibility of instructional materials.
Students who study remotely are not familiar with this problem. Students can access all necessary literature after registering on the website or receiving study materials by mail.
Distance education is cheaper.
If you compare the training of the same specialty on a commercial basis, both full-time and distance learning, the latter is cheaper. The student does not need to pay for travel and accommodation, and in the case of foreign universities, he does not need to spend money on a visa or an international passport.
It is convenient for the teacher.
Teachers and tutors who teach remotely can pay attention to more students and work, for example, on retirement or maternity leave.
Personalized approach
In traditional teaching, it is pretty difficult for a teacher to give the necessary amount of attention to all students in a group and to adjust to the pace of each student's work. The use of distance technology allows for an individualized approach. In addition to the fact that the student chooses the speed of study by himself, he can also quickly get answers from the tutor.
Disadvantages of distance learning
A strong motivation is needed.
Almost all of the learning material is absorbed by students on their own. This requires developed willpower, responsibility, and self-control. Not everyone can maintain the proper pace of learning without control.
Distance education is not effective in developing communication skills
In distance education, personal contact between students, each other, and teachers is minimal, if possible. Therefore, this study form is unsuitable for developing communication, confidence, or teamwork skills.
Lack of Practical Knowledge
It is challenging to teach a field of study remotely that involves much hands-on training. Even the most advanced simulators will not replace "live" practice for future doctors and teachers.
The problem of user identification
So far, the most effective way to check whether a student has passed exams or tests honestly and independently is video surveillance, which is not always possible. Therefore, students must come to the university or its branches in person for their final exams.
Conclusion
Discussions about the new digital reality and the transformation of the social sphere have been going on for quite some time, but it is now that these changes are being felt most keenly. Learning as an essential social practice is being redefined before our very eyes. Accelerated digitalization is becoming a test of teachers, institutions, national educational systems, and, perhaps most importantly, humanity's ability to cooperate in the face of significant challenges.
It remains to be seen what lessons each educational institution, the educational system as a whole, and all of us who, in one capacity or another, are facing this system and the new social reality that the pandemic is shaping around it will be able to draw from this forced, rapid digitalization. Perhaps this is precisely when the institutions of education and society are in the best position to work out comprehensive development strategies. A certain "lull" caused by temporary isolation will allow us to take a fresh look at what is at the heart of modern education, to better understand what tasks we are setting for it shortly, and, most importantly, to answer the question of whether its total transformation into digital form is really necessary.