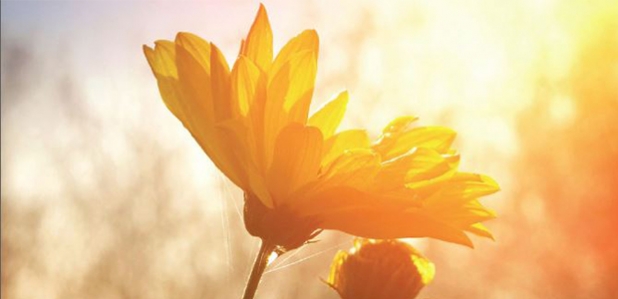 2014 Emerging Training Leaders
These 25 training professionals demonstrated stellar growth in leadership skills and business acumen
Posted: May 5, 2014
Spring is—finally—in the air. And with the flowers and trees bursting into bloom, what better time to recognize Training magazine's 2014 Emerging Training Leaders? These 25 training professionals have been in the industry for two to 10 years and have demonstrated exceptional leadership skills, business savvy, and training instincts. All Emerging Training Leader (ETL) candidates had to be nominated by co-workers or industry peers.
Training Editorial Advisory Board members and I judged the nearly 80 nominations and chose the 25 winners based on the following factors:
Have been in the training industry for a minimum of two years but no more than 10 years

Took on at least one new responsibility in the last year

Successfully led a large-scale training/learning and development initiative within the last year that required management/leadership of a group of people and resulted in the achievement of a corporate strategic goal (with results provided for Kirkpatrick Levels 1-4)

Demonstrates the following specific leadership qualities (with specific results provided as an example for each): acts as a mentor/coach, adopts new technology, collaborates, communicates often and effectively, embraces and adapts to change, empowers employees, fosters employee/ team recognition, has a global mindset, innovates, inspires trust, provides regular feedback, sets an ethical example, and thinks strategically and outside the box

Has the potential to lead the Training or Learning & Development function in the next one to 10 years
On these pages, you'll find in-depth profiles of the Top 5 Emerging Training Leaders (listed in alphabetical order), plus slightly shorter profiles of the other 20 Emerging Training Leaders. And we continued our tradition of creating a "To Watch" list, which features five up-and-coming professionals who didn't receive an award this year, but who are well on their way to becoming future Emerging Training Leaders.
"The 2014 Emerging Training Leaders are clearly in the thick of complex business environments, including support of new distribution channels or product lines, or expanding learning reach for their organizations around the globe," notes ETL Judge Annette Thompson. "What's most impressive is the clear leadership and alignment with business strategy and focus on delivering business results for their organizations." 
ETL Judge Ross Tartell believes this year's winners "distinguished themselves through innovation and the capacity to manage complex, politically sensitive implementations. Each of them would be an asset to any business."
Concurs ETL Judge Brent Bloom, "I continue to be amazed at the growing talent working in the Learning & Development space. The scope and impact of the learning projects and initiatives show great business value and overall results."
"The talent pool reflected in these applications is remarkable, especially in light of the complexity of the programs, tight deadlines, and cultural and linguistic challenges many of them faced," says ETL Judge Alison Hooker. "The varied use of social media platforms to support some of the initiatives is a testament not only to the individuals' creativity but also to how quickly the more agile learning environments are adapting to technological and demographic changes in the workplace."
ETL Judge Cyndi Bruce agrees, noting that the complexity and challenges of designing and deploying impactful training leveraging the technology advancements in the L&D space continues to accelerate. "The accomplished Emerging Training Leaders put forth this year not only met those challenges but mastered them. Congratulations to this year's winners!"
ETL JUDGES
Brent Bloom, VP, Learning & Development and Organizational Effectiveness, Applied Materials
Cyndi Bruce, Executive Director, KPMG Business School – U.S.
Daniel J. Goepp, Managing Director, Learning & Development, PwC
Vicente Gonzalez, Employee Development Manager, Booz Allen Hamilton
Raymond D. Green, CEO, Paradigm Learning, Inc.
Michael S. Hamilton, former Chief Learning & Development Officer, Ernst & Young LLP
Alison Hooker, Chief Talent Development Officer, Ernst & Young LLP
Glenn Hughes, Senior Director, Learning & Development, KLA-Tencor
Bruce I. Jones, Programming Director, Disney Institute
Donald Keller, CLO and VP, Global Education & Development, SCC Soft Computer
Nancy J. Lewis, former CLO and VP, ITT Corporation, and former VP, Learning, IBM
Diana Oreck, VP, Global Learning & Leadership Center, The Ritz-Carlton Hotel Company
Ann Schulte, Director/Global Practice Leader, Procter & Gamble
Ross Tartell, Ph.D., former Manager, Learning & Development – North America, GE Capital Real Estate
Lou Tedrick, Staff VP, Workforce Development, Verizon
Annette Thompson, CLO, Farmers Insurance
Matthew Valencius, Manager, Instructional Design & Development, IBM Center for Advanced Learning
Kevin Wilde, VP, Organization Effectiveness and CLO, General Mills, Inc.
Lorri Freifeld, Editor-in-Chief, Training magazine
TOP 5 EMERGING TRAINING LEADERS
AIMIE ARONICA
Senior Director, Technology Engagement, and General Manager, Austin eBay Inc. Site (6 direct reports) PayPal – an eBay company BS, San Jose State University
4 YEARS IN TRAINING CHILDHOOD AMBITION: Doctor
FAVORITE PHRASE OR MOTTO: Seem a dream, prove real.
FAMILY/PETS: 3 children: Taylor (20), Spencer (10), Maddox (5); Wrigley (dog) and Nala (cat)
OUTSIDE INTERESTS: Running, interior design, constant learning
ADVICE FOR THOSE ENTERING THE TRAINING FIELD: "Fail fast and take calculated risks."
>> Aimie Aronica had the foresight to see that PayPal was not growing the next generation of technology leaders that would have the capabilities needed to take it from a good company to a great company, says nominator Kirsten Wolberg, VP Business and Technology Engagement, eBay PayPal. In response, Aronica influenced the organization to invest $3 million in the development of a technology leadership program she designed in which 10 top-talent, junior-level engineers are put through a rigorous two-year, four-rotation program. Aronica—who was named to Silicon Valley Business Journal's annual 100 Women of Influence list—designed the Technical Leadership Program's core criteria to include serving a six-month rotation in a foreign assignment. Every participant from the first graduating class of cohorts was placed in leadership positions within PayPal. And 90 percent of the participants say they would choose to stay with PayPal even if a similar position was offered with the same pay and benefits elsewhere. Applications to TLP increase 25 percent yearly.
Aronica's brainchild, "Small Business Challenge," matches PayPal engineers with local small businesses, nonprofits, and entrepreneurs with the dual purpose of driving economic growth in the communities where eBay Inc. does business, as well as giving eBay Inc. employees the opportunity to acquire new skills and solve actual challenges with customers first-hand. All participants attend multi-day, customer-driven initiative training, delivered by the PayPal Product team. The teams self-form and repurpose actual work products to gather requirements and plan solutions. In the San Jose competition alone, the program grew or improved three PayPal products/apps, and increased participant small business revenue up to 120 percent. The program received The San Jose Chamber of Commerce Key to the City Award, and Texas Governor Rick Perry has expressed interest in scaling the program across the state.
Aronica also co-designed and sponsors the Lab Rats program to help employees innovate and test their ideas. As a result, 601 product, quality improvement, and efficiency ideas were introduced in 2013, and the program is being scaled throughout eBay Inc.
The annual Employee Satisfaction Pulse Survey for the Technology organization at PayPal reveals a 68 percent year-to-year increase in agreement with the statement, "PayPal encourages and solicits my ideas." This is attributable to Aronica's ideation programs, says Wolberg, who notes that "Aimie's technology engagement programs contribute more patent applications than any other source within the corporation."
KRISTIN HALL
Training Manager (6 direct reports/ people managed) PPD BA, Special Education; MS, Instructional Systems Design
9.5 YEARS IN TRAINING CHILDHOOD AMBITION: Teacher
FAVORITE PHRASE OR MOTTO: Don't put off to tomorrow what you can do today.
FAMILY/PETS: "I married my high school sweetheart, David, and we have three beautiful children: Kora Bay (3), Miller Grace (20 months), and Bodie (6 months). We have a yellow lab, Tripp."
OUTSIDE INTERESTS: "Spending time with my family at the beach."
ADVICE FOR THOSE ENTERING THE TRAINING FIELD: "Always be an advocate for the learner; doing what is best for them inadvertently will be what is best for you in demonstrating excellence."
>> Voted a Technology, Innovation, and Performance Manager of the Quarter in the third quarter of 2013 and recipient of a 2013 CEO Performance Excellence Award, Kristin Hall served as training lead of a team of 10 for PPD's recently launched corporate-wide Lean Six Sigma (LSS) Yellow Belt training program. In this context, Hall—who is Learning Services' first Lean Six Sigma Yellow Belt holder and also helped four of her direct reports to obtain their Yellow Belts—worked collaboratively with the business process management team to enhance existing training materials, and developed and implemented a comprehensive evaluation plan, including presentations, surveys, and assessments.
The blended solution incorporates on-demand pre-work, live face-to-face training delivered to approximately 18 to 30 participants organized in process project groups of six, optional follow-up Webinars, and completion of a follow-up mentor-assisted application project. Trainees currently demonstrate successful implementation of the LSS methodology in a presentation of their team project selected during the course, approximately six weeks post-class. Through ROI analysis and potential cost savings and efficiencies, the 11 projects launched in the last half of 2013 show a promise of more than $800,000 in annual savings, which meets expectations for the initial launch of the program.
In addition to being a key member of the Training Evaluation Team (which offers support and consultation to build and implement measurement strategies for training programs across the company) and the change management working group (which consisted of a team of 10 in a 13,000-person organization who took the initiative to organize and evaluate change policy in the company), Hall also project managed the development and subsequent implementation of a Professional Excellence workspace at PPD that provides training resources for staff across five specific areas: project management, business analysis, process improvement, training, and desktop services.
"Kristin's strong working knowledge of instructional design and project management is invaluable," says nominator Stacy Weil, executive director, PPD. "She led the creation and promotion of many tailored tools for other training professionals in the company, including an e-learning development process forecasting tool, a storyboard template, a training evaluation plan, and tips and tools to optimize the use of authoring software. She has become the recognized go-to person for other training professionals in the company for training advice, which she offers with grace and humility."
JENNIFER HENTZ
Talent Development Manager (10 direct reports/people managed) Booz Allen Hamilton BA, California State University; JD, Whittier Law School; LL.M., American University, Washington College of Law
6 YEARS IN TRAINING CHILDHOOD AMBITION: "I wanted to be a member of Congress because I was told they made the rules and I thought some of the rules needed to be changed. I since have discovered there are countless ways to change the rules—no Congressional campaigning required!"
FAVORITE PHRASE OR MOTTO: "Nelson Mandela said that education is the most powerful weapon you can use to change the world. I think we sometimes forget about the impact we can have. I also frequently ask the question, 'What's the worst thing that could happen? They say no?' Reminding ourselves that failure is a prerequisite to success is critical in developing solutions."
FAMILY/PETS: "I am married."
OUTSIDE INTERESTS: "I enjoy traveling. I am a bit of a foodie. I enjoy meeting the people who live in the places I visit, grow the food I eat, and are otherwise willing to share their stories with me."
ADVICE FOR THOSE ENTERING THE TRAINING FIELD: "Focus on what drives the business. Constantly ask yourself, your learning colleagues, and your business partners the tough questions about why people are recommending training, what training is designed to accomplish, and what are the cost parameters the business can tolerate to net the desired results. Be sure to show your business partners how your efforts have brought the business closer to articulated goals."
>> Over the last year, Jennifer Hentz has taken on leadership roles for several high-profile learning and development initiatives at Booz Allen Hamilton, including Cyber University, Cloud Programs, and the Tuition/ Certification Request Program. Hentz has expanded her focus to include the Technology function for the firm to support its Cloud Analytics and Tools, Cyber Security, Sciences, and Software Development and Architecture. She works with firm partners to strategically develop the workforce to ensure talent capability for growth and revenue generation.
Hentz led a team of 10-plus individuals on the Cyber University Technical Staff Certification program across functions, inside and outside of Booz Allen. Her leadership helped build blended programs that leveraged internally developed proprietary content, and online and instructor-led training from professional providers. To better align with client needs, Hentz also redesigned the Cyber University portal to include information on certifications and resource materials for continued informal learning. She created a dashboard to share status and talent inventory with senior leaders and a tool to identify personnel with specific certifications.
Aiming to train 4,388 learners, this program has led to a 44 percent increase in certified staff and overall bench strength. Moreover, staff who participate in the academic portion of this program have a 90 percent retention rate in the year following completion and an 87 percent retention rate two years after completing the program.
When facing the challenge of how to gather improved data in a self-reporting environment, Hentz built a team of leadership advocates who used her data reports as a benchmark among their staff. As a result, there was a 63 percent increase in self-reporting of certifications, leading to better talent management data to win additional client work.
"When an initiative needs someone who can influence people—be it a team, stakeholders, or senior leaders—Jen is viewed as the 'goto' person," says nominator Vicente Gonzalez, Employee Development manager, Booz Allen Hamilton. "She has the ability to focus squarely on the end goal and a clear view of how to translate vision into reality."
REBECCA LOCKARD
Director, Learning & Development (4 direct reports/people managed) Advance Financial BBA, Martin Methodist College
6 YEARS IN TRAINING CHILDHOOD AMBITION: "I wanted to be everything! The ones that particularly stand out are news anchor and lawyer."
FAVORITE PHRASE OR MOTTO: "Everybody seeks happiness! Not me, though! That's the difference between me and the rest of the world. Happiness isn't good enough for me! I demand euphoria!" —Calvin (Bill Watterson) ("If only we could all have the enthusiasm of a six-year-old comic strip character.")
FAMILY/PETS: "Married and owner of the least ferocious 90-pound dog you've ever met."
OUTSIDE INTERESTS: "I enjoy being outside, whether it's hiking, camping, or reading fantasy novels in a hammock."
ADVICE FOR THOSE ENTERING THE TRAINING FIELD: "You cannot be successful in the training field unless you cultivate relationships internally within your department, across departments in your company, and develop relationships with your peers across the Learning & Development industry. You do not have all of the knowledge you need on your own, and the only way you can get the knowledge you need is by building relationships for others to share their knowledge with you. This may require us to step out of our comfort zone, but is a must for creating exceptional training programs."
>> Asked to rejoin Advance Financial as the director of Learning & Development in October 2012, Rebecca Lockard was charged with developing and leading training as the company grew from approximately 400 employees in October 2012 to 600 employees in December 2013.
One of Lockard's first tasks focused on Mission Possible: Advance Financial Customer Service Revolution. Advance Financial hired an external company to help it change the Advance Financial customer service experience. As part of this initiative, Lockard played a crucial role in creating a service vision and supporting pillars and rolling them out companywide. First, she and her team of three created materials for a companywide "pep rally" led by the executive team to raise awareness of the new initiative. From there, Lockard led her team to create a follow-up games course to gauge comprehension of key information and an online course showing learners how to connect with their customers.
Lockard is a key driver of the Mission Possible Agent (MPA) program, a group of employees committed to ensuring the vision is understood and lived in the firm's retail branches. Lockard worked closely with the Customer Experience Department and the executive team to develop checklists for MPAs to use when they visit Advance Financial branches. Furthermore, Lockard and the Learning & Development team spearheaded the rollout of the Advance Financial Customer Experience Cycle (CEC). The CEC is broken into five stages of how Advance Financial retail employees interact with the customer, and Lockard led her team in the creation of trainings on the first three of these stages that have been rolled out to retail employees.
Customers give feedback on the atmosphere, convenience, service, and value of the experience they received at Advance Financial and determine the "recommendability" of the location. Current results reflect 96 percent recommendability.
"Rebecca has dramatically changed the environment and scope of L&D here at Advance Financial," says nominator Bryan Link, president and CIO, Advance Financial. "She is committed to the company, her team, and the development of new and existing employees. Her leadership continues to move us forward on a daily basis."
CHRISTINE NILSEN MARCIANO, CIC, ITP, CLCS
Commercial Lines Training Consultant (led team of 6) Nationwide BA, Oregon State University
8 YEARS IN TRAINING CHILDHOOD AMBITION: Airline pilot or bacteriologist
FAVORITE PHRASE OR MOTTO: "Never doubt that a small group of thoughtful, committed people can change the world. Indeed, it is the only thing that ever has." 
—Margaret Meade
FAMILY/PETS: "Inspiring husband of 24 years, Paul; two amazing sons, Matthew (16) and Thomas (15); and a cat with way too much attitude."
OUTSIDE INTERESTS: "Running and baking chocolate chip cookies (which, of course, is why I run)."
ADVICE FOR THOSE ENTERING THE TRAINING FIELD: "Get messy. Don't be afraid of mistakes. Making education engaging will make it sticky. No one will die in your class—I promise."
>> In 2013, Christine Nilsen Marciano, CIC, ITP, CLCS, accepted the role of commercial lines lead for all Des Moines-based classes for Nationwide agents and sales managers, was hand-picked by Nationwide's senior leadership for the Sales Staff Focus Group to advise on companywide communication strategy, and was named national program administrator for Train-the-Trainer for SITE (Society of Insurance Trainers & Educators). Marciano also serves as vice president of Education in her local Toastmasters chapter and is a published author and featured speaker at several insurance industry conferences and training events, including the Michigan Insurance Agents Association and the Missouri-based Valley Insurance Agency Alliance.
Marciano worked on a team of six to revamp the Principles of Commercial Lines training course from a lecture format to a flipped classroom model that includes pre-work, an e-learning course on Commercial Lines coverage, small group activity, and role-play with feedback. When agents get back to the office, the prospect list they created in class is waiting. They created their own sales goals, too, to share with their bosses—with the annual sales goal broken down using average policy price and closing ratios to get to an exact number of prospects an agent must contact each week to meet the goal. As a result, the new training model contributed to Nationwide's enterprise growth metric of 7.26 percent growth. Level 1 scores improved by 8 percent with the new format.
"Christine empties the tank on everything she does," notes nominator Shannon Stamps, Sales manager – Independent Agents, WA, Allied Insurance/Nationwide Insurance. "She questions and listens, she observes. She is kind, caring, and passionate. She has an unreal memory for people details, so folks feel instantly comfortable with her. It's not what Christine does, but the way in which she does it, that makes her an Emerging Training Leader."
2014 20 WINNERS
JOBERT E. ABUEVA
VP, Global Sales and Marketing (15 direct reports/people managed) The Oxford Princeton Programme, Inc. BA, Economics/Asian Studies, University of Michigan (Ann Arbor); MBA, Marketing/ Management, Columbia Business School
7.5 YEARS IN TRAINING
Jobert Abueva led the team that expanded The Oxford Princeton Programme's Web-based training library, which now offers the energy sector's largest array of such courses. Together with his team of eight, he launched a user-friendly portal, updated course content, provided strategic direction for new product and program content, and was a liaison to subject matter experts. In the last two years, the library has grown by double digits. In addition, in response to several industry reports on the growing labor gap within the energy industry, Abueva created, developed, and facilitated The Oxford Princeton Programme's firstever college/university-focused initiative to support the next generation of energy professionals: Future Energy Business Leaders of the 21st Century Scholarship Program. Winners are chosen for an expenses-paid trip and training session in the energy hubs of Houston or Calgary, while honorable mentions receive free Web-based training worth nearly $1,000 each. Says nominator Michael Becce, CEO, MRB Public Relations, "Jobert demonstrates strong instincts when it comes to understanding the knowledge and skills required of an organization and individual team members, as well as the industry as a whole, and finding creative solutions to meeting such needs."
 
STEVE BOUCHER
Senior Global Learning and Development
Consultant/Training Manager (5 direct reports/people managed) CenturyLink Technology Solutions BA, English, Texas State University; MA, Communications (Digital Multimedia), Lindenwood University
10 YEARS IN TRAINING
Steve Boucher moved from a high-level individual contributor supporting a key business unit into a people leader role in 2013, when he became responsible for leading a team of internal and external instructional design and video resources. Boucher designed and built an in-house video production studio that saved CenturyLink Technology Solutions thousands of dollars in addition to providing capability that in the past would have required external resources. He led a team of five to develop an online e-learning video module for Global Security Awareness Compliance Training that was taken by 6,000 learners. Learning effectiveness scores increased from 6.9 to 8.57 on a 10-point scale. In addition, Boucher created an in-depth product e-learning catalog leveraging the latest rapid e-learning development technology. "Steve is a key contributor who possesses strategic vision and the ability to execute," notes nominator Nicholas DeNardo, senior manager, Global Learning and Development, Savvis, a CenturyLink Company. "He is successful at translating complex learning needs into viable and engaging learning solutions. And he has a deep knowledge of audience diversity that allows him to design programs with global learners in mind."
 
GREG COLE
Director, Learning & Development (led team of 12) BKD, LLP BA, Organizational Sociology, University of Missouri
2.5 YEARS IN TRAINING
In just nine months in 2013, Greg Cole led a team of 20 to design, develop, and deploy BKD University, an on-demand, firm-wide platform for learning content used by 1,500 learners. BKD has approximately 1,600 CPAs; the remaining 400-plus are considered "admin support." Prior to Cole becoming L&D director, there was no training geared specifically for this small but critical group. In fact, early framework of BKDU did not include a college for administrative support personnel; feedback from beta testers identified this gap, and Cole had the Admin College up within five business days. Within weeks of taking over the L&D department, Cole facilitated the entire team going on an overnight stay to establish the team's vision and foster a new sense of teamwork. He also hosts monthly lunch 'n learns to grow knowledge and recognize individual and collective successes. Four out of five other BKD departments now host similar events, which is increasing employee morale across the firm. Says nominator Gennifer Ramsay, Curriculum manager, BKD, LLP, "Greg is forward-thinking and genuinely enjoys seeing others learn and grow because of his part in an initiative or successful learning event."
 
THEDA RIGGINS-CRAWFORD
Manager, Learning and Development (4 direct reports/people managed) Fiserv, Investment Services BS, Business Management, St. Peter's University; MS, Psychology, University of Phoenix
10 YEARS IN TRAINING
Theda Riggins-Crawford spearheaded the Oz Principle Training initiative for 1,089 learners across multiple lines of business at Fiserv. Riggins- Crawford led a team of four in the implementation of the training, which took one year and was classroom based for associates in the U.S. and Web based for those outside the U.S. As a result of this training initiative, there was a 7 percent increase in client satisfaction scores in 2013 and a 15 percent satisfaction increase on the Voice of the Associate survey in the area of professional development opportunities offered by the organization. In 2013, the L&D team was charged with achieving a substantial revenue target. Riggins-Crawford devised a way to add training opportunities for clients in multiple locations to increase the frequency of trainings offered and convenience of locations. As a result, client trainings increased 30 percent in 2013. "Theda brings innovation and a fresh perspective to training," says nominator Yolanda Ellis, trainer, Fiserv. "Theda is able to collaborate across functional boundaries to meet the strategic needs of both an organization and the workforce."
 
HEATHER CUSHING
Senior Manager, Leadership and Talent Development (5 direct reports) Afni BS, Curriculum and Instruction, Illinois State University (MBA in the works)
8.5 YEARS IN TRAINING
With a team of three, Heather Cushing spearheaded the creation of the AchieveMORE: Leadership Foundations Program, which trained 240 front-line managers. The six-week, cohort-style experience is a blended approach that includes pre-class computer-based trainings, 360-degree evaluations, leadership videos, and classroom training. Each two-day class is followed by a two-week implementation, feedback, and reflection period. Through better leadership development, innovative onboarding, and ongoing supplemental training, Afni saw attrition decrease from 134 percent in 2011 to 117 percent in 2013. Performance in First-Call Resolution scores (a key call center metric) rose 4 percent in 2013. In mid-2013, Cushing also built and launched a companywide formal mentoring program, AfniMentors, and the Afni High-Potential Employee Onboarding program, a yearlong onboarding program for externally hired candidates. Says nominator Orlando Santana, senior Talent Development specialist, Afni, Inc., "Heather is a great leader who continues to be forward thinking regarding the talent development needs of our leaders and the impact their development and growth have on the organization's performance, retention, and morale."
SANDRA E. DONATI
Chief, Employee Development (managed 7 on Director, Administration and Management Mentoring Steering Committee) Department of Defense, Pentagon Force Protection Agency BS, Organizational Leadership, Columbia Southern University
7 YEARS IN TRAINING
Pentagon Force Protection Agency senior leadership selected Sandra Donati to represent the agency as a participant in the high-level Director, Administration and Management (DA&M) fiscal year 2012-2017 Strategic Planning rollout. The DA&M is an essential mission partner to the Secretary and Deputy Secretary of Defense to deliver premier program management and oversight, security services, and support functions that enable uninterrupted operation of the Department of Defense headquarters. Donati also was appointed by the Washington Headquarters Services, Director for General Counsel, to lead the Goal Group 4.3 steering committee with a charter to train, educate, mentor, and coach the workforce. Leading a team of seven, Donati developed the charter and outlined a formal mentoring implementation time line. Consisting of virtual, classroom, and one-on-one meetings, the program is available to 3,300 employees. According to nominator Dennis Smith, director, Training, Pentagon Force Protection Agency, "Sandra is a top performer focused on employee development and transforming the workforce. The DA&M Mentorship program increased employee engagement, morale, and retention, and accelerated speed to competence."
 
ROBERT FILIPKOWSKI
Lead Principal HSE Trainer, Framingham Biologics (managed/led teams of 2-10) Genzyme, a SanofiCompany Quinsigamond Community College and Worcester State University
9 YEARS IN TRAINING
In the last year, Robert Filipkowski took over the Health, Safety and Environmental Training responsibilities for the 1,200-employee Framingham Biologics group at Genzyme, a SanofiCompany. He led a team of 10 to create the training program structure for the group, including computer-based training with job aids on the Medgate accident/ injury/event reporting system in just four weeks. Less than 1 percent of the 7,000 users submitted tickets for assistance during the training. Filipkowski utilized Assignment Profile, a previously unused function in the company's learning management system to automatically assign the Medgate Curriculum to all existing and new onboarding employees. This automatic assignment saved local administrators 300 to 500 work hours of raw data entry input initially, as well as ongoing hours. "Bob has an eye for the future and long-term sustainability of our training groups," says nominator Kendra Johnson, senior Manufacturing Training specialist, Genzyme. "He doesn't lose sight of our most basic fundamental mission: to influence positive change and behavior through training. And he routinely works to mentor other trainers, both formally and informally, thereby having greater positive impact on our organization."
JOSHUA D. GALLE
Recruiting Leader, Humana Government Business (5 direct reports/people managed) Humana Inc. Majored in Political Science and Religious Studies at private universities
10 YEARS IN TRAINING
In 2011, Humana and Joshua D. Galle set a strategic goal to hire 1,000 veterans and/or military spouses by August 2014. As a result of Galle's training on the value of hiring veterans, plus his establishment of key partnerships with hiring managers and business leaders, that goal was met in half the time, leading to an additional commitment from Humana's CEO in January 2013 for an additional 1,000 hires by 2015. At the end of 2013, Humana was 61 percent ahead of goal. Galle also led a project team to educate all Talent Acquisition associates on how to successfully build and utilize talent networks to meet hiring goals, and collaborated on a project to streamline the candidate screening process. This reduced time to fill positions, delivered cost savings, and improved the quality of new hires. "Josh is in sync with how HR strategies translate to business strategies and how to create that synergy with training," says nominator James Tongate, Veteran Recruiter/Program manager – Veteran & Military Spouse Hiring Initiative, Humana Inc. "Josh thrives on growing individuals and programs to their full potential and yet still remains humble."
JESSE RYAN HARWARD
Curriculum Developer (managed project teams of 1-8) Netflix BFA, Acting, Brigham Young University
2 YEARS IN TRAINING
In response to customer service representatives (CSRs) taking seven or more weeks after training to hit core metric expectations, Jesse Ryan Harward revamped Netflix's Chat Flow model and Chat curriculum. He revised both new hire training and also the Chat process for tenured agents, creating a model that allowed for personalization and flexibility. His program now touches 450 chat reps. As a result, Netflix saw a three- to four-week reduction in time to production and a 3 to 4 percent reduction in Customer Dissatisfaction (Dsat) scores for tenured agents. Billing calls are the highest contributor to global Dsat scores, so Harwood created payment flows and training for both the Billing and Payments team and Customer Service to enable better understanding and communication. "Jesse understands how to get buy-in from stakeholders, take smart risks, and is passionate about the success of Netflix," says nominator Maggie Newman, manager, Global Knowledge and Learning, Netflix. "This is so evident when every department within Customer Service is asking me if they can use him to collaborate, facilitate, innovate, or just brainstorm."
ATIF MAHMUD
Change Enablement Consultant (2 direct reports/people managed) Avanade Inc. BS, Biomedical Science, Johns Hopkins University and University of South Alabama; Master of Educational Leadership and Cultural Studies and MBA, International Business, University of Houston
7 YEARS IN TRAINING
During the last year, Avanade Inc.'s Atif Mahmud took on training program and management responsibilities for several strategic programs, including a large-scale Office 365 training effort; a mass-distributed point-of-sale custom application for a major airline; and a large-scale ERP train-the-trainer program. For the Office 365 program, the client had been using its current communication system for eight years, and there was a high level of resistance to change. In response, Mahmud created an internal "Change Network" designed to champion support from within the organization. Training was delivered via computer-based modules for end-users; one-to-one for executive sponsors; and a combination of self-study, in-person, and group scenario-based learning for Help Desk and IT support staff. Despite it being a new product, there was no noticeable spike in Help Desk support requests or tier 2 escalations over the first 30 days of implementation. Says nominator Rich Maley, director, Learning and Readiness – Change Enablement, Avanade Inc., "Atif is known throughout the learning community as an 'out-of-the-box' thinker, and he has shown great leadership by encouraging others on the team to think outside of the box, as well."
HEIDI MANKOFF
Training & Development Manager (2 direct reports) Xceed Financial Credit Union BA, Business Administration and Spanish, Whittier College; MBA, California State University Northridge
3.5 YEARS IN TRAINING
Xceed Financial Credit Union hired Heidi Mankoff as its Training & Development manager—a new role at the company—in March 2013 and tasked her with developing a long-term training plan. Within just a few months, Mankoff designed a three-year training strategy, developed a consumer lending training program for front-line associates, overhauled the Personal Banker training program, and led training efforts through both a merger and a credit card system conversion. Mankoff led a team of six to develop Consumer Lending Training, a blended program that included computer-based training, practice labs, and either instructor-led or virtual instructor-led training. It resulted in approved loans submitted by participants jumping from 54 percent the month before the training to 71 percent the month after. Approval rates continue to be between 67 and 71 percent. And the first annual external audit conducted post-training yielded zero exceptions. "Heidi is great at building relationships, collaborating with project teams and other department managers, and communicating effectively," says nominator Courtnay Lynch, VP, Human Resources, Xceed Financial Credit Union.
EILEEN MARIE MILLER, SPHR
Senior Learning Consultant (managed 6 instructional designers and 2 developers) Vanguard BA, Communication, LaSalle University
8 YEARS IN TRAINING
In May 2013, Vanguard selected Eileen Marie Miller, SPHR, to lead the entire training strategy for a multi-year HR transformation project that is aimed at evolving how HR delivers services across the globe and will touch 1,400 crewmembers. Miller also spearheaded an initiative to reinvent the new hire learning experience for Vanguard's largest division, the Retail Investor Group (RIG). Leading a team of six instructional designers and two developers, she created an immersive experience driven predominantly by real client stories told through RIG ambassadors. The managing director of RIG not only agreed to fund the program's development but also committed that he and his senior team would serve as adjunct faculty for components of the program. It was the first large-scale program to pilot the Agile methodology the firm had adopted. Miller's team completed the program in eight months—in time for new hire peak season. "Eileen has demonstrated her ability to build and forge trusting relationships with both crew and leaders across Vanguard's global regions," notes nominator Tamara Ganc, HR principal, Vanguard. "As Vanguard's HR division transforms and Vanguard itself continues to rapidly expand globally, the need for Eileen's talents could not be greater."
NAZNINE MUBARAK
VP, Talent Development (1 direct report, 1 matrix report, and managed 10 on project team) State Street MSHRM, University of Texas at Arlington
3 YEARS IN TRAINING
Despite her direct boss leaving the company, Naznine Mubarak took on responsibility for State Street's Global Management Development Program (GMDP) for 850-plus learners and not only increased participation rates by 20 percent (with no additional budget), but also increased satisfaction survey results by 12 percent. Each business wanted to do its own type of training, so Mubarak had to sell the benefits of a "global curriculum" that ensures consistency in the training while offering programs that are "globally standardized, locally customized." Mubarak and her team of 10 created a blended learning program that features classroom sessions, e-learning (including Web conferencing to support managers in remote locations), coaching, mentoring, networking, and action learning. Mubarak also developed an MDRC – Management Development Resource Center Website for performance support; introduced video learning at State Street, resulting in the elimination of 75 percent classroom training in 2013; and partnered with a member of the APAC Talent Management team to automate and streamline State Street's proprietary 360-degree assessments, saving approximately 18 hours per month. Says nominator Ed Flahive, VP and head of Global Learning & Development, State Street, "Naznine is a strategic thinker, a visionary, and a firm but fair people manager."
MING NG
Field Operations Trainer (managed 9) Paychex, Inc. BA, Communications and Economics, Rutgers University
7 YEARS IN TRAINING
Ming Ng collaborated with another subject matter expert to create a Webex-based training program to help Paychex employees use Microsoft Outlook more efficiently. The company estimated that employees spend an average of 22 percent of their time using Microsoft Outlook. Application of the various tips performed in the training session resulted in an average 2 to 4 percent increase in productivity for individuals. Ng also created a six-month detailed outline to train aspiring leaders. With this "Leaders of Tomorrow" initiative, employees interested in developing their leadership skills meet in a collaborative classroom environment to learn lessons previously reserved only for current supervisors. In the program's first 12 months, four of its graduates were promoted to supervisory positions within the branch. "We are a better training organization with Ming's influence, leadership, and approach to training," says nominator Julie R. Caron-Ulgen, Regional Field Operations Training manager, Paychex, Inc. Adds his mentor, Abijah Nicholson, corporate trainer III, Paychex, Inc., "Ming's influence goes well beyond just the classroom. He also has been a fantastic partner with members of the training center and is always looking for additional learning opportunities for employees."
KRISHNAN NILAKANTAN
Associate Director, Learning & Development (managed 35) Cognizant Technology Solutions Bachelor's, Madras University; GNIIT (3-year diploma in IT), NIIT Ltd.
9 YEARS IN TRAINING
Krishnan Nilakantan led the development of a proprietary consulting framework called Consulted Talent Development (CTD) within Cognizant Academy. This CTD framework identifies scenarios from the project team for a specific business need that can be resolved through a learning intervention and now forms the basis for all of Cognizant's performance consulting engagements. Nilakantan recruited, onboarded, trained, and coached 70-plus L&D practitioners to staff up the CTD team and play the role of learning consultants. His direct reports have moved on from learning consultants to senior learning strategists within nine to 12 months. Today, Cognizant Academy has delivered more than 100 qualified performance consulting engagements affecting 1,300 employees. According to the Cognizant Academy Leadership Team, "Krishnan can solve complex problems in a simple way and is highly process oriented; he understands the people, process, and platform front of any situation. He also has the capability to think strategically and set higher-order targets and stretch goals for himself and his team. He has the uncanny ability to operationalize a vision and realize the benefit of the expected transformation."
SUBADHRA PARTHASARATHY
Associate Director, Learning & Development (managed 20-30) Cognizant Technology Solutions Bachelor's of Engineering and Computer Science, Annamalai University, India
4.5 YEARS IN TRAINING
By mid-2011, Cognizant Academy recognized that learning "events," in general, are not effective in delivering adult learning that creates sustainable changes. Different approaches were piloted, and finally the notion of learning "experience" through multiple interconnected "touch points" with the learner over several weeks in succession was determined to be the effective approach. Subadhra Parthasarathy created the new "program implementation" playbook, which defines the overall process, participating roles, and supporting tools. She recruited and onboarded her 50-plus implementation team. Some 70 percent of her team members have been rewarded and recognized in Global Academy forums for their work. According to the Cognizant Academy Leadership Team, "Subadhra is a passionate team leader who fosters employee development. She and her team have established that programs designed and delivered in the Multi-Touch Point Program implementation model proved to be far more effective than the older 'learning events' model. Subadhra also established the high scalability and adoption of the model globally across Cognizant, apart from showcasing the maturity of learning delivery across the organization."
STEPHEN SANGSTON
Training Supervisor, OptumRx Learning Services (4 direct reports/people managed) OptumRx, a UnitedHealthcare Company BS, Engineering Physics, Lehigh University, Bethlehem, PA
6 YEARS IN TRAINING
Due to his manager's unplanned leave of absence, Stephen Sangston took over all operational leadership of the team at a moment's notice. The 14-person team also was going through significant change, requiring Sangston to navigate a hiring freeze to hire, onboard, and mentor five new trainers within six weeks. He did it in four. During this time, he had to manage four training sites and two clients of more than 1,000 potential learners, as well as structure a training plan for a corporate initiative that affected all operations employees. He and his team created a 1.5-week instructor-led training program on eRx (electronic prescribing from physicians) for 1,600-plus employees. As a result, Optum moved from 9.5 scripts an hour to 11.00 scripts, approximately a 17 percent increase an hour in production. "Stephen quickly adapted to his new responsibilities and immediately earned the respect of his peer managers and senior leadership," says nominator Allison Jonas, manager, OptumRx Learning. "He leads and develops his people. He champions change and innovation, and leads with great poise and perseverance under stress and pressure."
FINA SHIPLEY
Manager, Deltek University (managed 9 instructional designers) Deltek, Inc. BA, Social Science (major: Behavioral Studies), University of the Philippines
8 YEARS IN TRAINING
Fina Shipley was promoted from senior instructional designer to manager at Deltek, Inc., last year. In her new role, she runs the day-to-day operations of the team of instructional designers based in Makati City, Philippines. Her team is responsible for the design and development of training assets targeted at Deltek's product users representing 17,000 global company customers with more than 500,000 end-users. She coordinates all Makati-based development initiatives and is a liaison with the Deltek University senior director and other teams in the U.S. and Europe. Shipley managed the groundwork in the conversion of legacy training assets to the new technology-based curriculum structure for software training adopted by Deltek University. This resulted in a 40 percent increase in customer user adoption and 40 percent reduction in Help Desk calls, leading to Deltek University opening a new service and revenue stream. "Fina has always shown an aptitude for leadership," notes nominator Daniel Carusi, VP and CLO, Global Talent & Learning, Deltek, Inc. "She is conscious of business strategy, she is goal oriented and results driven, and she is able to inspire teams to rise to a standard of excellence." 
MICHAEL J. YEAGER, TSGT, USAF
Instructor Supervisor (2 direct reports) Pacific Air Forces Transportation Training Center Associate's, Instructor of Technology and Military Sciences, and Associate's, Applied Science in Vehicle Maintenance, Community College of the Air Force, Maxwell Air Force Base, AL
3 YEARS IN TRAINING
In the last year, Michael J. Yeager, TSgt, USAF, took on several new responsibilities, including serving as interim superintendent of the Pacific Air Forces Transportation Training Center; Community College of the Air Force "Affiliated" School liaison; and Defense Travel System and Government Purchase Card approving official. He led a team of four on a blended learning conversion of the 12-course advanced automotive technology curriculum, which provides training to 400-plus Air Force vehicle maintenance/management technicians who maintain a $900 million vehicle fleet. This curriculum also provides instruction to a local civilian labor force of approximately 300 Japanese and 50 Korean nationals. As a result, vehicle management organizations within the school's scope have noted a reduction in vehicle out-of-commission time. "TSgt Mike Yeager is committed to the school's vision of delivering the Air Force's most effective and efficient training," says nominator Allan Bourbina, director, Pacific Air Forces Transportation Training Center. "Using competencies gained from a three-day course on Adobe Captivate, Mike provided group and individual training while mentoring team members toward successful curriculum conversion. The targeted transformation rolled out in eight months instead of 13."
TONYA ZELLNER, RDLD
Customer Experience Manager (led 64 accounts) Morrison Healthcare BS, Human Environmental Sciences, University of Alabama; registered dietitian
8 YEARS IN TRAINING
Tonya Zellner, RDLD, created a Web training series with a focus on reducing labor expenses for Morrison Healthcare, a national food and nutrition services company that serves 600-plus hospitals and healthcare systems. Delivered in seven one-hour interactive Webinar sessions, the training spanned more than 64 hospitals and 128-plus learners and included identification of overtime reduction techniques and scheduling. The impact of this training: an increase of .67 meals per productive man-hour with a premium pay reduction of 4.23 percent, which resulted in an annualized labor savings of $872,979. Zellner also spearheaded "Delivering Effective Customer Service Through Management Visitation," which helped Morrison achieve 99 percent client retention over the last year. And she oversaw "ACER" (Area Customer Experience Representative Direction), which focuses on developing high-potential associates to take higher levels of responsibility in their current position. Says nominator Chris Brink, senior director, Brand Services, Morrison Healthcare, "Tonya is a creative developer who translates company goals in a way people understand and an inspiring mentor for future leaders."
2014 EMERGING TRAINING LEADERS TO WATCH
LINDAGRACE DE LA CRUZ
Training Manager
(4 direct reports/people managed)
Applied Information Sciences
BA, Spanish, Business, Theater,
Georgetown University, Washington DC
7 YEARS IN TRAINING
MELINDA GENTRY
Deputy Director, Training Strategy
(25 direct reports/people managed)
Veteran Health Administration (VHA),
Office of Informatics and Analytics (OIA)
BS, Business Administration, Milligan College
4 YEARS IN TRAINING
CRYSTAL HYDE, MA, CPLP
Technical Learning Lead (led 3)
BP
BA, Psychology, Saint Leo University;
MA, Educational Studies & Social Science,
Western Governors University
6 YEARS IN TRAINING
JESSICA KRIEGEL
Global Organization Development Consultant
(led 2 on new hire training)
Oracle
BA, University of Wisconsin at Madison;
MBA, Hult International Business School;
EdD, Drexel University
8 YEARS IN TRAINING
WILLIAM PHILLIPS
Manager of Organizational Development
(3 direct reports/people managed)
NEFCU (Nassau Educators Federal Credit Union)
BA, University of Pittsburgh;
MA, University of London
9 YEARS IN TRAINING
department:
Emerging Training Leaders