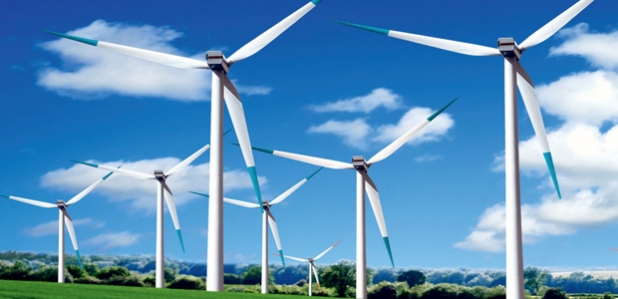 Driving Forces
2019 Emerging Training Leaders harness the winds of change, innovation, and collaboration to inspire their colleagues to ever-higher levels of success.
Posted: January 9, 2020
The winners of Training magazine's Emerging Training Leaders Awards named at the end of 2019 are driving forces in their organizations. They bring a breath of fresh air to their companies. And they harness the winds of change, innovation, and collaboration to energize their companies and inspire their colleagues to ever-higher levels of success.
"The 2019 nominees have a unique blend of leadership courage, innovation, and change management skills that are driving organizational success," notes ETL Judge Robin Renschen. "Their learning solutions will inspire work across the country—and the world—and serve as a new foundation for future leaders to build on."
These 25 Training professionals have been in the industry for 2 to 10 years and have demonstrated stellar leadership skills, business savvy, and training instincts. All Emerging Training Leader (ETL) candidates had to be nominated by co-workers or industry peers.
Training Editorial Advisory Board members and I judged the nearly 60 nominations and chose the 25 winners based on the following factors:
Took on at least one new responsibility in the last year
Successfully led a large-scale training/learning and development initiative within the last year that required management/leadership of a group of people and resulted in the achievement of a corporate strategic goal (with behavior change/business impact results provided)
Demonstrates specific leadership qualities (such as acts as a mentor/coach; adopts new technology; collaborates; embraces and adapts to change; empowers employees; innovates; and thinks strategically)
Has the potential to lead the Training or Learning and Development (L&D) function at an organization in the next 1 to 10 years
On these pages, you'll find in-depth profiles of the Top 5 Emerging Training Leaders (listed in alphabetical order), plus slightly shorter profiles of the other 20 Emerging Training Leaders. And we continued our tradition of creating a "To Watch" list, which features 5 up-and-coming professionals who didn't receive an award this year, but who are well on their way to becoming future Emerging Training Leaders.
"Regardless of their tenure or industry of employment, these candidates demonstrated an embrace of and adaptation to change; successful team-building and development/ coaching; and a strategic mindset," says ETL Judge Susan Smith. "These key leadership qualities have and will continue to serve them, their companies, and the greater learning and development community well as they ascend to more influential and senior positions."
Believes ETL Judge Meredith Maples: "The nominations for the 2019 Emerging Training Leaders Awards highlight the depth of talent, innovation, and resolve in our industry. Their creative solutions and dedication to people and performance clearly mark them as forward-thinking leaders in the L&D field."
ETL Judge Jessie Cutler adds, "This group of emerging leaders demonstrates and inspires new, strategic thinking and innovation in the field of L&D. Their initiatives demonstrate that when the field of L&D strives to be more impactful, think differently, and partner effectively, it can deliver clear, meaningful results."
Concludes ETL Judge Lauren Westerdale: "I am truly inspired by the energy and innovative approaches these leaders have exhibited within their companies."
2019 ETL JUDGES
Brent Bloom, VP, Service Central Operations, Applied Materials
Laura Byars, VP, Human Performance, and Lauren Westerdale, Training Coordinator, Human Performance, Blue Cross Blue Shield of Michigan
Tina Claure, Senior Learning Strategist and Curriculum Manager, Booz Allen Hamilton
Jessie Cutler, Manager, Learning and Development, Jiffy Lube International, Inc.
Daniel J. Goepp, Managing Director, Learning & Development, PwC
Vicente Gonzalez, Senior Director, Global Training, MAXIMUS
Quin Harward, Manager, Learning & Development, CHG Healthcare
Jim Harwood, former VP, University of Farmers, Farmers Insurance
Glenn Hughes, Senior Director, Learning & Development, KLA Corporation
Graham Johnston, Leader, Talent Development Strategy & Innovation, Deloitte LP 
Bruce I. Jones, Senior Cast Development and QA Director, Disney Institute
Mary Kay LaBrie, Professional Development Specialist, SCC Soft Computer
Meredith Maples, Senior Manager, Training, Keller Williams University, Keller Williams Realty, Inc.
Robin Renschen, Director, Learning and Development, McCarthy Building Companies, Inc.
Susan Smith, Director, Learning Operations, KPMG Business School 
Rae Tanner, Head, Learning & Development, University of Farmers, Farmers Insurance
Ross Tartell, Ph.D., former Manager, Learning & Development – North America, GE Capital Real Estate
Lou Tedrick, Vice President, Global Learning & Development, Verizon
Lorri Freifeld, Editor-in-Chief, Training magazine
TOP 5
JUDY CLAYBROOK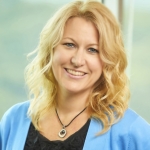 Instructional Designer
Dollar General Corporation (directed/led project team of 6 for training on Non-Consumables Initiative)
Bachelor's, Psychology; Master's, Social Work (licensed as an LCSW), Southern Illinois University at Carbondale (SIU-C)
10 YEARS IN TRAINING
CHILDHOOD AMBITION: Elementary school teacher
FAVORITE PHRASE OR MOTTO: "Don't cry because it's over. Smile because it happened." —Dr. Seuss
FAMILY/PETS: Husband, Patrick; children, Mackinley (14) and Lane (7); pets, German Shepherd, Agar, and AussieDoodle, Banjo
OUTSIDE INTERESTS: "Hanging out with my family, boating, camping, watching my daughter play volleyball, watching my son learn jujitsu."
ADVICE FOR THOSE ENTERING THE TRAINING FIELD: "1. Maintain a growth mindset and never stop learning! 2. Set time aside each week to boost your creativity. Take design risks and incorporate something new you've learned into each project. 3. Be confident, but maintain humility. Seek out honest evaluations of your work and ask where you can improve. Constructive criticism is a gift that can be used to better yourself and boost your career."
Judy Claybrook is the most tenured instructional designer on Dollar General Corporation's Training & Development team, consulting, developing, and deploying training to 135,000+ Dollar General employees. Since she was hired in 2014, she has been involved in the development of numerous programs, including Store Manager Training, District Manager Training, Regional Director Onboarding, Sales Associate Training, Store Support Center Training, Distribution Center Training, and DGU Core Curriculum.
Claybrook helped develop District Manager Training (DMT) and has served as the instructional design content owner of this program. She was a key player in Dollar General's approach to reduce DM onboarding from 5 weeks to 4 in 2017, and then again from 4 weeks to 3 in 2018 without jeopardizing the learning experience. Since the beginning of the program, DMT has equipped 600+ DMs to succeed in their role. In fact, DMs attending DMT significantly outperform their control group counterparts (those hired 12 months prior to DMT), averaging per-store increases of: +0.3% in net sales, +0.4% in net sales units, and +0.3% in net transactions.
Claybrook spearheaded Dollar General's Non-Consumables Initiative (NCI) training project, working cross-functionally with a large team of merchandisers, buyers, store operations, marketing, and store planners to support this major company initiative to revitalize non-consumables and grow sales in Dollar General stores. She developed a suite of deliverables, including 2 Non- Consumable computer-based learnings, an instructional video on how to merchandise the multi-tiered table display, and several supporting documents outlining the new NCI workflow for stores. March 2019 results indicated that sales increased in the following merchandise areas in Dollar General's new NCI stores: +53% in party, +12% in toys, and +42% in harvest seasonal.
Claybrook also developed Dollar General's Perspectives Program, the retailer's primary diversity educational tool designed to build awareness of differing viewpoints and establish self-awareness of the impact of individual perspectives. The instructor-led, synchronous learning program is now an integral part of the onboarding process. Claybrook went on to deliver the same learning experience via asynchronous learning, using a new tool to create training with animation and motion graphics.
"Judy has a breadth of knowledge and experience in all aspects of learning and development, and she is seen as a leader among her peers," says nominator Lori Bremer, vice president, Talent Management, Dollar General Corporation. "We rely heavily on her expertise, her creative problem-solving skills, and her ability to create valuable partnerships."
LIZ CLEMENT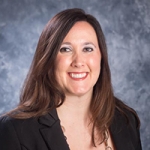 Service Training Manager
Paychex, Inc (9 direct reports)
7 YEARS IN TRAINING
CHILDHOOD AMBITION: Marine biologist
FAVORITE PHRASE OR MOTTO: "I'd rather die of thirst than drink from the cup of mediocrity." —Stella Artois Brewery
FAMILY/PETS: "I have an incredibly close family. My parents, 2 of my brothers and their wives, my sister and my 3 sweet nieces all live within just a few miles of each other. They inspire me each and every day to go after my dreams, challenge me to grow and learn, and keep me laughing along the way."
ADVICE FOR THOSE ENTERING THE TRAINING FIELD: "Take every chance you can get to listen to your stakeholders, shadow the work they do, and ask lots of questions. Take risks, be an early adopter, and challenge the status quo. The work you are doing matters to a lot of people—make sure it is something you're proud to put your signature on."
In the last year, Liz Clement took on the additional responsibilities of leading a newly created team, supporting a combined group of previously underserved teams at Paychex, Inc. In her new role, she supports 1,700 sales and service employees across 5 distinct business units. This team is focused on higher-growth-potential areas of the business.
One of Clement's major projects was the overhaul of Paychex's new hire program for the role of payroll specialist. This 6-week program serves as a foundation for 600+ employees in the organization every year. Paychex holds approximately 20 cohort-style classes simultaneously in 13 key locations every calendar year. The program originally was designed as a mixed classroom of self-study, weekly Webinars, quizzes, and practical application. Under Clement's guidance, the program now is more closely tied to client experience, teaching complex topics through the eye of an employer focusing on creating a positive client experience. Additionally, the program focused on first-contact resolution, driving utilization of knowledge base resources, and comprehensive shadowing/mentorsupported interactions. It utilized gamification and live coaching and support, replacing weekly Webinars with daily live touch-points. As a result, Net Promoter Scores increased 7 points in the last year; employee turnover in the program improved from 46% to 22%; employees take their first client interaction 3 weeks faster; and new hires are displaying a senior-level competency on average in 4 months vs. 9 months previously.
Through her coaching and guidance, Clement's team is working on programs to replicate her success with the payroll onboarding program into programs for 3 additional workgroups.
Clement strongly felt that traditional assessments (quizzes in the learning management system) were no longer meeting the needs of Paychex learners. She wanted to use a more engaging method of evaluating content knowledge and believed mLevel's gamification platform would meet that need. Clement and her team worked with mLevel to create a dedicated reporting stream and piloted a new reporting system. The average Paychex employee now uses mLevel 6 times more than the average mLevel client.
"Liz brings that perfect balance of advocating for the learning, an innovative approach to learning methodologies, and the ability to quickly partner with business leaders to understand the problems facing their teams," says nominator Chris Powell, senior manager, Paychex.
She also has a talent for building strong teams and fostering individual development. Under her guidance, 6 of her 10-member cross-functional team received promotions in the last year. Notes Powell, "By maintaining a strong partnership with the teams she supports and creating a team environment people want to be a part of, Liz has ensured that she has ready-now candidates to move projects forward."
SAMRAT GHOSH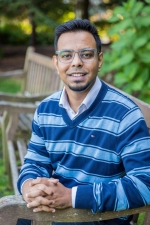 Learning Project Leader
Vistaprint (managed/led 6) BA, Calcutta University
8 YEARS IN TRAINING
CHILDHOOD AMBITION: Educator or dancer
FAVORITE PHRASE OR MOTTO: "Do not dwell in the past; do not dream of the future; concentrate the mind on the present moment." —Buddha
FAMILY/PETS: "I have a large, extended family in Calcutta, India; amazing friends (my support system) across the world; and often am found cuddling a cockapoo named Elliot."
OUTSIDE INTERESTS: "The diverse experiences during my travels (12+ countries and counting) help me evolve intellectually and emotionally. Swimming and dancing keep me sane. I love food! I also volunteer as VP of Programs for the ATD Greater Boston Chapter."
ADVICE FOR THOSE ENTERING THE TRAINING FIELD: "Be Curious: Ask for advice, opinions, and best practices. However, don't forget to paraphrase—this helps with alignment, building trust, and retention. Be Authentic: Share your intention(s), challenge established norms if they're outdated or irrelevant. Be Fun: Use puns, throw in a favorite track (or 2), and share a personal story—add these to your training to create a memorable learning experience."
Samrat Ghosh was promoted from a senior instructional designer to lead instructional designer at Vistaprint in November 2018. The new role brought some added responsibilities:
Leading learning activities and programs that drive individuals and teams to continuously learn and adapt—specifically through needs analysis, consultation, and facilitation.
Serving as a key contributor, curator, and champion of global instructional design styles and standards. The standards are mandatory to create a sustainable framework for Vistaprint's Global Learning Team (50+ individuals across 7 geographies who speak and support various languages) to deliver consistent learning experiences.
Being a Learning and Agile coach and champion.
Ghosh currently leads a cross-functional learning squad that supports one of Vistaprint's high-value business streams. The squad has been instrumental in supporting the business to transform the design capabilities of 700+ designers across 6 offices in Jamaica, Germany, Tunisia, India, Philippines, and the Netherlands. He guided content developers to create a blended solution that included simulations, online learning, short classroom sessions, knowledge articles, and microlearning. Ghosh also empowered subject matter experts (SMEs) to create content, which helped cut the content development duration by half. Customer satisfaction was below 75% before the training; the company saw an immediate shift of 4% in the first 3 weeks after the training. Today, the score stands at 89.3%.
Ghosh has a strategic mindset, according to nominator Sarah Miller, Learning manager, Vistaprint, who relates: "There was a training request to help prevent our workforce from giving unwarranted credits or refunds to our customers. The recommendation was for a classroom training, which is faster to design. But Samrat argued that this need required experiential learning because it was important for the workforce to live through the reality of our customers. He was able to convince the stakeholders and decided to leverage scenario-based templates to build an online learning experience. He supplemented it with Facilitator Guides and training managers to facilitate a debrief session post-online learning."
Miller says Ghosh's strategic approach helped Vistaprint save several million dollars in a shorter period than estimated. She notes, "Samrat is a collaborative problem solver who sees challenges as opportunities and recognizes that high-performing organizations require clear, measurable goals."
MATTHEW PELLARIN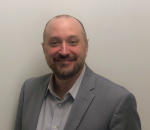 Director, Learning Innovation and Analytics
ADP (6 direct reports)
BA, Philosophy, University of Florida; MS, International Affairs – Political Science, Florida State University
7 YEARS IN TRAINING
CHILDHOOD AMBITION: Astronaut
FAVORITE PHRASE OR MOTTO: "Progress lies not in enhancing what is, but in advancing toward what will be." —Khalil Gibran
FAMILY/PETS: 2 kids, Clara (4) and Henry (1.5); cat, Zeus OUTSIDE INTERESTS: Woodworking and golf
ADVICE FOR THOSE ENTERING THE TRAINING FIELD: "Follow your passion and be open to new opportunities. When things get tough, be sure to stop and remind yourself that at the end of the day, your work will directly help others succeed, which I've found to be far more gratifying than any success I achieved independently."
A graduate of the University of Florida and Florida State University, Matthew Pellarin is a Learning professional with a passion for creativity and new ideas. Today, he leads the innovation and analytics teams for ADP's Enterprise Learning, overseeing 6 direct reports who help support the Learning associates responsible for training ADP's 58,000 associates and 810,000+ clients in 140 countries.
He is recognized within his organization as a mentor, role model, and problem solver, while consistently exemplifying his strength as a teambuilder and collaborator. "The passion Matthew has for L&D is clear from the outset. He not only has a natural capacity to influence people, but also has a strong business acumen, learns quickly, and is skilled at building a strong personal network," says Alwyn Klein, senior director, Learning Operations at ADP. "People naturally gravitate toward Matthew for support and guidance."
Pellarin's analytics team measures the impact of ADP's Enterprise Learning initiatives, helping to identify successes and hone their learning programs. The innovation team researches, tests, and implements new technologies and techniques used to train associates and clients, helping to keep their efforts impactful, relevant, and tech-forward.
He also oversees the vendor management process used to bring in new technology through ADP Global Procurement. Additionally, Pellarin manages the Business Process Improvement function, allowing Enterprise Learning to continually evaluate processes, tools, and technology—serving as a launchpad for innovative approaches and new ideas.
Through his role, Pellarin has played a big part in 2 priority initiatives for ADP's Enterprise Learning. First, he recommended adding embedded learning into select ADP products to provide click-by-click training for clients at the point of need, in the flow of work. His recommendation resulted in his leading a cross-functional initiative that Pellarin fostered all the way from ideation to strategy to implementation. Now clients can conveniently get the direction they need, when they need it, while completing the task at hand. Currently, 98 percent of embedded learning users in 1 product use it again for other functions they need to learn.
Second, Pellarin was instrumental in designing and managing the implementation of learning impact studies Enterprise Learning now uses to quantify the true impact of its training efforts on client and associate experiences—data that is useful in demonstrating Enterprise Learning's value to ADP's business leaders.
"Matthew is an asset to the team, and his leadership potential is vast—I love giving him new and diverse challenges," says Andrea Elkin, vice president, Enterprise Learning, ADP. "As he dives into new projects, team members lean in for his input and senior leaders respect his ideas and insight. Our leaders know they can rely on Matthew to go above and beyond when delivering innovative learning and analytics solutions for ADP."
CINDY THOMAS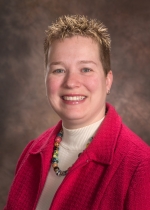 Director, Leadership Training
National Association of Community Health Centers, Inc. (NACHC) (managed/led 40)
BS, Physical Education; MS, Recreation (Administration and Management), The State University of New York (SUNY) Cortland
7 YEARS IN TRAINING
CHILDHOOD AMBITION: Professional soccer player ("I grew up watching Michelle Akers, Mia Hamm, and Brandi Chastain.")
FAVORITE PHRASE OR MOTTO: "Leadership is not about a title or designation. It's about impact, influence, and inspiration. Impact involves getting results, influence is about spreading the passion you have for your work, and you have to inspire teammates and customers" —Robin S. Sharma
FAMILY/PETS: Husband, Scott; daughter, Carly (14); Labradoodle, Fugi (9)
OUTSIDE INTERESTS: "We are a family of scuba divers, so warm water, tropical destinations, and family time below the surface of the ocean!"
ADVICE FOR THOSE ENTERING THE TRAINING FIELD: "Never be afraid to stretch the boundaries of the proverbial training box, and challenge your team to do the same. Appropriately push the limits and assumptions, ask the tough questions, and always strive to go beyond the norm or status quo. Always be authentic and be sure to have fun. When work is fun, it isn't work!"
During the last year, Cindy Thomas was tasked with expanding the leadership development portfolio offered by National Association of Community Health Centers, Inc. (NACHC), whose target audience for training and development is the 220,000 health-care professionals working in community health centers. To dedicate herself to this directive, Thomas mentored 2 of her peers so they could take lead for a component of her existing portfolio. At the same time, she began the needs analysis and development process for 2 new offerings. For the first, Thomas established a collaborative relationship with a vendor partner with expertise in facilitation and coaching and designed a leadership coaching service for individuals or teams at a reduced price. This enabled NACHC members to save thousands of dollars.
Thomas designed the second offering, "Leadership LIVE!" as a 2-day leadership and networking event focusing on peer-led engagement. The first national pilot cohort was 47 participants. Thomas created an "all teach; all learn environment" by incorporating training modalities such as abbreviated keynote presentations, "lightning-round" talks, graphic mapping and facilitation, peer-led reaction discussions, "pop-up" reaction walls, and text messaging engagement in real time. Thomas also led the development and launch of an ongoing online learning community where participants can access course content, share resources, and ask questions of their peers.
In a 1-month, post-event impact survey, more than 90% of respondents stated they successfully effected positive change as a result of applying their new learning to the workplace.
Thomas also served as program lead for the development, implementation, and related reporting of a $6.375 million annual training and technical assistance federal cooperative agreement award. She guided the work of 40+ staff members, and served as the primary liaison with federal funders in the U.S. Department of Health and Human Services.
Says Gina Capra, vice president, Training and Technical Assistance, NACHC, "Cindy thrives in an environment where her growing knowledge and demonstrated success in program design can be paired with her natural tendency to be creative and challenge the status quo."
20 WINNERS
NIKKI BATCHELLOR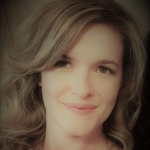 Former Training and Development Specialist
CNHI, LLC
Currently Curriculum Developer/Trainer
Lucidworks (informally led a team of 9 on a training project implementation)
BS, The College at Brockport, State University of New York; MBA, The State University of New York at Buffalo
3 YEARS IN TRAINING
As the sole trainer for CNHI, LLC, Nikki Batchellor supported 3,000 employees across 21 states. She was responsible for training managers on topics such as leadership, harassment, and FLSA Wage & Hour law. In the last year, she took on the additional role of Communication coordinator for all HR communication sent out by the corporate team; this was a crucial responsibility as the company underwent 2 separate mergers in less than 12 months. Batchellor also designed and delivered a multi-faceted training program for a new Human Resources Information System (HRIS) and payroll system implementation that impacted every CNHI employee. The training was delivered via instructor-led training, Webinars, e-learning videos, howto guides, and printed wallet cards and signs. As a result of Batchellor's efforts, "the HRIS/Payroll System launched on time, with 100 percent of employees ready to use the system," says nominator Terrence Alexander, senior vice president, Human Resources, CNHI. "Nikki was nothing short of phenomenal in building a training program that provides employees at all levels the tools they need to not just get by at work but to thrive."
KRISTINE BEISEL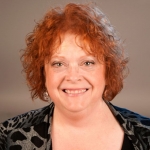 Director, Training
Destination Imagination, Inc. (coordinated 4,420 volunteers who participated in trainings during 2018/2019)
Bachelor's Human Services, Metropolitan State University of Denver; MS, Organization Management, Capella University
4 YEARS IN TRAINING
Kristine Beisel sets the direction for and manages the production of materials and processes for training Destination Imagination, Inc., volunteers around the globe—the organization relies heavily on volunteers from across the United States and in 17 other countries to deliver a competitive tournament structure to approximately 150,000 students worldwide. Within the last year, Beisel took on the sole responsibility of growing the number of volunteers using DI's online training. She converted all courses to HTML5 to accommodate the needs of the volunteers using the system, with very few users reporting difficulty accessing the courses. From 2018-2019, Beisel grew the number of registered online users from 2,485 volunteers registered to take classes to 4,337 volunteers. In 2019, 6,631 courses were completed, with an additional 1,613 courses started but not completed, which is a growth of 3,918 courses completed from the previous year. Notes nominator Johnny Wells, director of Education, Destination Imagination, Inc., "Kris has a personal passion for learning and for instilling that desire in others."
DR. WILLIAM BRANTLEY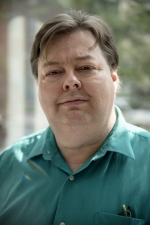 Senior HR Development Specialist
United States Patent and Trademark Office (USPTO) (managed/led up to 5)
MBA, Project Management, Jones International University; Ph.D., Public Policy and Management, Walden University; M.Ed., Organizational Performance, Learning, and Change, Colorado State University
10 YEARS IN TRAINING
Dr. William Brantley oversees training programs that touch every part of the approximately 13,000-employee United States Patent and Trademark Office (USPTO). As a newly promoted senior development specialist, Dr. Brantley spearheaded a career coaching program, took over the task of designing and marketing the annual training needs assessment, and mentored several junior specialists (2 of the employees Dr. Brantley formerly mentored were promoted to senior-level positions in the last 2 years). Dr. Brantley also revamped the federally mandated Supervisory Certificate Program while it was in progress. "By incorporating cases studies, role-plays, curated content, and peer learning opportunities, Dr. Brantley helped build a more realistic and effective leadership development experience while working within the constraints of federal regulations and the vendor contract," says nominator Dustin Norwood, deputy chief learning officer, USPTO. "Dr. Brantley's focus on results and process improvements will guarantee him a seat at the strategic planning table for years to come. Employees like him are invaluable."
CLAUS J. BREEDE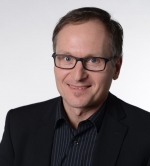 Global Vice President, Learning2Go - SAP Sales Learning
SAP (20 direct reports)
Graduation, Economics and Computer Sciences, "Berufsakademie" Lubeck/ Germany; Diploma Degree, Business Administration, "Nordakademie" Elmshorn/Germany
6 YEARS IN TRAINING
Under the guidance of Claus J. Breede, SAP's 19-member Learning2Go team mounted a transformation of the company's sales enablement approach—one that leverages modern learning technologies to deliver world-class virtual training and an ever-expanding catalog of digital offerings to form an end-to-end, blended enablement journey for 10,000+ sales and sales-related colleagues. Breede led virtual live training for sales—the first-ever full-scale virtual training initiative in the company. The program started with only 50 participants in its inaugural quarter but has expanded company-wide (beyond its initial sales-only audience) to include more than 30,000 participants per year. As a result of the program, SAP saw a: 15% increase in unique accounts won, 17% decrease in time to close a successful deal, 33% increase in annual bookings, 46% increase in conversion ratio, and 68% increase in unique accounts won. "Claus has helped revolutionize the way SAP colleagues learn," says nominator Mark Crofton, VP, SAP Sales Coaching, SAP. "He has a true growth mindset and explores and creates new and innovative learning approaches, while leveraging his networks effectively to fully empower his people using trust and empathy."
ASHLEE BREUER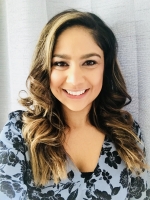 Senior Instructional Designer
ServiceNow (managed/led 12)
MS, Industrial and Organizational Psychology, San Diego State University
6 YEARS IN TRAINING
In the last year, Ashlee Breuer has gone from simply designing training deliverables at ServiceNow to leading and managing projects throughout the design and development phases to support 5 different audiences in the North America, Europe, Middle East, and Africa (EMEA), and Asia-Pacific (APAC)—approximately 4,500 employees. Breuer has demonstrated leadership ability in helping the team reduce the number of post-development edits. She found it was difficult for subject matter experts to catch script errors when they also had to focus on reviewing on-screen elements. For 1 project, she implemented an additional "script review" step in the design phase to help ensure the script was correct before plugging it into the storyboard and sending the project off for development. This process improvement helped reduce the number of post-development edits by 15%. "Ashlee brings a solid understanding of operations and strong business acumen," says nominator Dawn Porter, manager, Customer/Technical Training Management, ServiceNow. "She is creative, adapts readily to change, and is a good communicator. She trusts and empowers others to do their job, shows good coaching ability, and has a passion for helping others succeed."
KARRI BROWN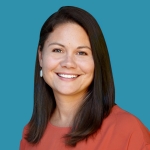 Consultant, Endeavor Energizer
Think Up Consulting (1 official direct report; with each project, she assembles and manages a diverse team ranging from 2 to 10)
BS, Business Administration, University of North Carolina at Chapel Hill
7 YEARS IN TRAINING
Karri Brown serves as an expert in learning design and development, learning implementation, and project and change management, as well as a business specialist for Think Up Consulting's largest client. During her tenure at the company, notes nominator Ron Doney, founder, CEO, and creator of WOW! at Think Up Consulting, Brown's responsibilities have grown to include leading complex client projects that result in high-quality solutions and meet or exceed profit thresholds; managing project resources, timelines, and financials; and developing her team. Brown leads a client organization's learning management system (LMS). Within the last few years, that organization saw a need to increase completions of required training. With Brown's guidance, the organization was able to bring more visibility to required training completions, which serve as a threshold measurement for receiving bonuses. As a result, completion percentages each month moved from approximately 30% to 99%. "Karri challenges herself and others to first understand the business challenge before determining the best solution," Doney says. "She's a valued business partner who works hard to help clients achieve significant business results. She has learning expertise but is able to understand the business holistically and make recommendations across the spectrum."
LAURA BUNTING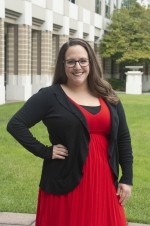 Instructional Designer
Dollar General Corporation (managed/led 5)
BSBA and MSIT, Bloomsburg University of Pennsylvania
4.5 YEARS IN TRAINING
Laura Bunting is an independent contributor on Dollar General Corporation's Training & Development team and 1 of only 3 instructional designers who design, develop, and deploy training for the entire organization, equaling 135,000+ employees in 15,000 retail stores, at the corporate level, and in distribution centers. "She typically juggles a minimum of 5 projects at a time and has done extraordinary work on the Assistant Store Manager Development (ASMD) project and the Store Manager Development (SMD) project," says nominator Samantha Wilson, senior manager, Training & Development, Dollar General Corporation. In creating an advancement program for assistant store managers, Bunting managed the design, development, and deployment of 4 custom computer-based learning (CBL) modules and accompanying activities. As of fourth quarter 2018, 800+ ASMs had been promoted to store manager. In addition, in 2018-2019, Bunting led from inception through implementation the training for the company's key strategic initiative, DG Fresh, which aims to ensure self-distribution of refrigerated and frozen goods to all Dollar General stores. The DG Fresh initiative was on track to expand to approximately 5,000 stores by the end of fiscal year 2019 and has contributed to a 3.2% same-store sales increase.
NICK CUNNINGHAM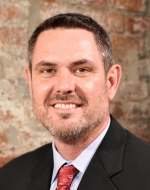 Team Leader
Williams & Fudge, Inc. (managed/led 52)
4 YEARS IN TRAINING
Nick Cunningham trains, develops, and oversees a total staff of 50+ people spread across 2 separate teams at Williams & Fudge, Inc. He is responsible for training employees on new skill sets, procedures, and hardware/software after they achieve their first or second promotion. Upon taking this role more than a year ago, Cunningham redesigned the content, timeframes, and methods the training required. As a result, the company has seen a 10% improvement in employee turnover specifically on Cunningham's teams. He also developed a new system for call auditing and saw a direct correlation of increased monthly averages of 24% and 27% for his 2 teams. "Nick is proving his abilities to create and deliver content, to coach and mentor individuals, and to manage a busy day-to-day training regimen," says nominator Greg Ruffino, director, Training, Williams & Fudge, Inc. "He portrays every tangible skill set, work ethic, and personality to lead this function. His overall business acumen also would make him a good fit to become a division director, where he would continue to play a major role in learning and development for the staff underneath this position."
SHIVANI DESHMUKH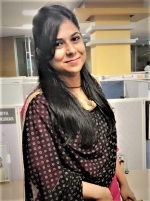 Analyst - Learning Support
Eaton (led project teams with 1-5 team members)
B.E., Indira Institute of Technology; MBA, Indira Institute of Management Pune
3.5 YEARS IN TRAINING
Shivani Deshmukh's responsibilities increased significantly during 2018 as she was tasked with enabling manufacturing sites to be onboarded to the Eaton University platform, building content curation as a new service line for Eaton University, and becoming the leader of the new HR Case learning support management tool for 60,000 employees. Under Deshmukh's leadership, the case system transition was 100% complete within the first 2 weeks. All Support Service agents were comfortable within the first month of the change in adopting the new system. The customer satisfaction score was at 91%. Her team successfully solved 5,000 learning support requests in 2018. "Shivani has a natural flair for influencing skills in working with others to address various stakeholders needs," says nominator Cary Disney, Global Content Strategy manager, Eaton Corporation. "She has the passion to consider and improve the overall learning experience for each employee. Her ability to excel in diverse learning functions such as instructional design, video creation, learning support, and quality testing gives her a unique blend of knowledge, skills, and competencies for leading a diverse skilled organization such as the Learning and Development function."
GARRETT HARRINGTON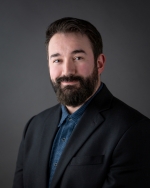 Managing Director, Communications and Training
StorageMart (4 direct reports)
BGS, University of Missouri
6 YEARS IN TRAINING
Garrett Harrington was named the company communicator and leads his department in reputation management, customer communications, and the training of StorageMart's 500+ employees in 200+ locations in the U.S., Canada, and the UK. "Garrett developed StorageMart's entire Training department from scratch with no prior training on how to do the job itself," notes Samantha Lorimor, Training coordinator, StorageMart. Within a year of taking on 1 direct report, he took on 3 more new employees and led the team through many structure changes while continuing to help develop the growth of every employee company-wide. Harrington spearheaded an e-learning video-based training program to help field staff better discern when and how to offer discounting options based on the customer's specific needs and wants. The new program helped save the company $300,000. In addition, Harrington successfully trimmed StorageMart's certification program from 90 days to 50 days, resulting in immediate productivity from new employees. "'Initiative' is a great word to describe Garrett, because he just does things," Lorimor says. "The value he creates is more than just financial capital, but the human capital he creates for everyone around him."
KAITLYNN HENSCH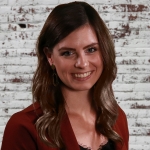 Training Manager
MasTec Utility Services (1 direct report; managed/led 4)
BA, Broadcast Journalism, The Edward R. Murrow College of Communication at Washington State University
2.5 YEARS IN TRAINING
Kaitlynn Hensch spearheaded the implementation of MasTec Utility Services' new Leadership Excellence and Development (LEAD) program. The multi-modality leadership program (which includes interactive e-learnings, videos, instructor-led modules, challenges issued via social networking, and practice exercises delivered via text message) is available to employees at every level of the organization. Hensch began leading the team in August 2018 and launched a pilot of the LEAD program for 185 employees in March 2019. 100% of the employees working on the LEAD program have increased their production since Hensch began managing the project. Course development production has increased nearly 50%, and 90% of deliverables have been completed on time or ahead of schedule. Two team members also took on additional responsibilities (video production and communication) as a result of Hensch's coaching. "Kaitlynn has evolved from a resource volunteering to support the Training function to fulfill a passion, to a Training specialist who exceeded all expectations as an instructional designer and project coordinator, to a Training manager now leading our highest-profile project in years," details nominator John Congemi, senior director, Employee Development, MasTec Utility Services. "She has built a terrific brand with our leadership team."
JILLIAN HINTZ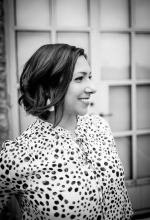 Senior Manager, Learning Design & Development
Paycor (managed/led 10)
BS, Business Administration, and BA, Spanish, Miami University (Oxford, OH)
9 YEARS IN TRAINING
Over the last year, Jillian Hintz centralized Paycor's Learning Design and Development function, deploying a centralized Agile methodology that organized the team and streamlined processes throughout both the Learning & Performance (L&P) department and the company as a whole. Overall, her team is averaging 10.25% higher productivity each month compared to the first month Agile was implemented. Hintz's efforts in learning initiatives over the last year have contributed to a 5% increase in engagement scores. Hintz leads a team of 5 full-time instructional designers, 2 media developers, 1 learning strategist, and anywhere from 4 to 8 instructional designer contractors as they work on 25 to 50 projects at a time. In fiscal year 2019, 50% of Hintz's full-time employees received a promotion, and 4 of her associates took on increased responsibilities. "Jillian has a passion for developing others," notes nominator Mark Wilson, VP, Organizational Development & Learning, Paycor. "She has a talent for pairing an associate's strengths with their interests and finding opportunities that will match both. She also is a formal mentor to an individual contributor outside of the Learning & Performance (L&P) team and mentors her peers on process efficiency, prioritization, and effective cross-functional collaboration."
JILL MCMANUS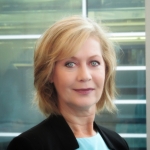 Manager, Business Operational Analysis, Content and Training COO Management Office
SE2, LLC (10 direct reports)
BS, Psychology, University of South Dakota
2 YEARS IN TRAINING
To support SE2, LLC's transition to a centralized Contact Center/ Core Processing Centers and align training with the new SE2 business model, Jill McManus was asked to establish a new training program and approach for New Associate Onboarding (NAO) and continuing learning for existing Operational Support associates. Her additional responsibilities as the new Operations Training manager leading 10 associates included: bringing together the disparate training resources to form a training team, developing training content and methodology, collaborating with Human Resources Recruiting partners and leadership to establish an induction cadence, and creating a standard onboarding protocol. Prior to NAO, new associate service reps (ASRs) typically could handle 12-20 calls per day. The students coming out of NAO are handling 50+ calls a day, on par with an ASR who has been with the organization 18+ months. All 10 of McManus' direct reports took on increased responsibilities during the last year, and 9 out of the 10 direct reports moved from transaction-level roles to participating in company-wide projects with a significant role in client implementations or new product implementations, notes nominator Rich Maley, director of Learning and Development, SE2. "Jill takes a vision and brings it to fruition from the ground up."
CHARLES HOWARD MOCK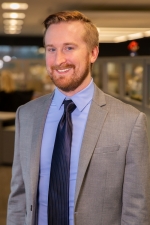 Training Manager
Alliance Data (4 direct reports)
7 YEARS IN TRAINING
Charles Howard Mock leads a team of 4 trainers across 2 call centers, where he guides the training strategy to ensure regulations and customer experience meet Alliance Data's highest standards. The bulk of his team's work is in new hire onboarding. In 2018, Mock had a team of 8. He supported 4 promotions (in and out of the Training department), as well as provided increased responsibilities for 3 trainers. Mock also is singularly responsible for developing, creating, executing, and maintaining a usable reporting system for the entire Training department at Alliance Data. He partnered with internal departments, including the leadership team, to execute training and development of the Reporting Dashboard project, which streamlined reporting for the Training department, and increased identification of issues and needs for newly hired associates within their first 120 days on their job. "The dashboard has increased our awareness and our direct communication with our business partners by 5%," note nominators Beth Clark, Jessica Schmidt, and Sarah Light, Training managers, Alliance Data. "Training also has improved overall stats for associates 30-120 days out of new hire training in Collections and Customer Service departments. These statistics have provided targeted topics for post-new-hire workshops and coaching."
SANDRA C. ROMAN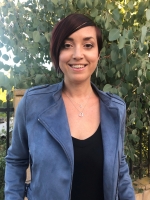 Training Manager
General Atomics Aeronautical Systems, Inc. (13 direct reports)
BA, Sociology, Ashford University
9 YEARS IN TRAINING
Sandra C. Roman leads a team of 8 instructional designers and 5 learning management system (LMS) administrators who provide centralized training functions at General Atomics Aeronautical Systems, Inc. (GAASI), the largest affiliate of General Atomics with 9,000+ employees. In the last year, 3 members of Roman's team have been promoted. After the implementation of a new LMS, Roman created the LMS team for GAASI to institutionalize a centralized model to provide consistent learning support for all business units. Other General Atomic affiliates have modeled their new Training teams after this format. Roman also led a curriculum optimization effort for training on the Quality Management System (QMS) document release process, eliminating 16 different project engineer/systems engineer functional curricula and reducing the number of functional QMS requirements, which resulted in a productivity gain of 13.7 hours. "Sandra has successfully improved learning practices by directly translating them to benefits to the business," says nominator Christine Pascual, Training developer, General Atomics Aeronautical Systems, Inc. "Sandra now is working with the finance team to identify opportunities to improve time-charging standards and budgeting, so employees can get more time for training and professional development."
KEVIN RUFTY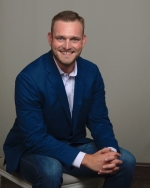 Learning and Development Manager
Firebirds Wood Fired Grill (led 13 during training initiative)
Associate Professional, Talent Development (APTD), Association for Talent Development (ATD); Certified Hospitality Trainer (CHT), American Hotel and Lodging Educational Institute (AHLEI)
4 YEARS IN TRAINING
Kevin Rufty led the New Server Training Program at Firebirds Wood Fired Grill, collaborating with all departments to deliver a brand-new system designed to help 2,500 employees elevate their service standards. The training system is delivered via a blended approach of e-learning, on-the-job training, mentoring and coaching, and evaluation. As a result of the training, 5 social media platforms (Google, OpenTable, Yelp, Facebook, TripAdvisor) indicate a year-over-year increase in ratings by as much as 11%. All 49 units in the brand now reflect guest satisfaction ratings of 4 stars or better across the 5 social media platforms. Rufty also directs the New Restaurant Opening Program from pre-opening budgeting and planning to post-opening support. He leads 13 corporate trainers from across the company, and provides support, coaching, and direction for managers-in-training. In the last 12 months, 5 members of Rufty's New Restaurant Opening Training team have been promoted to manager or chef roles within the brand. Notes nominator Steve Kislow, chief operating officer, Firebirds Wood Fired Grill: "Kevin acts as a change agent in our organization by embracing and adopting new systems, processes, rules, regulations, and ideas and then modeling those behaviors for the rest of the team."
ALISHA TALLEY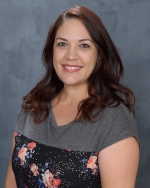 Principal Learning Specialist
PPD (managed/led 15 people for training initiative Biotech University)
BA, English, University of California, Davis; MEd, Instructional Technology, University of South Florida
6 YEARS IN TRAINING
Alisha Talley transitioned from leading the design effort on smaller projects to leading large-scale initiatives with up to 20 team members for cross-functional audiences of 500+ learners at PPD. One such project Talley spearheaded was Biotech University, a university-style curriculum that is competency-based, tied to skills and behaviors required for the job, and allows learners to receive a certification. The Biotech team reached an all-time high in awarded work with a 35% increase from the prior year. "This is largely based on employees' demonstration of customer service and quality deliverables, which was covered in Biotech University," notes nominator Amy Chapman, Learning strategist, PPD. Enterprise Learning since has received 4 additional requests for similar universities to be built for other departments. Talley also demonstrated leadership with the Biostats and Programming department in implementing a new system for 1,000 users. She tailored the training plan to meet the varying needs of the user groups and reduced training time by 50% with no IT user tickets submitted. "Alisha's proactive, problem-solving nature, combined with her coaching and growth mindset, position her to be a natural leader," Chapman says. "She is innovative and driven, and exceeds customer expectations every time."
AMBER M. WATTS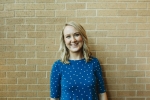 Former Senior Training and Talent Development Specialist
C&A Industries Currently Product Marketing Specialist
Quantum Workplace (managed/led 28)
BS, Business Management & Leadership, Bellevue University
3.5 YEARS IN TRAINING
Amber M. Watts stepped up and took on an additional one-third of the new hire coaching workload at C&A Industries after a reorganization of the department. She set about finding ways to make the team more efficient and was able to save approximately 4 hours of work per individual in the new hire training program. She also created a series of optional Web-based meetings called the Remi Refresher series to review systems training; cover any changes to processes; and present expert reminders, tips, and tricks. One-quarter of C&A Industries' workforce have attended the optional monthly half-hour virtual sessions. One session aimed to help improve processing new client contracts to increase gross margin. Based on this session alone, account managers averaged a significant increase every 13 weeks, as well as a 25% decrease in billed cancellation fees. "Amber doesn't accept status quo and continually looks for opportunities to make an impact," says nominator Breanna White, project manager, C&A Industries. "As someone who values recognition, credibility, and goal achievement, Amber is always on the hunt to recognize others. She says her 'passion is finding success through helping others grow and attain their goals.'"
CHUCK WEILER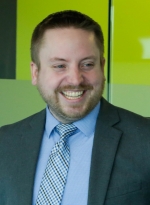 Team Lead, Success Track
United Wholesale Mortgage/ United Shore (5 direct reports)
5 YEARS IN TRAINING
In 2019, Chuck Weiler took over United Wholesale Mortgage/United Shore's client training program, Success Track, a free training program offered to clients and taught onsite at the company's Training Center Headquarters in Pontiac, MI. The program aims to train the clients of United Shore/UWM (mortgage brokerages, credit unions, and loan officers) on the ins-and-outs of how to grow their business and how to use tools and resources the company offers them. Since Weiler took the non-mandatory program over, attendance has increased by 265%, training 2,744 learners. And the number of loans submitted to the organization by Success Track graduates/participants increased by 131%. "Chuck builds relationships with clients and training members alike; he inspires others to be more than what they are and helps them produce results for themselves, and their business," says nominator Jessica Rosillo, assistant vice president, Training leader, United Shore. "In baseball terms; Chuck is a #1 draft pick to lead a Learning and Development function at any company looking to win a championship. He hits homers in the clutch and elevates the performance of the players around him. He is a true team captain in every sense of the word."
KATIE WOODFORD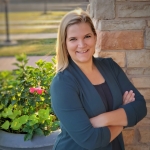 Corporate Trainer
Horace Mann Educators Co. (led 5)
BA, Business Administration, and BA, Accounting; MBA, Business Process Management Certification, University of Illinois Springfield
3 YEARS IN TRAINING
With her MBA education with a focus in business process management, Katie Woodford was selected to lead Horace Mann Educators Co.'s Lean Six Sigma Program. This entailed redesigning the Six Sigma Yellow Belt program in a way that empowered every employee at every level of the company to take ownership of their processes and make improvements. Woodford led a team of Six Sigma experts to brainstorm and implement ideas, including an industry-related simulation and a requirement for participants to apply what they had learned to a process/project within their department. The final project teams participants with their managers to identify an opportunity for improvement, applying Lean Six Sigma concepts and projecting gained efficiencies, cost savings, and positive impact to the organization. Since the inception of the program, 19% of the final capstone projects completed in the course have been fully implemented. "Katie has not only established herself as a leader within our company but as a thought leader within the industry," says nominator Jill Kilroy, assistant vice president, Talent Management, Horace Mann Educators Co. "She recognizes a need, identifies a solution, and implements changes with ease, all the while adjusting for the impact these changes will have on people and resources."
EMERGING TRAINING LEADERS TO WATCH
FANNY LAGUNA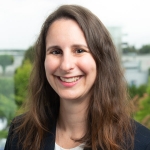 Senior Trainer
Sage
(managed/led 4)
B.Sc., Computer Science, Havana University; Adult Education Diploma, University of British Columbia (UBC)
8 YEARS IN TRAINING
SARAH LANGLEY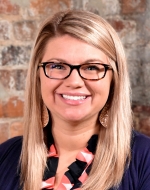 Collections Manager
Williams and Fudge Inc. 
(managed/led/trained 100 during a training initiative)
Associate's, Administrative Office Technology, York Technical College
3 YEARS IN TRAINING
ANDRES LARES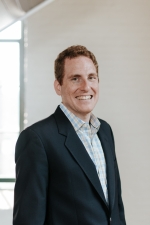 Managing Partner
SNI: Shapiro Negotiations Institute
(managed/led 4 to train 100 learners)
BA, Economics, Queen's University; MBA and MSA, Ohio University
9 YEARS IN TRAINING
JESSICA MALAGISI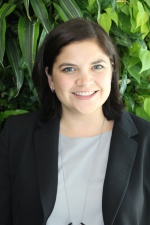 Business Talent and Training Manager
Grange Insurance
(4 direct reports)
BA, Psychology, Wittenberg University; CPCU, American Institute for Chartered Property Casualty Underwriters 
5 YEARS IN TRAINING
KAYLA WALKER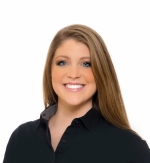 Director, Learning and Development
Advance Financial 
(3 direct reports)
BAS, University of Tennessee Knoxville
5 YEARS IN TRAINING