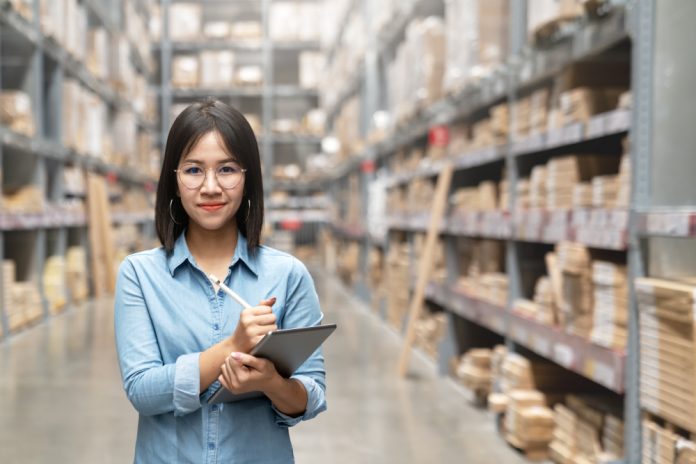 The social and economic consequences of the COVID-19 pandemic have shocked workers in every industry throughout the country. Millions of Americans lost their jobs due to furloughs and layoffs, but women bore the brunt of the effects at the beginning of the pandemic. The service sector, where women dominate, has been decimated by COVID-19. According to the National Women's Law Center, there were nearly 2.2 million fewer women in the labor force in October than there were in February in 2020.
But it's not just firings and layoffs that have women exiting the labor force in droves. Families, especially women, lack the support they need to manage both work and children during these difficult times. Many schools across the country are still requiring students to attend virtually. The stress and uncertainty of consistent childcare have forced many women to make the difficult decision to quit work altogether. In September 2020 alone, 865,000 women dropped out of the workforce, compared to 216,000 men.
But there is a reason for hope. Some industries, including the supply chain industry, are thriving despite the continued devastating effects of the pandemic, providing new opportunities in a field perhaps not previously considered. Many women who dropped out of the workforce were employed in hourly, low-wage jobs. Taking time off to care for a sick child, or even flexing hours to manage distance learning, is usually not an option. On the other hand, full-time positions in supply chain with high salaries, flexible hours, and paid time off give women the accommodations they need during these uncertain times and the potential for a lucrative career in the future.
Plus, the skills women have cultivated during their careers in struggling industries, such as hospitality, tourism, retail, food and beverage, and entertainment can be transferred directly into new jobs within the supply chain industry. Skills such as interpersonal communication, creativity, problem solving, teamwork, project management, and planning and organizing are necessary for every aspect of supply chain. While these skills are valuable for restaurant managers and office coordinators, they are crucial for supply chain, buyer, and logistics jobs, as well.
For women interested in opportunities within supply chain, here are four ways to transition into a new career.
1. New company initiatives
Many companies have already recognized the importance of demonstrating their dedication to retaining mothers at every level, and they're making the effort to attract women who didn't previously consider supply chain. DHL recently announced it would be offering 12 weeks of 100 percent paid maternity leave, a significant improvement over the benefit offered by most American companies. Although maternity leave won't help working women with school-aged children right now, the policy is indicative of a company and industry focusing on supporting families and appealing to women. As part of the announcement, DHL emphasized that "creating a flexible work environment is an integral element to support female advancement."
Similarly, Deloitte promotes its Women at Deloitte internal initiative as recognizing "the need of empowering and advancing women. Through various motivational initiatives, mentoring, regular informal meetings, and workshops, we aim to attract, develop, and retain talented women."
2. Training on demand
For women who want to enter supply chain but don't know where to start, there are myriad training programs to explore. Nowadays, career training doesn't necessarily mean getting a degree; there are many ways to earn credentials that will give women who are transitioning into a career in supply chain the upper hand when they begin searching for new jobs. With an explosion of online learning venues offering certifications, there are more opportunities than ever for workers to expand their skills and improve or change careers. For example, learning platforms such as Coursera and Udemy, and colleges such as Michigan State University and Rutgers University, offer everything from specialization certificates to Master's degrees in supply chain management, all available online. Many are also self-paced.
Likewise, the Association for Supply Chain Management (ACSM) provides free online access to Basics of Distribution and Logistics, a course that introduces the fundamental concepts required to create an optimal distribution and logistics strategy. It's a great starting point for women outside the field who are interested in exploring a career in supply chain.
3. Company-sponsored upskilling
Technology in the supply chain is changing so quickly, it's difficult for even seasoned veterans in the industry to keep up. One of the biggest problems facing the supply chain pre-pandemic was a lack of qualified workers. Prior to COVID-19, the U.S. Bureau of Labor Statistics estimated that demand for supply chain professionals exceeded supply by a ratio of six to one.
UPS pledged in 2018 to provide enhanced workforce opportunities to more than 50,000 employees, including access to higher education, apprenticeships, upskilling, and retraining. In 2019, Amazon promised to spend $700 million to retrain a third of its U.S. workforce by 2025. This willingness to hire and train workers for current vacancies is promising, regardless of a job seeker's background or experience.
4. Finding a mentor
Studies have shown that having a mentor improves a person's career by broadening their network, increasing confidence, and outlining a career path. Job seekers who are interested in learning about and entering a new field such as supply chain can start by reaching out to professionals in the field, whether they're friends, acquaintances, or executives with impressive job histories. Or they can join organizations such as the ASCM Mentoring Program. However women find that trusted adviser, they'll likely be happier and more dedicated to their career. According to a poll conducted by CNBC and SurveyMonkey, "More than 9 in 10 workers who have a mentor are satisfied with their jobs, including more than half who are 'very satisfied.'" That's a benchmark we can all aspire to reach.
So as women search for job opportunities, it helps to stay open to new possibilities. Despite the challenges women have faced over the last year, a new career in supply chain could be a bright spot. And pursuing a new field is one way to leave the uncertainty of the pandemic behind and thrive in a better place.