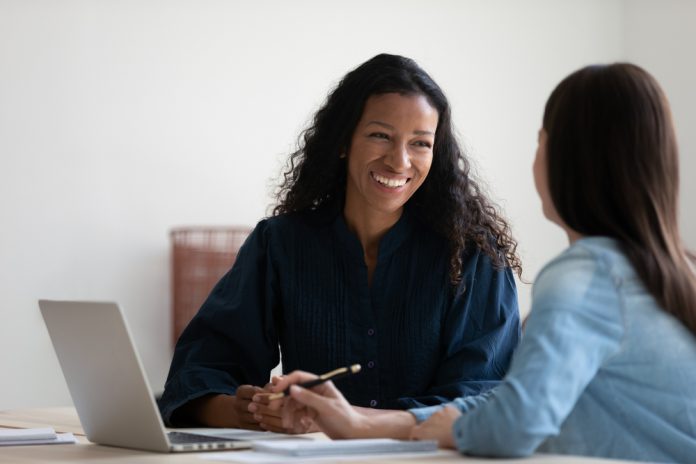 Everyone can benefit from training grants that run the gamut across business and academic sectors. They may include training people for skilled jobs in the private and public sectors to training programs for students, staff, teachers, and postdoctoral researchers.
The federal government is the biggest funder of grants. Google "government grants for training programs," and you'll find listings for various disciplines. You can find opportunities for federal and state agencies and private companies that offer small-business grants and on individual state sites.
Tip: When preparing your grant proposal, use plenty of white space; short sentences and paragraphs; bold headings; clear language (not acronyms or jargon); charts, tables, and graphs. Also, if you're responding to a request for a proposal (RFP), pepper your bid with the words the grantor used without being too heavy-handed.
Before You Begin Writing – Plan
Approach this knowing that competition for funding is fierce, so planning is critical. Don't hesitate to email or call one or more grantors to learn their potential interest in your training project and their specific requirements. (Following instructions is the wisdom learned in grade school.) Well before the deadline, review the grantor's application format, submission process, required attachments, and other instructions down to the minutest detail.
Imagine that your proposal will be reviewed by a tired, grumpy older man anxiously awaiting his lunch break. He has 20+ lengthy recommendations to get through that morning. How will yours create an earworm (something memorable that will run continually through his head) to niggle in his ears as he's chewing on his sandwich? Make it as easy as possible for him to recall your training needs. Ask yourself these questions:
Why am I applying for the grant? ("Because we need funding" isn't an answer.)

How will my training program affect the industry or community, make a significant positive impact, or whatever is applicable?

Did I prepare a compelling argument that will distinguish me from my competition?

Can I express my goal in one powerful sentence?

Did I develop a specific, actionable plan?

How can I establish credibility?

Have I very carefully reviewed the grantor's guidelines? (Non-adherence is one of the main reasons for rejection.)
Tip: Throughout the proposal, incorporate "social proof" to reinforce success and trust. This includes stories or direct testimonials from those who've benefitted from your vision, project, or cause direct beneficiaries, current grantors, endorsements by other organizations, media outlets, etc.
Elements of a Grant Proposal
A grantor may require that your request be presented in a particular format or order; some will be more extensive than others. Typical applications contain the following elements:
Front matter:

 One-page letter of transmittal, title page, executive summary (aka summary or abstract), table of contents, list of figures and tables, if needed

Body:

 Can vary depending on the length of the proposal

End matter:

 Resumes, appendices, and additional charts or tables
One-page Letter of Transmittal
Although you'll write your letter last, could you not give it short shrift?. This one-pager, written on letterhead, sits on the proposal but isn't affixed to it. It's the first thing a grantor will see – much like the front porch on a home you want to attract buyers. Address it to a particular person, not just the organization. Briefly state your request in no more than three paragraphs and summarize your training program. (Government grantors rarely require a letter of transmittal.)
Title Page
The title page (or cover page) should be neat and easy to read. Present information in the following order:
Project title

Name, address, country, phone number, email, and website of applying organization

Submission date

Name of granting organization
Tip: Depending on the grantor and the nature of your business, you may include a graphic, but it shouldn't overwhelm the page.
Executive Summary
Nearly all funding decisions are made based on an executive summary (which may be called a summary abstract). It starts on page one of your proposal. Limit it to no more than three pages. Include bullets, charts, graphs, or tables to highlight critical information that will strengthen your request. The purpose is to give the reviewer a taste of what's coming and incentivize reading the entire proposal. (Many people don't read beyond this section, so make it strong.) Include at least one sentence on each of the following:
Problem

Objectives

Methods

Expected outcomes

Total cost

Project activities

Audience to be addressed

Credibility
Table of Contents (TOC)
As mentioned earlier, competition is fierce. Therefore, proposals may be assessed initially by a review committee or single reviewer to decide which submissions make it to the next round. This is where the TOC is critical in calling out essential information quickly. Include as many subheads as you feel will strengthen this section.
Statement of Need
This is the meat of your proposal. Your goal is to convince the grantor that your training is essential. Use your expertise to explain your project in simple, easy-to-understand language. An effective statement of need must grab the attention of the granting source.
Clearly state the mission and its purpose.

Describe the need and the people to be trained and later served.

Support this by evidence, including statistics, research, expert views, and current events.
Goals and Objectives
Express your goal (result or solution) in one powerful sentence. Talking too much about problems (as opposed to solutions) can give your training a negative vibe. Support it with the long- and short-term objectives and concrete steps. Include measurable milestones you'll reach in meeting these goals and how you'll know you've got each one. Make sure each one is measurable and quantifiable.