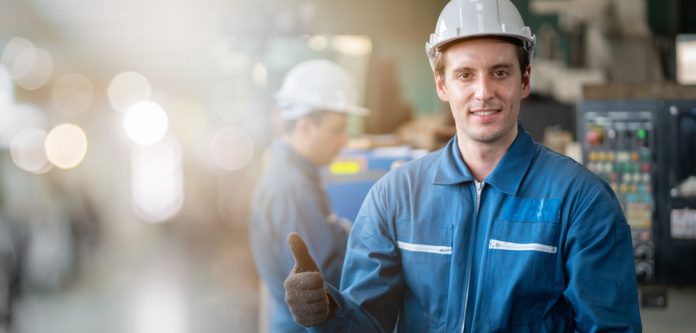 The need to reskill manufacturing workers is an ongoing topic as factories rapidly upgrade Industry 4.0 technologies. Equipping employees with the necessary skills is not a quick task, but it should pay off.
Recent coverage of the topic by McKinsey & Co. looked at numerous sectors to determine their automation potential. Some included ones deemed "operations-intensive" industries, such as manufacturing. The analysis indicated that manufacturing had an above-average potential to become automated with currently available technologies. The researchers believed automation would suit up to 58 percent of duties.
Here are some actionable strategies for reskilling workers and getting them ready for the future.
Choose Appropriate Training Methods
In many industries, a common approach to training involves having an employee sit in their office and complete a specific online training module, take a quiz or go through a skills checklist. However, that's not always feasible for manufacturing workers, mainly because they often don't have offices or desks.
Bob Greene is a senior human resource industry analyst at Ascentis, a human capital management software provider. He suggests mobile devices, including smart tablets, as solutions. "It is essential for manufacturing organizations to assist workers that may not have a dedicated workspace or access to a computer. Today's learning and development software are accessible on a smart device, allowing employees to successfully conduct training on their phone or tablet if they do not have access to a computer," Greene explained.
He continued, "Managers can go the extra mile by providing deskless workers with smart tablets that they can use to complete their training. Since most employers will want to deploy 'communal' tablets tasked for training separately from those used for time management and building access, some employers may want to set up a dedicated 'learning lab' or 'learning annex' with cubicles, each with an immobilized tablet, for training employees who have no smart equipment of their own."
Also, learning management systems (LMS) often adapt the content to match a user's current skill level — including their tech-savviness. Taking the time to find the best training solution for the majority will help reskilling efforts go smoothly. However, company representatives must remember that only some training can occur through digital means. Components should ideally happen in person, too, such as while a worker gets hands-on knowledge about a new machine.
Help Workers Recognize Technology's Benefits
Even when you make ongoing efforts to reskill manufacturing workers, some people may worry about what's ahead, believing advanced machines will take over their jobs. The goal of providing people with Industry 4.0 skills is to prevent that. However, you may still need to encourage employees by showing them how human labor and technological contributions are not mutually exclusive.
For example, collaborative robots (cobots) can work alongside humans and tackle the most repetitive or dull tasks, giving people more time to devote to enjoyable, rewarding duties. Research also shows that Industry 4.0 tech can reduce error rates. Combining radio frequency identification (RFID) tags with the Internet of Things (IoT) sensors brings up to 27 percent better accuracy and removes the need for cycle counts.
Workers may naturally have doubts or express hesitancy about new technology being integrated into company operations. Show that you're open to discussing their concerns and putting their uncertainties at ease. That way, they'll feel heard and seen while at work.
Remember that many people initially resist change because it represents something different from what they know. That's true even when they hear about the anticipated benefits. Try to give workers as much time as possible to get used to new technology. That way, they won't feel overwhelmed by a seemingly rushed process and should be more open to seeing the advantages.
Acknowledge Different Learning Styles
As you plan for and create a training curriculum that teaches Industry 4.0 skills, keep in mind that people absorb content differently. It's vital to understand various learning styles.
A tactile learner is most likely to pick up the information by placing their hands directly on the equipment and going through the various steps. In contrast, someone who learns best visually will respond well to watching you or another expert show them how to do things before giving it a try themselves.
Accommodating various ways of learning doesn't mean you need to create entirely separate approaches for people depending on their preferences. Instead, it's best to include different types of material in a training program.
For example, you might have a mixture of written material, videos, and hands-on time for each learner. Then, everyone has an opportunity to pick up and digest the content, regardless of how they like to learn. That kind of variation also prevents boredom, keeping people engaged.
It's useful to ask workers for specific feedback about the educational approach. What do they wish you would have done differently? Which aspects did they appreciate most? What features did they deem most helpful for their learning and comprehension? Getting their thoughts will enable you to adjust the program when you reskill manufacturing workers in the future.
Utilize Local Workforce Education Resources
It's not always possible to rely on internal resources to get Industry 4.0 training done. A better option is to determine which parts an external provider might have the resources to handle more competently than an in-house team. Then, you're less likely to feel stretched thin and frazzled.
That's a practice that even major, globally recognized companies use. In one example, GE Appliances opened a multimillion-dollar refrigeration plant in Alabama. Some of the Industry 4.0 technologies there included more than 50 robots for heavy lifting tasks, plus 3D scanning and rapid prototyping equipment.
The reskilling effort involved relying on a local training supplier, plus giving the workers time for on-site education. Consider that some companies in your area may already have plenty of experience helping individuals keep pace with operational updates.
If so, the representatives can use their expertise to offer advice about your training program. They might suggest appropriate timeframes or the maximum number of people learning Industry 4.0 skills at any given time. That second point is particularly worth remembering in the manufacturing sector. It would likely severely disrupt the workflow to have dozens of workers off the factory floor, completing training modules at the same time.
Industry 4.0 Skills Make the Workforce Stronger
Continuing education is an important aspect that makes your workers ready to respond to progress in their industry. Applying these tips and others that specifically relate to your needs will help you create and maintain a corporate training program that benefits your workers and the company at large.