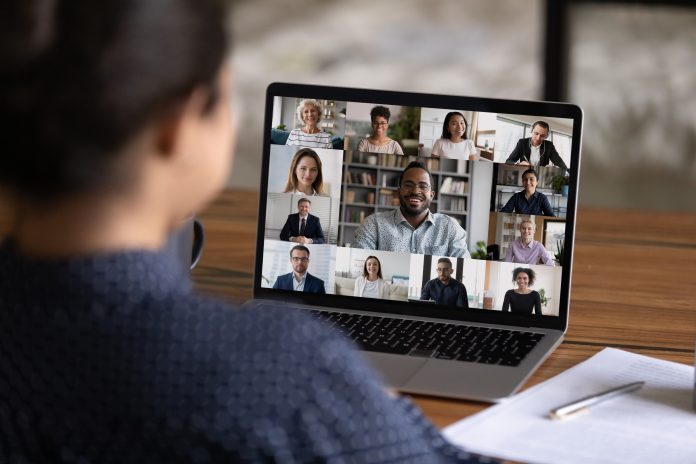 You know that diversity, equity, and inclusion (DEI) have the potential to bring your organizational performance to the next level, but your progress in this area may be slower than you'd like. Fortunately, advances in hiring technology are opening up new talent markets, making your pool of candidates truly global. However, you need more than mere access to diverse talent to close your gaps and capitalize on the benefits of DEI. You need to integrate DEI principles into your strategy, processes, and systems for hiring and onboarding your talent.
To Maximize Talent Results, Make DEI a Priority
Whether your primary focus is talent acquisition, learning, and development, training, or just plain old HR, your end goal should always be to build a high-performing workforce and, by extension, grow your business' bottom line. Research consistently demonstrates that high-performing organizations are also more likely to score higher on DEI indicators such as diversity in leadership or diversity at the team level.
But while the data confirm the benefits of DEI in the workplace, progress is slow. Here's why that trend may be changing soon.
Global Hiring Platforms at Scale
One of the primary reasons organizations continue to struggle with diversity is that their candidate pools are limited to the specific geographies and institutions they traditionally recruit from. However, as employers are increasingly eager to find great talent wherever it comes from, our technological ability to access it is finally catching up. Rather than working with a loose collection of niche hiring platforms, organizations now have the ability to scour the globe for qualified, diverse candidates who will strengthen their workforce for the long haul.
An important consideration for organizations looking to leverage global hiring tech is to make sure you and your partners are able to vet what potentially will be a flood of candidates. While automation and artificial intelligence (AI) will be an essential part of the solution to the challenge of screening a high volume of resumes, it is not sufficient to be the solution on its own. Make sure you have access to the expertise and wisdom of talent acquisition professionals capable of identifying globally diverse, high-quality candidates. Incorporating the human element into the screening process means that the ability to appreciate nuance and use judgment will still play an important role in hiring and prevent qualified but nontraditional candidates from being eliminated too early in the hiring process.
To get the biggest bang for your buck with these technologies, it's important to make sure your processes for hiring, onboarding, and developing these candidates are designed to be as inclusive and equitable as possible.
Look for DEI-Focused Tech Partners
Before you get into bed with that new talent acquisition tech firm, you probably should ask yourself a few questions: Is their technology going to help us achieve our DEI goals in a sustainable way? Is their technology going to land our organization in court one day? Don't neglect difficult conversations of this nature when choosing your tech partners.
Standardize Your Interview Process
Unstructured interviews, where the interviewer lets the conversation unfold naturally and in an improvised manner, maybe good for building a rapport with a candidate, but they are a poor method of predicting someone's performance on the job. As much as possible, organizations should consider developing structured interview questions where every candidate is asked the same series of questions every time. Not only does it level the playing field, it paints a more accurate picture of how well a candidate may perform on the job. This practice is essential to de-biasing your hiring process and improving the quality of hires.
Onboard with Inclusion in Mind
Onboarding is an underrated and underappreciated part of the talent journey. It represents an opportunity to help new hires acclimate to your company culture, but it's also a process where HR, L&D, and hiring managers frequently drop the ball for new hires. Successful inclusive onboarding programs go beyond the foundational needs of new hires (e.g., equipment, benefits enrollment, introductions to the team, etc.). Inclusive organizations make sure to speak early and often about their commitment to DEI. They provide context and give space for new employees to settle in.
They also provide support where needed to make their new hires feel at home no matter their background. For example, your organization might want to pair a new hire with an onboarding mentor who shares a similar background and is able to understand them better, anticipating their needs and concerns in a way others would not. Wherever possible, find ways to embed DEI principles into your onboarding process.
Showcase DEI-focused Programs Early On
Don't wait around to get new hires involved in employee resource groups (ERGs) or mentorship programs designed to make the organization more inclusive—get them signed up on day one if you can. The sooner your people know they are respected and supported no matter who they are, the better.
New hiring technologies will make it possible for DEI-minded organizations like yours to capitalize on a truly global talent marketplace. Not only will you have an easier time closing your most pressing talent gaps, but you also can strengthen your workforce by diversifying it. To make sustainable progress against these goals, however, a commitment to removing bias from your talent journey and replacing it with practices grounded in inclusivity and equity is essential.