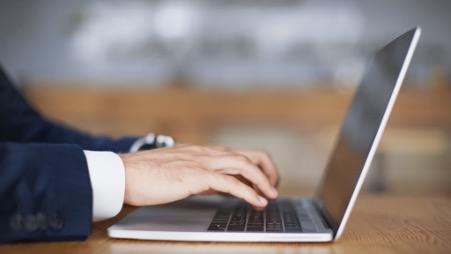 Hosting a company-wide training event can be challenging, mainly when your employees are located in different cities, countries, and regions. However, the pandemic has taught us that teams can do work, business, meetings, and training virtually, and achieve similar results as in-person experiences.
However, since virtual cannot entirely replace the in-person experience, physical events can now be planned and expanded to accommodate those who may prefer to join virtually. Gathering hundreds or even thousands of employees for a training program may not be advisable due to health and safety concerns. Still, you can have a hybrid event format where you host some in-person and others virtually.
However, the real challenge is engaging your online attendees so that the training can have as much impact on them as their colleagues attending in-person. This article explores ways you can host an organic hybrid training event and engage both audiences effectively. We'll cover the following specifics:
Let's dive in to learn more!
Carefully Select Topics and Speakers
The first step towards engaging your hybrid audiences is in planning an exciting training program. Beyond just a mandatory requirement, employees should view training as a tool that will help them grow professionally, improve on their work delivery, and expand on their knowledge and skillset in their position. Consider the following ideas when planning your event sessions:
Identify knowledge gaps
Plan the training around knowledge gaps or equip staff with in-demand skills required to make them more productive. You will get the audience's attention when you create learning sessions that directly help employees better deliver on their jobs.
Bring on engaging speakers
Speakers can be drawn from your internal team, or you can hire other experts. However, such speakers should be engaging and captivate the attention of both in-person and online attendees. Therefore, ask about their speaking experience in both live and virtual events.
Work with Experienced Teams
Creating a stellar hybrid training event experience will require partnering with diverse teams to get their inputs and expertise. Therefore look both within and outside your organization for teams to collaborate with to make your event memorable. Here are some areas where you might need such collaboration.
Communications and Follow-up
You need to create excitement about your upcoming training event. You can work with your marketing team to create event-themed email communications to keep the momentum high towards the event. They can assist with post-event follow-up communications as well.
Event Creatives
Find a team with design experience in event creatives to create your event theme, logo, and color scheme for your event. If you don't have a team in-house that can handle this task, you can hire an experienced outside team. This also applies to signages that will be used on-site and online as well.
Content Design
Work towards creating quality content and immersive experiences that will make your event memorable. Therefore, collaborate with subject matter experts to help you plan adaptive content that will make more of an impact on attendees.
Event Technology
Partner with an experienced virtual and hybrid event technology company that will help you sync both live and in-person audiences in one organic event environment. Important technology includes interactive live streaming, networking, mobile event app agendas, audiovisuals, hybrid breakout rooms, and more.
Entertainment
Don't forget that entertainment livens up an event experience. Ensure you are collaborating with partners that will help integrate fun into the training experience. That may involve live music, a magic show, learning games, and other fun activities.
Use Breakout Groups to Boost Engagement
Increase the impact of your training event by grouping attendees into breakout groups for mutual learning, interaction, and problem-solving. Create groups comprising both online and offline attendees and assign a moderator, ideally someone onsite, to each group to steer the discussions.
The group may be composed of employees in similar departments to discuss issues that are peculiar to their work. The breakout groups can also be workgroups set up to allow attendees to apply the lessons they have learned in the general sessions to create a solution or ideate for the organization.
This is why you need AV-compliant breakout rooms onsite. The setup will be such that those in a breakout room onsite can see and hear those in the same breakout room online and vice-versa. That means the tech set up in the rooms will need to integrate with the virtual event platform and app effectively.
Track Engagement in Your Training Event
One of the advantages of using event tech software is the ease of measuring an event's success and impact. Therefore, track how attendees use your platform during the event. Here are some essential metrics to track:
Session attendance
Interactions (messages, video calls, reactions)
Responses on polls
Number of questions asked during Q&A
Session check-in and check-out
Post-event feedback (from received testimonials and surveys sent to attendees)
Number of topics and discussions on the public forum
Your provider usually releases these stats after the event. However, you might also be able to view them live through your admin dashboard while the event is ongoing. When you have retrieved the data, note the takeaways from your training event and use the information to plan a better hybrid experience for your employees at another time.
Hybrid events are usually more technical to plan than entirely virtual or in-person events. Therefore, you might require the services of a planner with hybrid event experience to help you pull it off.