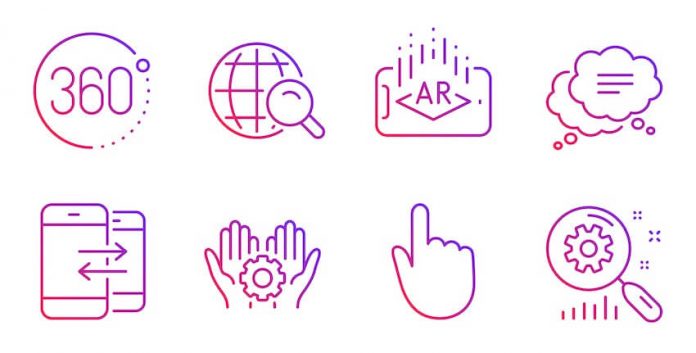 Concerns that AI (artificial intelligence) ultimately will replace human workers make great headlines. The perception that the rise of chatbots will replace human agents in contact centers likewise makes for great marketing copy, but it is far from reality. A research report from analyst firm Forrester states: "Service delivered by human agents (not robots) is what drives positive customer outcomes. The pendulum is finally swinging back from hyper-automation to human-led conversation."
Let's look at how AI is being used to transform how contact centers train agents and the broader benefits of AI simulation training.
Low-Risk Training Environment
From astronauts and pilots to first-time drivers, simulation learning provides a safe, low-risk training environment to prepare humans for success before facing real-life scenarios. One of the fastest AI-based training approaches for contact centers is AI Conversation Simulation. Used for customer-facing teams, it prepares confident, top-performing agents to deliver superior customer experiences the first time they interact with a live customer.
With automation and chatbots leaving agents with the toughest problems to solve, the agent's job is only getting tougher. One of the best ways for agents to learn how to solve complex customer problems is through AI-powered conversation simulation.
AI Conversation Simulation provides hyper-realistic, immersive and active learning experiences preparing agents to deliver superior empathetic customer experiences and performance starting with their first live call. Here's how it works.
Develop high-impact call and chat simulations. Training leaders identify the high-impact call and chat scenarios that agents face with live customers and provide the best and required practices to train their AI Conversation Simulation. AI Conversation Simulation uses NLP (Natural Language Processing) and NLU (Natural Language Understanding) technology, allowing new hires and tenured agents to master the best and required practices using their own words without any scripting.
Listen to what great sounds like. Agents listen to the best and required practices in action before they engage with their AI Conversation Simulation.
Engage with AI Conversation Simulation. After listening to what great sounds like, agents engage with their AI Conversation Simulation on high-impact voice and chat scenarios they will face with live customers.
Master topics. Agents master high-impact topics with their AI Conversation Simulation through immersive, active learning. When agents don't use the best and required practices, their AI Conversation Simulation will interrupt the agent, provide real-time feedback, and ask the agent to try again. This allows the agent to learn from practicing, making mistakes, receiving feedback, and building confidence with guidance and support.
Human coaching with AI Conversation Simulation. Agents can share their best session with training managers, who can listen to and human coach the session by approving or not approving the simulation, assigning a rating, and providing written feedback.
Live call certification. Training managers use their simulation scorecard and immersion call listening to certify agents who have mastered high-impact topics and best practices and are ready to interact with live customers as confident top-performing agents.
Benefits of AI Simulation
Let's look at how AI simulation improves training on a broader level:
Easy to build: AI simulation is agile to build, no matter the training scenario. Training managers can develop dozens of hyper-realistic immersive simulations within weeks and modify existing simulations within minutes.
Simple to deploy: AI simulation requires no personal or account information and no IT integration to pilot or deploy. The only IT requirements are a browser and headset. Call center agents can interact with their personal unbiased AI Conversation Simulation platform in private from their home or office anywhere in the world.
Removes stress and intimidation: AI simulation eliminates the pressure and fear of making mistakes or human judgment. If a learner makes a mistake, their AI simulation provides real-time feedback and asks the learner to try again until they complete the simulation correctly. After completing the simulation correctly, the learner can share their best session with their trainer or coach for human feedback.
Solves customer problems with empathy: Human-centered AI simulation helps agents master soft skills, such as acknowledging the customer's situation with empathy, removing the customer's isolation with care, and solving the customer's problem confidently. When agents don't use empathy, their AI simulation will pause the session, provide real-time agent feedback suggesting soft skills and empathetic best practices, and ask the agent to try again. This active learning process is repeated until critical soft skills, and best practices, are mastered.
Builds confidence: AI simulation allows learners to remove their anxiety and approach their first call or chat with confidence, knowing they have mastered the critical skills necessary to succeed. Agents who master the best methods perform better, are more satisfied with their job, and stay longer, improving agent retention.
Immersive, Active Learning
AI Conversation Simulation is one of the emerging AI training approaches designed to improve human performance. It allows customer-facing employees to master high-impact topics and best methods through immersive, active learning quickly and at scale. Like AI Conversation Simulation, new training approaches using AI will continue to evolve, making hands-on active learning efficient, scalable, and immersive—helping learners rapidly prepare for and adapt to ever-changing customer needs.