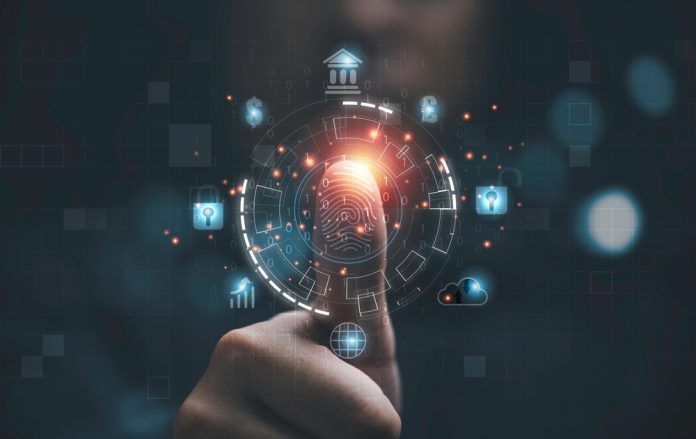 Quiet quitting. The Great Resignation. Remote work and hybrid work. Returning to the office. Dealing with cabin fever. Dealing with the daily commute. Ever since the global pandemic upended the workplace three years ago, a whole host of new stressors have been added to employees' lives. Many of these changes have been brewing for years, with technological growth and increased connectivity leading to workplace creep.
Even before remote work became commonplace, the edges of the work and home had been blurred. The difficulty of separating the two has had a compounding effect. Employees unable to relax and unwind outside of work hours cannot perform as productively when they are back on the clock, and this has led to the feeling of "being on" 24/7.
While a great deal of this turmoil occurred during and in the immediate aftermath of the pandemic, it continued through 2022 and now into 2023. Much has been written about early career workers who experienced layoffs and drastic changes during their first years at work. In those very years when forming inter-office relationships and finding mentorship was of utmost importance, many found workplace interactions reduced to speaking with other tiny squares on a computer screen. However, these changes have impacted more established workers, as well. In fact, last year saw 30 percent of mid-career professional service employees quit their jobs, with majorities reporting they left for reasons related to company culture and in pursuit of a better work-life balance. Additionally, of those with workplace concerns, 94 percent did not feel comfortable sharing that information with leadership.
With stress leading to more than $200 billion in medical costs each year, to say nothing of the cost of lost worker productivity, we must find a way to tackle this problem. Past remedies have not worked, and far too many approaches simply repurpose and repackage those same failed solutions. Inherent to understanding why employees are increasingly unsatisfied at work, continuing to quit, or actively seeking other employment at such high levels, we must get to the root of the why. Finding that answer is what led me to launch Pulse, a way of using your wearable technology (AppleWatch, FitBit, OuraRing, Pixel Watch, etc.) to track and understand your stress by the hour and thematically and more importantly, provide the steps and confidence to tackle the root issue. Inevitably, it comes down to conversation with yourself and others.
Stressing About Stressing
While stress is the leading cause of workplace dissatisfaction among many workers, too many of us fail to understand the actual causes of our stress. Without understanding the causes, we cannot hope to reduce its impact on our well-being. We hope to improve only by gaining a deeper awareness of our stressors, which is why my team and I started Pulse, to harness the power of the same connectivity often at the root of our stress. Wearable technology can track our biometric response to stress—and our bodies do not lie. You may not remember what made you upset throughout the week, but connecting a smartwatch to your phone does that for you—and more. Using GPS data and information from your calendar, Pulse combines this all to give you an hour-by-hour score, with which you can pinpoint when and where you are most stressed.
Such information can be used to help employees in a wide variety of ways. First, it gives individuals insight into their own stress. This increased awareness is an essential first step to reducing stress. We connect them with an in-app proprietary algorithm that advises them on steps to reduce causes of stress while also connecting them with further steps to increase that understanding. We provide personalized coaching sessions; our partners have been so satisfied with the results some are bringing on their own in-house coaches.
Second, the data helps employers work to minimize workplace stress more actively. Our app provides anonymized data to managers, enabling them to see a stress score from a department-wide to a company-wide level. In the past, this has led to astounding results. For example, a global consulting company using our app realized one department had a higher stress level than others. After a single coaching session with the manager, workplace stress dropped 34 percent. This was a well-liked manager, and even the employees did not realize that an at-times abrasive management style contributed to increased stress. The insights give an accurate picture of workplace culture issues and where and how to focus to improve.
According to global research and development professionals, resilience and adaptability are the top skills needed in today's workforce and are also a top priority for C-suite-level initiatives. Too often, however, pathways to improvement are seen through a cost-and-benefit lens with regard to employee benefits rather than as strategic business drivers. Failure to understand stress and failure to work with employees to help them mitigate and minimize that stress represents a lost opportunity for growing employees in a way that drives the growth of the business.
The Grass Is Greener Where You Grow It
Understanding employee well-being as it pertains to increasing resilience and adaptability also can drive business results. This is what we have done with Pulse. By increasing awareness at the employee and employer levels, great strides can be made toward increasing workplace cohesiveness and worker productivity. As with the example of the manager above, those involved may not be aware they are stressed. Also, even when employees are aware of problems, they may not feel comfortable bringing them to the attention of leadership. The Pulse stress score allows all to become more aware of problems that exist in the workplace and address them before it leads workers to find other employment. In fact, of those who quit their jobs during the Great Resignation, 80 percent came to regret their decision. For many of them, a new job meant the same old problems. Rather than quit in hopes that the grass is greener on the other side, a deeper understanding of your stress makes you better able to be happier and more productive in any workplace.
Importantly, the Pulse app overcomes many of the obstacles encountered by previous efforts to reduce workplace burnout. Top-down approaches fail on several counts, from their reliance on over-stressed management to the aforementioned inability to truly understand the root causes of stress. Bottom-up approaches again rely too much on stressed employees, and those most stressed are often the least likely to feel comfortable exploring and expressing their sentiments with management. By combining both of these approaches and utilizing biometric data to give all involved hard data to work with, the Pulse app can help all of us better understand our stress, enabling us to be better at work and at home.