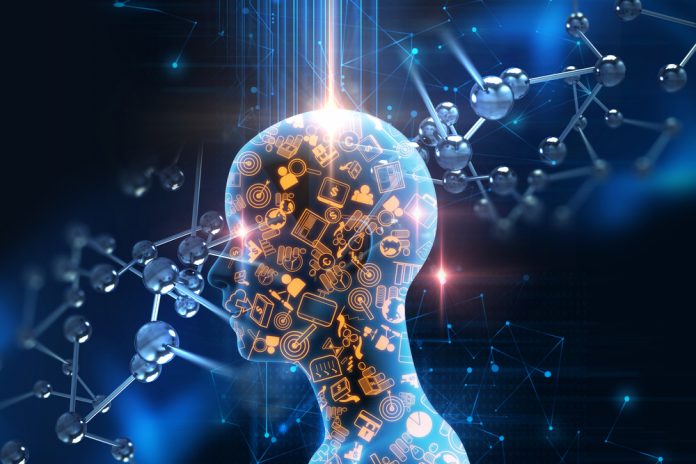 As businesses adapt to the pandemic and shift to new norms, risk mitigation strategies have become as normal and ubiquitous as having a fire escape in the office. Smarter, AI-driven learning and development initiatives will help mitigate risk in our rapidly evolving world.
According to Statista, risk management experts state that the 2021 pandemic outbreak was a more significant business risk to small companies than it was to mid-sized or larger companies.
Despite the difference in overall risk, all businesses and people suffered under the pandemic; how different-sized companies were impacted varied: Business interruption, including supply chain disruption, was the greatest threat to companies with annual revenues of over £180 million. Meanwhile, the pandemic outbreak was the biggest threat to companies that generated revenues below £180 million.
​​Anna Lloyd, Director of Product at leading online learning provider, Learning Pool, says every organization needs to undertake compliance management in some shape or form.
"Based on customer needs, the Insights product at Learning Pool has an entire compliance management dashboard. We did research with customers about what they wanted, and compliance management was top of their list," Anna says. "We understand that organizations are different, and the ability to set and manage their own risk parameters pro-actively — with alerts in place — is a real benefit."
Despite the need to be agile, efficient, and transparent in managing risk, alarmingly, some corporations are still using spreadsheets instead of robust learning management systems.
Minimizing risk by 'infusing' AI
When organizations infuse AI and data analytics into their risk management solutions, they unlock many advantages. These include centralized reports, faster access to data, and a direct connection to their database.
Anna says compliance training has become more competent over recent years with the proliferation of data analytics, enabling organizations to streamline and manage their compliance training faster and at scale.
According to Anna, Learning Pool's recent partnership with Sisense was instrumental in helping add 'Insights' to its portfolio. This partnership enables Learning Pool to create AI-powered, expertly-designed dashboards explicitly built for learning data analysis.
"By presenting accessible, adaptable, and actionable visualizations grouped as meaningful dashboards, Insights provides clients with actionable guidance about the past, current, and potential future performance of their learning ecosystem and learners," Anna says.
"With Learning Pool, powered by Sisense, our customers expect more than just tracking training deliverables; Anna continues, "They want precise systems that can manage compliance training smartly and diagnose issues."
Anna explains that using artificial intelligence for compliance management can also create greater visibility.
"With AI and BI, you can get more granular data and easily identify where there are efficiencies in staff training. You don't want staff to spend loads of time training; you want them to spend time working. So you need to ensure training is effective, has the right outcome, and can easily be embedded into staff workflow."
"Better efficiency, better granular data, better ability to predict risk levels, and be automatically alerted when you fall outside in particular thresholds — this is what BI and AI can achieve for compliance training. Sisense can predict and analyze, offering potential explanations for data anomalies and changes." Anna adds.
A consistent approach to professional development
A good example of minimizing risk through AI-enabled learning and development is that adopted by one of Learning Pool's customers, a multi-academy Trust of schools in the UK. The Trust needed a consistent approach to professional development across a  geographically-dispersed workforce.
The only way to achieve this goal was by equipping staff across the Trust with the right knowledge and skills.
Using Learning Pool's LMS to provide a scalable professional development platform, the Trust can offer the same induction program for staff in all academies. Providing a common platform helps the Trust track compliance in safeguarding and health & safety.
The Trust can also use Adapt Builder to create its own e-learning, enabling it to respond quickly to the changing needs of staff and stakeholders in the trust's academies.
The full service offered by Learning Pool means that the Trust has a partner to work with, developing solutions to new issues and learning from other customers' experiences in delivering effective online professional development.
Compliance frameworks delivered at scale
Another great example is a large reinsurer Learning Pool partner, which works in a data-intensive market with a strong need to safeguard its people, organization, and customers from the risks inherent in a digital economy.
They created a Digital Governance Framework (DGF) for compliance training as a risk mitigation strategy. The DGF ensures adherence to all relevant compliance and governance topics related to digital services and provides staff with simple risk identification and mitigation process.
The challenge for the reinsurer was to effectively communicate this framework to its workforce and advise staff on how and when they should apply it. They wanted to create lively e-learning modules to reinforce the message and leave a lasting impression.
Learning Pool designed and developed an online interactive learning experience to deliver the key messages around the DGF and its application to real-life scenarios to achieve these goals.
Learning Pool developed an animation to promote the framework and various novel interactions, knowledge checks, scenarios, and visuals that communicated the key messages in a unique and engaging format. These supporting campaign materials reinforced the key messages informally and made the learner feel like it was an exchange rather than a lecture.
The e-learning was well received by the reinsurer and 500 members of staff have viewed the material to date, which is exceptional for a non-mandatory piece of learning. The reinsurer now plans to roll out the DGF course within the IT division as mandatory training.