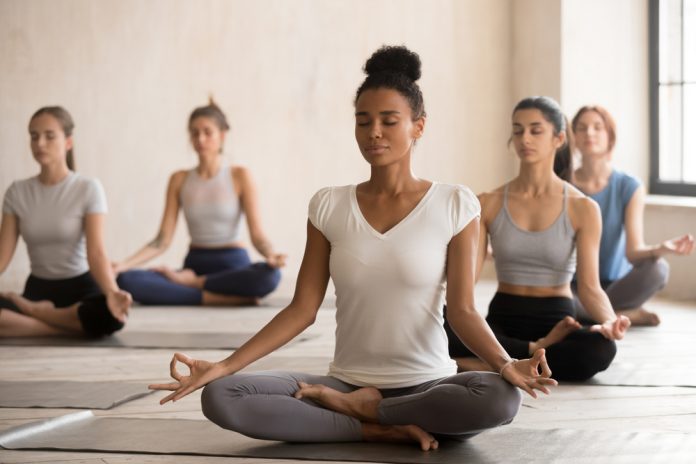 Wellbeing isn't one size fits all – it's very likely there will be a range of different wants and needs within your business based on career stage, job role, industry, profession, personal circumstances and life factors, amongst many other factors. Meeting a variety of needs, within budget and having a meaningful impact is a challenge many businesses face. But the return on investment can be transformational, leading to a healthy and happy workplace culture where employees are motivated, engaged and performing at their peak. So how can you go about catering for the diverse needs of your workforce, so there is something for everyone?
Vision: Start with the end in mind
If you fast-forwarded 12 months, what does a successful, diverse wellbeing provision look like? What would you see your employees doing? How would they feel? What would they be saying? Use these discussion prompts within your teams – whether your HR team, Senior Leadership Team or Wellbeing Committee so that everyone is clear from the outset on what the business is trying to achieve and can visualise the outcomes.
Have a roadmap
Assess where you are now and where you want to be in the future (your vision). Having an initial clear plan of the direction you want to take with your wellbeing strategy will lay the foundations for improvement. Creating a diverse wellbeing strategy for the entire company can feel like a dauntingly mammoth task, so this initial roadmap will allow you to break it down into actionable steps, set achievable goals and create accountability for implementation.
Understand the challenges before jumping to provide solutions
Take the time to actively listen to and truly understand the wants and needs of your employees through a blend of qualitative and quantitative research. You might want to start with a wellbeing survey (or review existing results), before drawing out the key themes and exploring them in more depth with focus groups and discussions. Encourage employee-led ideas, enabling your workforce to be part of the solutions and therefore driving advocacy.
Mind the gap
Consult with your Senior Leadership Team and play back the research. A recent Gallop Research studydemonstrated the huge gap across a breadth of organisations in what leaders thought about wellbeing within the business vs. employees. Bridging this gap through listening and understanding is vital before embarking on implementation.
Consider the quadrants of wellbeing
These wellbeing quadrants to consider are physical, mental, chemical (e.g. nutrition, sleep) and financial. Go back to your key research themes and map out where your employees' challenges sit within these quadrants. What do you notice the most? Is there overlap? You must be mindful that challenges within each quadrant will show up in different ways between employees, so having an open mind is vital.
Ensure representation from individuals across a breadth of backgrounds
Seek out a variety of voices for feedback and/or to be part of your wellbeing committee. You may have to approach staff directly to get their involvement, or join up with other committees to bring people on-board. The more inclusive the representation of voices, the more effective your strategy will be to cater to diverse workplace wellbeing needs.
When designing your well-being program, consider the accessibility
Digital and in-the-room experiences often fail to do both well. With the rise of hybrid and remote working, businesses must take into account the varying effectiveness of wellbeing incentives for both in-office and working-from-home employees when developing an accessible strategy. In our experience, organisations have more success when keeping the two offerings separate – just make sure there are equal opportunities for all to be involved.
International involvement
If you are a global organistaion or have hubs in different regions, ensure that there are representatives for wellbeing in each location. There are likely to be varying wants and needs, and for activities to land well with different audiences, meaning input is key. Aside from logistics and timezones, there will be cultural differences in attitude and approach – so listening before implementing is vital!
Test and learn
Implement wellbeing activities as proto-types, and be open to receiving feedback to refine if needed. Take these trials as a learning opportunity to have a better understanding of your employees' wants and needs. Making your wellbeing strategy a collaborative effort across the whole business will naturally breed a healthier and happier culture, as it demonstrates to staff that you are actively looking to implement and achieve inclusive and humanized wellbeing support, instead of taking a blanket approach.
Measure the results
And if something's not working, find out why before pulling the plug. It could be the suitable well-being activity but at the wrong time or not accessible for some. Again, this will vary if you are a global organization, so measuring what incentives and activities seem to work across the board and what elements may need tweaking to accommodate changing needs between different teams is essential for creating a comprehensively effective well-being strategy.
Finally, remember to continuously review the changing needs of your workforce and refresh your well-being program accordingly. The natural cycle of a business means there will be new employees joining the fold, with different well-being needs that need to be catered to. Continual investment of time and effort in developing a diverse well-being strategy is vital for reducing staff turnover and cultivating a loyal workforce – maintaining employee satisfaction, engagement, productivity, and ultimately, business success.