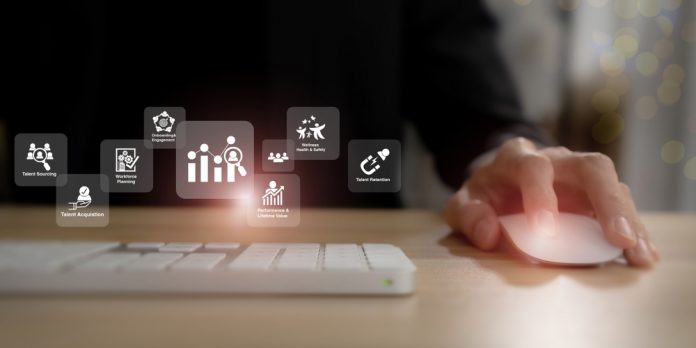 As concerns about the global economy grow and high-profile tech companies start layoffs unimaginable a year ago, the once insatiable appetite for Information Technology talent appears to have finally peaked. Even for those companies that aren't undergoing or anticipating layoffs, such economic uncertainty often leads to hiring freezes as a preventative measure against a steep and prolonged downturn. The website Layoffs.fyi tracks the tech industry and reports that nearly 122,000 tech workers have lost their jobs thus far in 2022 across almost 800 companies.
Three Primary Channels of Talent Acquisition
Many organizations, long-focused on hiring as many technical resources as possible, are rebalancing their focus across the three primary channels of talent acquisition:
Build—hire employees to meet workforce demand
Buy—engage non-employee contractors to avoid separation costs and provide virtually unlimited flexibility to rapidly scale up or down, and
Develop—improve and augment the depth and breadth of skills within the existing workforce
No organization can afford to have its workforce competency stagnate under any economic conditions. In most industries, remaining in place means losing ground. Without an influx of new hires infusing the latest and most impactful skillsets into an organization, talent, and training functions must develop new competencies from within. Data from Training Magazine's 2022 Training Industry Report suggests that many are doing just that. US training expenditures surpassed the $100 billion mark for the first time.
Although often used interchangeably, Upskilling focuses on helping employees become more knowledgeable and develop new competencies that relate to their current position. Reskilling is about equipping workers to switch lanes and move into new roles within your organization. Although different, they're highly related and share much of the same operational DNA, so I'll refer to them collectively as xSkilling.
Learning & Development initiatives are perceived by many to be synonymous with xSkilling programs, but they're typically less focused and deliberate in their core mission to eliminate organizational skills gaps. L&D often stops at providing employees with online training content available on demand within a Learning Management System (LMS). Most don't curate a role-specific bundle of skills and subjects to ensure methodical and measured skill acquisition driven specifically by intra-company employee mobility. Such curation and formalization of xSkilling initiatives should be initiated to move resources from one role to another for the mutual benefit of employee career development and closing skills gaps that limit an organization's competitiveness and agility. This could include preparing an employee to take on a more senior role on one's current team or enabling someone to step into a new role within a different department or function after they develop the required competencies. Even if there's no short-term role shift anticipated for most active employees, skills-centric organizations use such initiatives to ensure employees are increasingly more effective at their existing job by continuously augmenting their skillset.
The other area where L&D and even formalized xSkilling programs often fall short is the lack of comprehensive testing of new skills proficiency through comprehensive skills assessments. It's one thing to take a class to learn a new skill and hope for the best, but it's critical to ensure that participants demonstrate comprehension, retention, and practical application of the learnings focused on pragmatic day-in-the-life scenarios within your company.
Skip or take shortcuts with competency testing, and you will surely find floundering employees overwhelmed in their new roles, unhappy managers, and potentially fleeing customers.
Additionally, with a large workforce still working from home, at least part-time, the assessment framework must ensure that employees work independently on the test without help from other people, websites, or any other source. Tests should have automated proctoring that flags any indication of cheating, similar to those used by educational institutions and by companies screening employee and contractor candidates. Trust, but verify.
The final component of a successful xSkilling initiative is the use of badges and certifications that serve the dual purpose of employee motivation through gamification and tracking and querying the progress of skills development across teams and geographies. A searchable repository of the courses completed, test scores, and badges and certifications obtained by employees clarifies the most viable employees to move into new roles to fill skills gaps. It also allows you to measure gaps and gluts of skills in the aggregate across the organization to enable iterative rebalancing of the course material.
It would be unthinkable for an educational institution to assume that all students sufficiently understood and retained coursework at the end of a quarter or semester and forego testing. It's equally unthinkable for organizations with xSkilling initiatives to overlook formal and comprehensive testing of their employees after completing a training course, particularly when failure could have a material impact on their career trajectory and the organization's competitiveness.