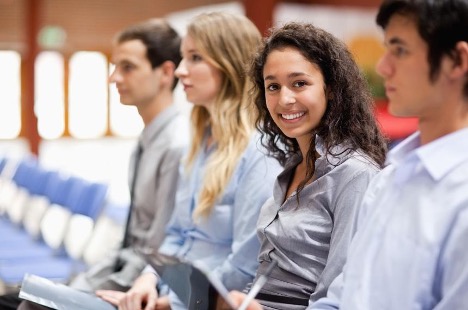 Each of the two questions noted above might be the right question—it depends on the state of your company's culture. If your company culture is exactly where everybody wants it to be, then hiring for "cultural fit" is the correct answer. If there are significant concerns, hiring for "cultural add" might be the better solution.
The critical question is: "What is the state of the company?" And one level deeper: "What is the state of that team/department/group?" It is a significant leadership question that needs thorough thinking and discussions before committing to the appropriate strategy.
Companies with a Corporate Soul Do Have a Characteristic Culture
Since many firms are struggling to find clarity in this area, I created a framework to help leaders work through the relevant places and establish whether their firm is doing great—or not. It is called the Soul System. The term, shared purpose, is at the heart of the Soul System. And sharing is the important term for the other two components of that methodology: the shared understanding and the shared behaviors. The first defines the company's strategic direction (vision, mission, values, and spirit), and the second is the desired way the company needs to act with all stakeholders. If these three are in "sync," you can feel the corporate soul in that firm.
The behaviors are the litmus test for any organization:
Who gets hired?
Who gets promoted?
Who receives which training offers?
Which activities are being rewarded?
If they follow the desired approach, these behaviors drive the corporate soul. "This is the way we do things around here" is what you typically hear when you ask why certain things are done the way they are done. But sometimes, things are not being done in the way the company's management believes they should be done to make the company stronger. It is that moment when a behavioral assessment comes into play.
The Soul Index—A Performance Ranking for Corporate Culture
While Adobe is leading the 2021 Soul Index, it is helpful to look at the following two companies that follow it: #2 Salesforce and #3 Microsoft
Marc Benioff has been the Salesforce CEO since 2001, while Satya Nadella took over as CEO of Microsoft in 2014. Benioff has built the company on the basis of philanthropic cultural norms, which have been the north star for the company since the early days. Nadella had to course-correct big time when he took over. While his predecessor, Steve Ballmer, was the role model for competitiveness, Nadella changed the direction toward continuous learning. It was no longer a "Prove Yourself" approach but instead became an "Improve Yourself" philosophy that has been an excellent trigger for the growth of the business and its reputation.
Today, both have in common the fact that they prioritize culture and are probably the two most overt companies about it. They have a values-based performance culture in common —and to that extent, hiring soul makers is paramount. It is critical that everybody on the team understands the company's shared purpose and strategic imperatives (vision, mission, values, and spirit) and buys wholeheartedly into them. That includes the work ethics at play and the way leadership decisions are being made and received by staff.
Catching Two Birds with One Stone
Building a corporate soul is an ongoing thing—you are never done. Culture needs focus and dedication—yet when you compare it to other resources, it comes nearly for free if you do it right from the start. It becomes expensive when you lose track and have to course- correct—but if you have a clear purpose and a clear understanding and behaviors that are in line with that thinking, it emerges naturally.
But since you can never be sure that it remains that way, you always need to bring it back to everybody's attention. In my roles as COO and CEO at Spark44, a 1,200-person joint venture for global marketing communications, that was one aspect I always considered key to our success. While we had a strong culture, I used every opportunity to reinforce it. When we planned our annual training programs, they always had two components: skill-based training (the official reason for it) and exposure to our desired culture. As we felt the need to increase the knowledge level of digital marketing inside the organization, one of our leaders mentored a program called "The Spark44 Accelerators." It used the façade of digital knowledge to strengthen inter-cultural connections.
This course would group colleagues worldwide in "tribes" of six to seven people, mostly people who would have never talked to each other, and have them learn, think, and work together. So you have a group of people the company sends to take a course, and six months later, they are implementing their version of the course internally on a global scale. Not at a department or office level, but on a worldwide scale! It did wonders—not only to increase knowledge but to boost the cultural connection all participants had. The program not only taught colleagues new tools and techniques, it helped connect colleagues, reinforcing the unique Spark44 culture.