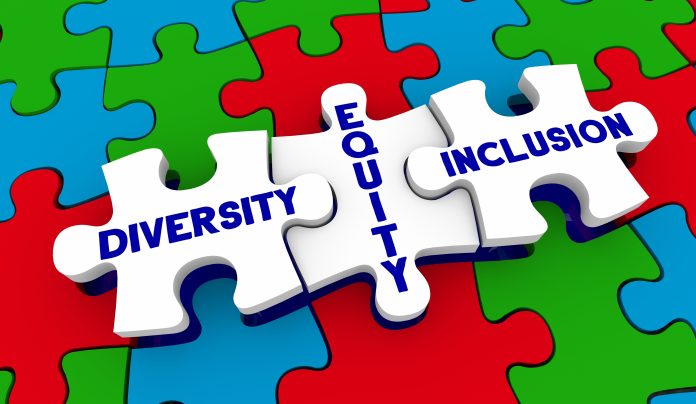 In recent years, many organizations across the globe have made an effort to support and embrace neurodivergent employees. However, both neurodivergent and neurotypical employees believe there is more that can – and should – be done. In recent research conducted by Texthelp, we asked neurodivergent individuals about their experience of neurodiversity inclusion at work. We also asked neurotypical individuals about their perceptions of neuro-inclusion in the workplace. The results revealed that 64 percent of neurodivergent respondents believe their organization could be doing more to support neurodiversity. Fifty-two percent of neurotypical respondents felt the same.
In the past, unfortunately, many employers mistook neurological differences, such as Autism and Dyslexia, as a sign of low intelligence, carelessness, or lack of ability. Today, most organizations now understand that this isn't the case. However, with a long history of negative misconceptions, we've got a long way to go to reduce the impact of stigma in the world of work. To do this, we must change the narrative and discuss the strengths of different thinking. Unique perspectives and out-of-the-box solutions are just a few advantages that neurodivergent individuals bring to the workplace. We must also ensure that our working environments include different ways of working. Traditional hiring practices, lack of awareness, and non-inclusive working environments are all barriers to the success of neurodivergent individuals.
Five Ways Employers Can Support Neurodivergent Employees
Raise awareness of neurodiversity by educating employees. Advocate for your neurodivergent employees, and help their colleagues to understand that there are different ways of communicating, thinking, and working. Take advantage of the many resources available to help management support neurodivergent team members and hire more inclusively. In our research study, 24 percent of neurodivergent workers said they wanted neurodiversity awareness training to be introduced in their organization. Employers should consider conducting regular awareness training with all employees, especially for those within the HR department. This can help to remove any preconceptions around neurodivergent individuals in the hiring process and beyond. The more we all understand each other and our varying needs, the better we can support everyone.
Ask each employee what you can do to support them. Find out what tools and support your people need to fulfill their potential at work. Asking employees how the organization can provide support eliminates any pressure to disclose their diagnosis, which many are often uncomfortable doing. Providing tools, such as inclusive technology, is also beneficial for all employees because it empowers everyone to work in their own preferred way. Universal access to different tools and support should be an ultimate goal for any workplace.
Keep language simple in workplace communications. Use short, clear, and concise sentences. Clear communication and checking for understanding are important. This can be supported by using a mix of verbal, visual, and written formats. Using simple language is typically more inclusive and inviting for different minds. Employees can feel a part of the company from day one and are more encouraged to share new ideas and be authentic.
Allow flexibility with working hours and working virtually. Due to the COVID-19 pandemic, most companies transitioned to remote work. And over two years later, many companies are still doing so. Both employees and employers have found numerous benefits to working from home. Productivity has risen, and employers can cast a wider talent net. Now, many employees prefer to work from home because it provides more freedom and flexibility in how they work. On the other hand, employers still maintaining their office spaces should consider their employees' varying needs. For example, creating spaces for quiet contemplation can help to minimize distractions and help employees to focus better. Providing more freedom and choice in the workplace environment – whether that is at home or in the office – benefits all employees.
Amplify employee voices with Employee Network Groups (ENGs). ENGs create a community space for neurodivergent staff to share their stories and experiences. They help employees to feel heard and secure in the workplace. They also empower neurodivergent employees to influence positive change alongside your HR and D&I teams. Another way we can amplify employee voices is by celebrating neurodiversity with storytelling. Employers should share the real experiences of neurodivergent people and celebrate their talents.
Organizations that invest in the proper support and tools for their staff see an increase in productivity, morale, and retention. There is growing recognition of the many benefits neurodivergent employees bring to the workplace. Yet, the reality for many neurodivergent individuals is that the workplace can present many challenges. Companies should know the potential gains of hiring a neurodiverse talent pool. And encourage them to make disability inclusion a strategic priority. All employees should be supported with the tools and technologies they need to succeed as a matter of course.