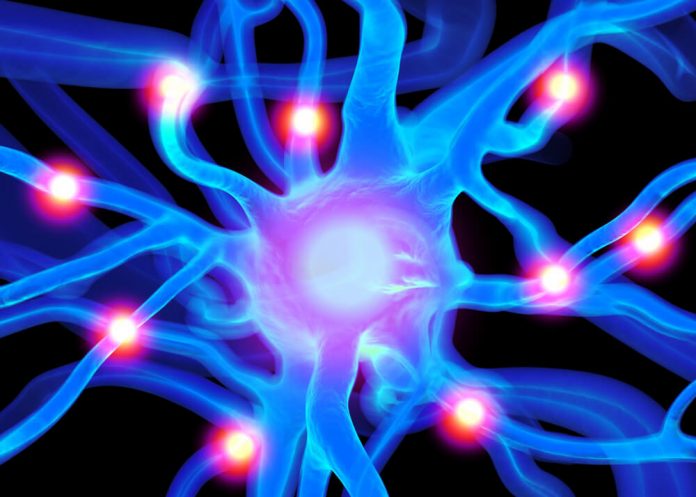 Everyone's talking about employee engagement because employees expect more from their companies in 2022. As work styles have shifted and changed during the pandemic, we have seen corporate leaders and employees alike change the way they define a positive workplace experience. Now, employees want to know that their companies support them beyond a weekly or bi-weekly paycheck. They want to know that their companies care about the present and the future of their careers. Employees want their companies to recognize the ways that work influences their personal lives.
Companies can more easily attract and retain talent when they understand what employees are looking for and then act on that understanding. This requires an alignment in values across the organization, from C-suite leaders to entry-level employees. Of all existing departments, Human Resources (HR) is the most optimally positioned to transform the employee experience by becoming the central nervous system of engagement.
HR departments typically function as the planning center for companies. They are largely responsible for the elements of company leadership that directly affect employees' day-to-day lives: compensation, workplace safety, compliance, and training. But HR can leverage existing strategies and practices and play an even more critical role in the employee engagement process. HR can become the central nervous system for employee engagement by optimizing training, understanding employees' interests, and measuring learning strategies for effectiveness.
Optimize Training with Digital Tools and Transform the Employee Experience
As training is often a critical function of the HR department, it naturally follows that training is the best place to start when reevaluating HR's impact on the employee experience. Training initiatives follow the employee from their first day on the job (onboarding training) through the duration of their career as they reskill and upskill for more challenging roles. This is the most impactful area of employee experience that HR leaders can leverage to reach their employees and improve their job satisfaction.
Leaders should equip their employees with digital tools that make compliance training both an enjoyable and impactful experience. With modern workers operating from various locations—in the office, at home, from a coworking space, or while on the go—it's critical that HR departments guide their company's investment in training tools. HR can optimize training by guiding the investment in a digital learning platform—ideally, a modern learning management system (LMS)—that caters to employees' needs. This platform should have both mobile and desktop functionality, as well as apps that connect to commonly used workplace software. Users should be able to access courses easily and filter through the library to find the information they need.
Additionally, companies should prioritize digital tools that make it easy for HR team members to contact and collaborate with employees. Specifically, this means looking for training technology that offers extensible applications so HR teams can manage training initiatives within the applications they are already using each day.
Investing in training technology should be the first step HR leaders take to transform the employee experience. If HR is the central nervous system of the employee experience, they should be the main decision-makers in the tech evaluation process because they know how to prioritize employees' needs.
Understand Employees' Interests and Encourage Growth
In order for HR to be effective, leaders must craft a forward-thinking plan for employee experiences. This is yet another way in which HR departments can use training to support the employee experience. In order to understand employees' interests, HR can present them with a variety of courses and then analyze which courses employees are choosing. This will reveal employees' interests and can help HR teams determine which types of courses to invest in.
High-level training data—such as the time it takes employees to complete courses or how many employees took a specific course—can provide HR departments with critical information about employee interests. If employees are choosing to take courses on leadership skills or personal development, HR could infer that these employees may want more opportunities to grow in their careers. If employees are not completing available technical upskilling courses, HR might infer that they should bring in a new selection of skills courses that are more pertinent to employees' interests. With insightful data in their hands, HR can determine which courses and delivery methods serve employees with the best training content.
These data points and inferences tie directly to the employee experience. When HR departments understand the needs, concerns, and interests of employees, they are better equipped to provide those employees with the tools and resources they desire to draw from in their professional careers. Even further, when companies promote upskilling and individual employee growth, they are demonstrating their value for each employee and empowering them to explore new places in their careers.
Measure Strategies for Effectiveness and Adapt as Needed
HR should play both a proactive and reactive role in the employee experience. A proactive approach will include creating training strategies for critical topics long before an issue occurs so employees are equipped with the resources that are vital to their success. A reactive approach is just as essential because HR holds the responsibility for identifying when strategies are not working or when they are causing problems for employees and pivoting. The best way HR can approach this reactive role is by actively measuring the employee experience and creating regular reports about the impact of strategies on employees' everyday lives.
Again, training and compliance is a natural starting place where HR leaders can identify and measure core elements that impact the employee experience. With the right training tools in hand, HR can measure how employees are engaging with training content and whether or not compliance resources are effective. This is critical data that, when measured, can have an incredible impact on the employee experience. If compliance training is not effective, employees may feel they are wasting time taking courses, which may result in frustration.
In order for HR to become the central nervous system in the employee experience, leaders must make it a priority to understand the details of employees' experiences. Training is a key element of the employee experience, and understanding how each actual training experience is received is the first step in better serving employees from new hires to multi-year tenured staff. The next step is understanding the results of each training experience. This includes identifying how employees are applying the skills they learned and what new skills they are interested in learning.
HR Leads the Way
HR departments must devote time, effort, and resources to identifying key employee needs and then solving those needs. Training offers a natural first step for leaders who want to support the employee experience with a better strategy. Corporate learning, development, training, and compliance strategies all afford HR teams an opportunity to touch base with the employee frequently. This is how HR will become the central nervous system for the employee experience, and this is how HR can lead in the new era of employee-centric corporate leadership.