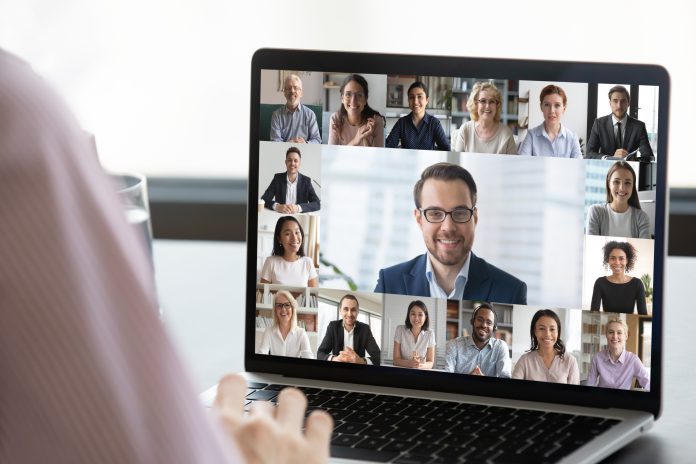 There is no escaping the fact that disruption has already radically transformed the global business landscape. Household names have collapsed and disappeared from view while whole industries have been redrawn, reshaping our own behaviors in ways we never thought possible.
Perhaps you're reading this instead of settling down to watch your favourite Netflix show—if so, of course, thank you. Ten years ago, Netflix was the disruptor, killing off Blockbuster and blazing a trail toward the digital future. Today, Netflix sits in a crowded market of digital streaming services and must constantly evolve to remain successful. Once the disruptor, now potentially the disrupted?
It's all too tempting to think, "That could never happen to us!" But the factors that disrupted those businesses are not unique, nor are they over and done with. What our collective experiences tackling COVID-19 have taught us is that the scale and impact of the threats we failed to take into account can be greater than we ever imagined and can play out in ways we never expected. The harsh reality is that, taking the long view, COVID-19 is just the latest in a string of seismic shifts—realized risks—with the potential to fundamentally change the way societies and economies operate into the future.
Disruption Creates Opportunity
As each disruptive wave reaches the shore, it creates an opportunity for us to "build back better" and, of course, the process of building back from COVID is already underway. But do we really want to build back? We would argue that the "build back" option is closed to us. Instead, we need to build forward better—to design the future we want to live and work in. We alone will not be the arbiters of what "better" looks like—that's bigger than us. Indeed, we are living in the moment that signals the beginning of the end of "profit at all costs" and the transition to a more inclusive and value-led definition of the role of business (In a statement in August 2019, the USA's Business Round Table, consisting of chief executive officers of leading U.S. companies, pushed for a shift in emphasis—away from generating returns for individual shareholders and toward delivering value to the more broadly defined "stakeholder."). So the leadership conversation has changed. Business needs a new game plan—not just a statement of purpose or strategy but a roadmap to future success.
But it's critical that employees have a voice and a say in what that looks like in the context of how we work together in the "new normal." In everything from how to where and when.
Many of you will have engaged with your employees already on their experience of adapting to pandemic ways of working, perhaps through an engagement survey. The downside of the survey approach is that we see only through the lens of individual employees. We can collate the results and draw conclusions, but we will miss the opportunity to synthesize, collaborate, and innovate based on multiple perspectives. That's where the real value sits. It is in the debate that challenges our assumptions, shifts our perspective, and fires our curiosity about what could be.
How to Prepare for Disruption
So to prepare for the crises to come, we must invest in the human systems that make us resilient in the face of change. That means we must think of our organizations as something akin to a murmuration of starlings, held together by constant and effortless communication, allowing us to shift and flex in response to our changing environment. We see the facilitator role as key to that—not just once at a "return to the office" event but as a normal part of the way we engage with employees and teams on an ongoing basis.
How many really strong facilitators does your organization have? By that, we mean people with the ability to design great interactions, the knowledge to anchor the process, and the confidence to provide challenge, to even a senior audience. Few organizations acknowledge the value of the role in day-to-day operations, let alone factoring it into training budgets and programs—a significant missed opportunity.
Looking Ahead
Looking ahead, our disrupted future presents us with an ever-growing range of complex global challenges to which there are no simple or quick solutions. No individual person, team, or organization holds all of the answers, so we must dig deep to find the will and the energy to collaborate at all levels and across all disciplines.
Whether we're employers or employees, we have a clear choice to make. We can hope that what we have in our toolkit is enough, or we can take this opportunity to invest in the capabilities that will enable us to survive and thrive in a disrupted world. The prize is something we see too infrequently—a truly sustainable path to stakeholder and shareholder survival.