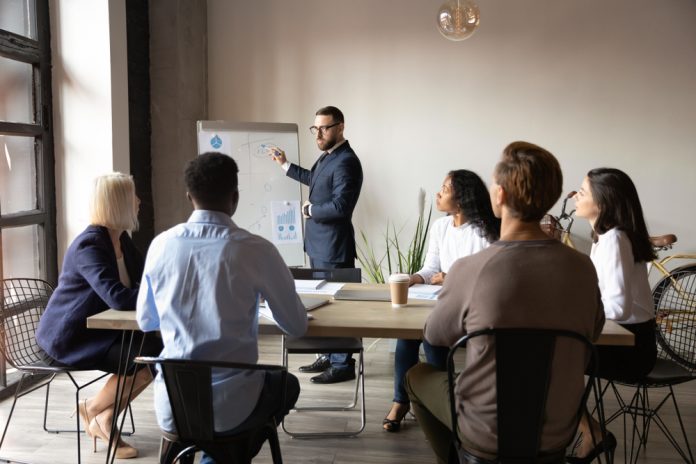 Developing a training program is an important process for most businesses, whether it's for employees, sales empowerment, or compliance.
However, without the right team in place, online training programs often fail due to mismanagement – highlighted in the recent survey by City & Guilds*, with 99 percent of businesses reporting their learning initiatives have failed in the past. It's, therefore, no surprise that more than 9 in 10 companies are planning to increase learning budgets in 2023 – making it even more paramount to ensure your training program is well-planned, well-executed, and delivering!
Most companies need to deliver training but often do not have the time, internal expertise, or resources to do so effectively. We're all pushed for time, and those in charge of training are no different – so what if we told you you could outsource your training needs and still get effective results?
Which elements should be included in training management?
Effective training programs need continual monitoring and management to succeed. The elements should include:
An administrator in charge of all administrative tasks, including defining user roles, creating learner pathways, and building reports
New courses and updates to existing materials
Learner support and guidance
Reporting and monitoring
And if training an external audience, it is also pertinent to include:
eCommerce management
Exceptional customer service
Good course management doesn't stop once your program is released. Ensure you continuously level up your existing service, pivoting to provide even better training rather than coming to a standstill with your training.
eCommerce Management should also be considered if selling your courses is part of the plan. This includes processing payments and refunds, creating discount and promotional codes, raising invoices, and reporting on revenue – things that might be outside your accounting department's expertise or resource capabilities.
In the early stages of training program development, planning how you intend to support, maintain, and manage it is the key to its success. There are generally two options for this: outsourcing to a specialist or keeping it under one roof in-house. Deciding which route to take will depend on your business objectives, resources, budget, and needs.
Benefits of outsourcing your training program
Outsourcing your training program ensures it is in the hands of specialists and comes with many other benefits, such as:
Your online training program will be run for you, and partnering with a company gives you immediate access to the expertise needed to run an online training program.
Your program offers flexibility and can be adapted whenever the need arises – if your current program isn't agile and able to adapt to the ever-changing needs of the business, learners can quickly become unengaged. Having a dedicated team to meet these demands and changes is key to pivoting fast.
When outsourcing your training program, you can ensure that your budget will be optimized – discussions take place right at the beginning about ongoing costs, and a budget will be set with confidence to ensure no overspending occurs.
Cost-efficient training – administrative tasks can be shared with your provider, allowing valuable time to be spent where it is needed most. Providers are also able to pinpoint where resources are being drained and help eliminate or streamline the process.
Personalised learning – over recent years, learners have been demanding a more tailored and personalized approach to training. Managed learning services enable organizations to do just that.
Detailed tracking – a learning management system (LMS) has in-depth tracking, measurement, and assessment tools, enabling accurate forecasts, the ability to change strategy, and a better understanding of ROI.
Outsourcing is an excellent option if you want to ensure that the program is optimized and that everything is done strategically and professionally. It's also useful if you need to reduce the time and effort associated with running and managing a training program.
Suppose you plan to keep your training program in-house and already have a team of experts available. In that case, you will retain full control of deadlines, have the ability to work across different departments, and use your own processes.
However, even if you have all the resources you need in-house, we often see teams that are overwhelmed or asked to prioritize a different project or task depending on the current needs of the business. In this case, it often helps to have an outside influence to keep things on track and offer valuable insight.
When planning your program, start by prioritizing needs and training objectives. From there, you can look at budgets and outsourcing. The most important step is the delivery method, as this will determine your strategy – will your training be completely online, classroom-based, or a mix of both? Next, start creating your training course content, create a launch plan, and have an ongoing promotion plan. Finally, another crucial element is to make time for evaluation and reviews.
*Data from the City & Guilds research, surveying 600 L&D and HR professionals in August 2022