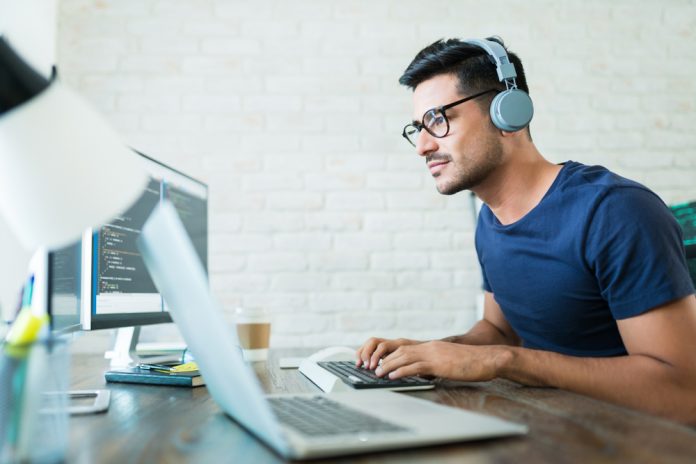 In the early days of COVID-19, Ford stopped making cars for the first time in its history, producing masks and medical gowns instead. At the same time, talent leaders there fast-tracked the rollout of virtual learning initiatives—quickly infusing asynchronous learning into a Learning and Development (L&D) portfolio heavy on in-class, instructor-led training.
They weren't alone. People team leaders around the world made similar moves, adapting to remote work and other fresh challenges. Verizon, for example, quickly reskilled thousands of retail workers for customer service roles, avoiding painful layoffs at shuttered stores.
With crisis comes opportunity. It's a well-traveled cliche for good reason: There's a lot of truth in there.
We're now well into year two of the pandemic. Organizations worldwide are still navigating economic uncertainty. Learning budgets remain under scrutiny. And while the crisis is ongoing, the opportunities might not be as obvious as they once were.
Perhaps now more than ever, it's important to fully understand what is and isn't working for your learning organization. A rapid reskilling initiative might not be the band-aid it was 12 months ago, whereas upskilling for the long term might be a wise investment.
If you have to make cuts going forward, how can you do it smartly? Especially in lean times, how can you use resources in ways that are cost-effective and generate positive ROI? How can you make learning more cost-effective?
The answers to these questions will vary by company, of course. But for many if not most, an uptick in upskilling and an enthusiastic embrace of helpful skill data can help clear the path.
Upskilling: A Growing Imperative
In response to COVID-19, companies around the world are pulling back on upskilling. And yet, 6 in 10 workers say the pandemic and resulting economic crisis are accelerating their need for new skills.
Nearly half (46 percent) of all workers surveyed in that same study say their current skills are becoming obsolete. Many say they're likely to leave their jobs for something more promising if their employers don't invest in their development.
Even before COVID-19, there was a pressing need for initiatives that invest in people's continuous learning, identify and fill skill gaps, and keep people employable. Upskilling aligns the skills of your people to your evolving business strategy, which is critical to creating real business value.
In addition, upskilling creates a more vibrant company culture, boosts workforce engagement, and accelerates digital transformation, so your organization can innovate and react quickly amid disruption to new market opportunities.
Skill Data: Your Key to More Informed Decisions
At Degreed, we like to think about skill data as the holistic measurement of what your people can do, often aligned with the work your organization needs to get done.
Diverse skill data gives you a full view of the skills landscape at your organization. This can help you understand how and where to put the skills of your workforce to work. It can, for example, provide a clear view of the types of new learning content your people want, which mentors you can connect them with, and the best stretch assignments you can offer. All of this can boost engagement and enable career mobility.
Senior executives and CEOs want their teams to lead with advanced analytics, according to Deloitte. "The amount of data available to organizations every day continues to proliferate at a staggering volume… But not every organization is optimizing the opportunities available."
In that same study, organizations that reported having the strongest cultural orientation to data-driven insights and decision-making were twice as likely to have exceeded business goals in the prior 12 months. Research also shows that advanced data analytics ranks among the top 10 in-demand skills for HR professionals.
Mined right, skill data pulls information from a wide range of sources:
User data—Including your people's work experiences
Content data—Including the courses, videos, or other materials people use to learn
Activity data—Including daily behaviors such as logins, browser searches, views, and completions
Opportunity data—Including the capabilities needed for projects, stretch assignments, gig work, and other career opportunities
If you're only looking at data from a single source, such as a human capital management (HCM) system, you're seeing a fraction of what's happening across your company. Add more inputs—sourced directly from your people and the latest intelligent technologies—and you're on your way to creating a more comprehensive learning and upskilling strategy.
Investments to Consider
The three primary functions of a dynamic skills management platform are generating, managing, and analyzing your skill data. Some platforms do these well, others even better.
Generating skill data is about understanding the skills you have and those you still need. A good technology solution will use AI to infer this information. A better one will keep skills data up to date through user engagement and integrations.
Managing skill data is about connecting skills to work, people, content, and other skills. A good tech solution will organize and connect skills data within a single HR system. A better one will synchronize and exchange skills data across all relevant HR and business systems.
Analyzing skill data is about informing decisions and enabling actions. A good tech solution creates insights into your supply of existing skills. A better one exposes the demand for skills and gives individuals, managers, and business leaders ways to take action.
Beware! Skill Data Pitfalls
Bear in mind that sparse data can be misleading. If your workforce has 1,900 people and you see 160 data points that show excellence in a particular area, you're likely to assume your workforce is strong in that field. But the remaining 1,740 people may have low proficiency in that area, and your organization could be missing a crucial growth opportunity.
So keep in mind the following: Is your data updating as quickly as your people's skills are? Their abilities can change by the day. Fresh data comes from constant workforce engagement. If you're not capturing data from systems your people use regularly, your data may be inaccurate.