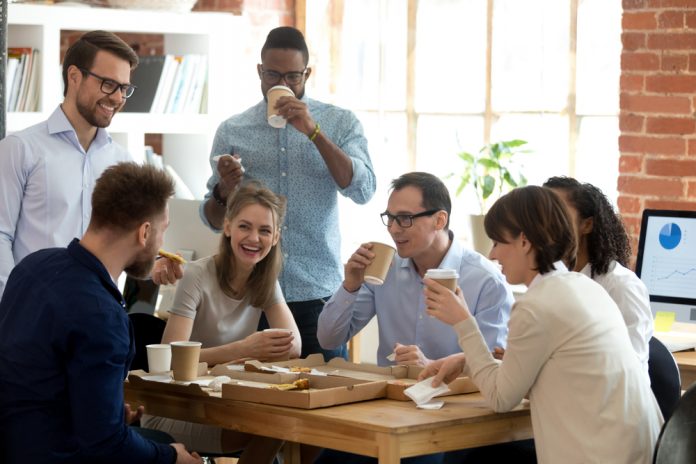 Today's talent market is unlike any other. The past few years have brought unprecedented challenges and changes to the American workforce. With the ongoing Great Resignation having caused a shortage of talent, pinning employers against each other in a competition for top talent, candidates are making their needs known early on in the hiring process. In response, employers and HR professionals are doing their best to position their company's well-rounded offerings suited to candidates' needs in hopes of retaining the candidate.
At DailyPay, we have a front-row seat to this seismic shift in labor challenges. Employers across retail, healthcare, QSR, hospitality, and almost all other industries have been struggling to hire to maintain a suitable workforce to keep up with consumer demands. To gain a competitive edge, they're getting creative by implementing benefits that can make a real impact in their employees' lives.
Employee Benefits
For employees, benefits such as 401(k), tuition reimbursement, commuting subsidies, free lunches, and even on-demand pay can make a major difference in their lives. Candidates in today's talent pool are looking for companies and businesses that support their financial wellbeing in the short term and long term. It's what distinguishes one position from another. It's really important for Talent Acquisition professionals, who are often the first line of communication between a company and a candidate, to be able to articulate and advise on these benefits, among others, early on in their communications.
For so long, hard-working Americans have been bound by biweekly pay periods that don't align with billing cycles. Impactful financial benefits can help launch someone on a path toward financial stability and wellness. Too often, many working Americans resort to financially crippling options such as payday loans or high-interest credit cards to make ends meet. These suboptimal ways to pay bills can keep one locked in a vicious cycle of debt. Today, we've seen the nation's largest and leading employers eliminate the traditional pay cycle and allow employees to take control of their payday.
The Right Benefits Package
As HR professionals, we have to consider that candidates are applying to multiple jobs in tandem with the role you're offering. The right benefits package will also help your company hire faster and retain employees longer. Studies show that by implementing on-demand pay alone — just one of the many benefits mentioned above — employers are positioned to hire 2x faster than those who don't offer the benefit. Now, when you package that with your existing benefits, you're able to provide candidates with a truly well-rounded package that becomes increasingly appealing and competitive.
As we emerge from the global pandemic, employee expectations have changed, and so have their choices. With a robust job market, the power has shifted into the hands of the employees.  With that power comes the ability to choose a workplace where they feel valued, appreciated, and supported. Today, nothing speaks to that more than a holistic financial benefits package that says that we are all in this together.