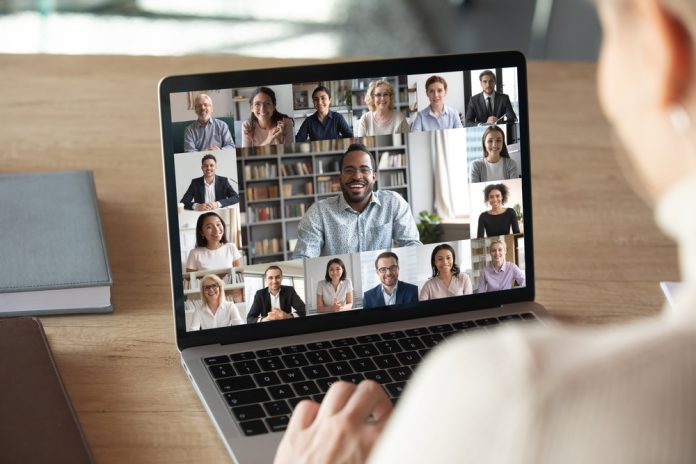 In the wake of the COVID-19 pandemic and the resulting pivot to remote work, many leading tech companies are opting to never return to a physical office. Brands such as Shopify, Dropbox, Coinbase, and Slack have had the time and space to evaluate the pros and cons of abandoning the traditional workplace. They have found that the hybrid or remote-first model saves costs and aligns with their employees' lifestyles and desires.
For remote-first clients, designers and strategists need to think about how to foster workplace culture in a new way. Culture is created by everyone agreeing to believe in and express through their work a specific combination of values. This is harder to do when employees are in disparate locations. Ark has identified a process to help companies navigate this challenge and arrive at an exact outcome.
How Do We Create a Cultural Toolkit in a Remote-First Environment?
Ark's design strategy process starts with the big picture. For example, when working with a remote-first automotive technology company, we held three visioning sessions with leadership that helped define the larger framework. The first one started with a zoomed-out view on defining the core values and mission of the company. The second workshop focused on internal workflows and cross-disciplinary dynamics. The purpose was to better understand each department and how they all support the larger mission. In the final seminar, the Ark team asked leadership to define success in a remote-first setting across three key aspects: communications, people management, and employee experience, which included well-being and culture. We took these success factors and started to co-create real solutions for each category, which allowed us to create the structure of this cultural toolkit.
What Could this Remote-First Environment Look Like?
The previous office-first environment revolved around workplace guidelines that called for specifications of physical attributes—e.g., desk sizes, brand colors, and materials. Those criteria now must be translated into a more holistic solution that accounts for digital behaviors first and physical gatherings second. They also must account for the new success metrics of a remote-first workplace. Here are our research-backed recommendations for a dynamic and productive hybrid workplace:
Communication
Communication between people within the digital workplace must be clear, courteous, and consistent. Regarding digital communication tools, Ark recommends everyone be at the same skill base level, but there should be appointed "super users" who can act as software guides for those wanting to learn more. Other suggestions include embedding meeting agendas with the invite, using project memo templates, and setting rules for asynchronous and synchronous working. This way, communication expectations reflect the same rules as person-to-person communication outlined above. Ultimately, human behaviors and expectations will ensure communication success in a remote-first office.
People Management
The quality of an employee's manager is a significant influence on their success at a company. This kind of relationship is hard to begin in a remote-first work environment, but it can be done. Ark recommends regular one-on-one check-ins, an easily accessible goal setting or performance review platform, and improved managerial training. Employees should have the ability to submit feedback outside of the typical yearly review. Hiring managers should ensure that digital job postings accurately communicate the required skills and duties. This will enhance the probability of attracting candidates who will fit the role.
Employee Experience
Since working at home is the new default, decreasing the friction of coming together is paramount in a remote-first environment. It's not as easy to connect with people outside one's immediate department or team on the computer. Hence, an employee directory and a regular, dedicated, social, digital hangout is a way to get to know the wider work community.
Remote-first doesn't mean remote-only. If the client still retains their pre-pandemic workplace, designers can designate flexible spaces for meetings or social events. Having a travel budget for teambuilding or company-wide events also can give employees something to look forward to on a quarterly, biannual, or annual basis. Annual coworking memberships are just as workable post-pandemic for clients who have relinquished their permanent spaces as before 2020.
A Continuous Loop
Culture creation is not a one-and-done endeavor; instead, it is a continuous loop of values and behavior reinforcing each other consistently, which creates a narrative of who a company is over time. Tech companies widely adopting remote-first work present an interesting opportunity for designers and strategists to explore how change management toolkits, collaboration-focused design solutions, and digital tools can bring people together. It is important to remember that remote-first work is a new development; experimentation with and evolution of these strategies is to be expected.