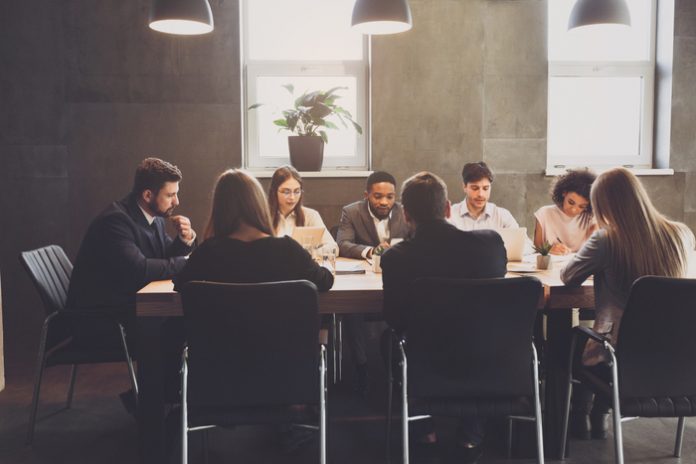 It makes sense that nonprofits were early advocates for building diversity within their organizations. After all, they often serve diverse demographics with varied needs in the community. Still, many nonprofit boards continue to struggle with diversity and inclusion.
In Leading with Intent: Reviewing the State of Diversity, Equity, and Inclusion on Nonprofit Boards, BoardSource explored the findings of its most recent Index of Nonprofit Board Practices report. The report explores if boards are reflective of the communities they serve. Although boards may be slightly improving, they are a long way from achieving their diversity goals. Only 38 percent of executives felt their boards represented the communities they serve, and 66 percent were unsatisfied with their boards' racial and ethnic makeup.
These results are unfortunate for nonprofits since Harvard Business Review found that leaders who provide different voices equal airtime are nearly twice as likely as others to unleash value-driving insights. A McKinsey study found similar insights: leadership teams with gender diversity outperformed their counterparts financially by 25 percent, and those with ethnic diversity outperformed 36 percent. Having the best and brightest minds may sound like an ideal strategy, but if all those minds think and behave the same way, they will fall into the same predictable patterns.
Obstacles to Developing Inclusive Boards
There are myriad reasons why nonprofit boards may lack true diversity — one of which is that many still struggle with identifying members who represent the community and stakeholders they serve. The board of directors reflects an organization's culture, and a board must demonstrate inclusion and equal representation.
A BoardSource report found that board recruitment practices are often not aligned with diversity goals. Only a quarter of boards (26 percent) said they make demographic diversity a priority in recruitment, and only half have aligned their board recruitment practices with their diversity goals. Even though nonprofit staff and board members may want to transform their composition, there has not been much progress.
Systemic barriers are also significant reasons women and people of color continue to be underrepresented. According to Perception Institute, people bring their own biases from their upbringings, experiences, and cultures, yet such preferences can be disadvantageous. Discriminatory recruiting practices are harmful, especially to women and people of color, who continue to be hired and paid at lower rates because of various biases. 
How to Increase Diversity
Nonprofit boards need first to recognize and identify the areas where they are lacking and then seek individuals they can engage and put on a path to board service. Some ways to do that are:
Take a self-assessment: The National Council of Nonprofits suggests taking a self-assessment on diversity to identify a starting point and objectives.
Leverage recruiting tools: Organizations can leverage recruitment tools to reach diversity goals, including recruiting for skills — not for perception — and being proactive in seeking individuals who are different from existing board members. This includes looking for candidates across a variety of experience levels and ages.
Broaden the search: Find versatile candidates by looking in unexpected places — i.e., not targeting the same corporations or geographies. According to BoardSource, nonprofits must work to expand their networks, perhaps by reaching out to diverse professional organizations for candidates.
Even the playing field: To combat unconscious bias and to recruit a more inclusive board, search committees can develop systems that evaluate candidates blindly to judge based on merit alone, such as using quantitative ratings. This way, decision-makers are more likely to look beyond their comfort zones and find people whose voices can drive change and innovation.
Doing Good Starts with Representation
The National Council of Nonprofits found that diversity of experience, expertise, and perspectives will better position nonprofits to plan for the future, manage risk, make informed decisions and take advantage of unique opportunities.
The nonprofit sector is making headway — but it still has an opportunity to lead by example when it comes to diversity, equity, and inclusion efforts. Nonprofits focus on helping the communities they serve. Diverse and inclusive nonprofit boards can better understand the issues their communities face, attract more fundraising and talent and be agile and think outside the box in the face of disruption or uncertainty.
Nonprofits that align their boards to reflect the values and diversity of those they serve are better positioned for continued growth and evolution.