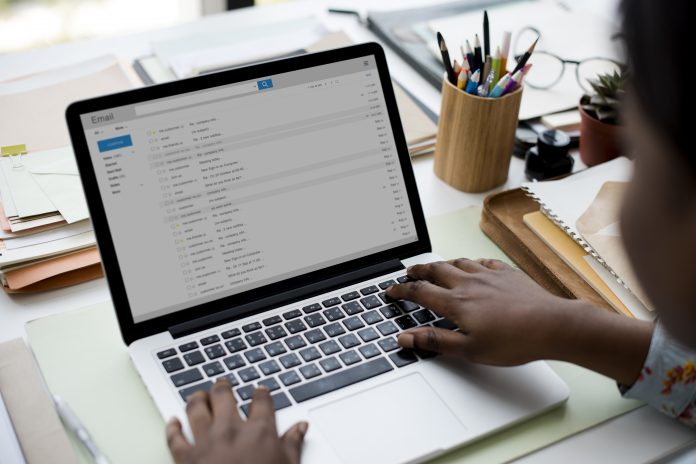 The title of this article may seem like a simple question, but I think there is a lot more to it. Every company is different, and even different teams within a single company can be different. One of the most important things to do in developing a successful remote model is to be deliberate.
In other words, you need to think through every decision, including getting clarity on the result or future state you want. This requires time and effort, but it will make a difference. Company processes and culture can evolve and morph, as if on their own. If you don't make a point of designing what you want, you may be forced to deal with what you get. Here are some key considerations in designing effective communication processes in a remote organization.
Rethinking Communication
Going remote requires new ways of thinking about processes, tools, and technology. The first step, however, is to focus on people. With communication in mind, think carefully about how you will work together as a team. If you're transitioning from an onsite model to a remote one, you might start with a comparison grid that shows what you have now and what you want it to be. Make sure to include informal communication — if a lot of in-office communication happens around the water cooler, for example, you'll want to account for that in your remote setup.
Communication includes 1-on-1 conversations, a variety of meetings, corporate newsletters, e-mails, memos, notes, phone calls, and more. Some of those communication forms make an easy transition to remote, like phone calls. But even with these, there are considerations like time zone differences. I encourage you to look at going remote as an opportunity to transform communication and other processes to be more focused, efficient, and productive. You also may want to remind your team about the important elements of communication in general, such as active listening, clear and concise writing, etc.
Working remotely requires some unique tools. Some may be virtual versions of tools you have used, and some will be completely new. Some communication tools to consider include:
Video conferencing platforms like Zoom, Google Meet, Skype, etc.
Document sharing applications, like Microsoft SharePoint, Google Drive, GoCanvas, etc.
Communication/collaboration/chat tools like Slack, Microsoft Teams, Chatwork, etc.
Synchronous Communication
If everyone on your team is working online at the same time, then email, instant messages, and phone calls should cover most of the spontaneous communication.
Regarding synchronous communication, however, it's important to be deliberate about meetings. Meetings are essential for communication in all organizations, but in remote models, they also are a great tool for driving culture and reinforcing your company's vision. We'll look at asynchronous communication, including meetings, in a moment, but here are some general guidelines I recommend in planning remote meetings:
Start on time. This promotes efficiency, of course, but even more importantly, you make a cultural statement that no one's time is more valuable than anyone else's.
Always end meetings early. Schedule the meeting for an hour but finish five minutes early. It's an act of goodwill that requires only that you are efficient. You give the gift of time to your people while also letting them know you respect their time.
Keep it small. In the online world, a videoconference with more than seven participants isn't a meeting, it's a webinar. Invite only the key stakeholders so that everyone can engage and participate.
Find the balance. You need enough meetings to get the job done but avoid scheduling so many that people experience what has come to be called "Zoom burnout" (Martins, 2020). To be fair to Zoom, of course, it can happen on any platform.
Asynchronous Communication
If your team is spread across more than one or two time zones — and especially if you have team members on different continents, good communication requires even more planning. Some activities need to be done together in real-time, like brainstorming. In this case, try to find the best meeting time for all stakeholders, recognizing that some people will be attending during their off-hours. If that same group meets more than once, rotate the times so that the same people aren't always inconvenienced.
There are great asynchronous communication tools available that allow you to post notes, questions, and even videos in a chat room or thread. One example is Loom. Let's say you are based in Chicago. You post information at the end of your workday at 5 PM on Tuesday. Your teammate in Singapore may just be waking up Wednesday at 6 AM. They will start their day by viewing your notes. You may sacrifice personal interaction, but you get to maintain your circadian sanity.
Leaving video messages for the next shift or teammate can be an advantage over leaving written ones, in that (1), the viewer makes a stronger personal connection with the individual leaving the message and (2) the message may be clearer, since video messages allow for non-verbal communication, such as intonation and body language. Sometimes a sentence can come across as curt or abrasive in writing, while the same sentence is neutral or even friendly when spoken.
Let's wrap up where we started. Should we ban out-of-hours e-mails? You and your team will need to decide. One approach is not to ban them altogether, but to set the expectation that the recipient is under no obligation to read the email until their next shift or workday. But that's just one facet of the larger communication picture in a remote organization. Remember: design what you want or deal with what you get.
References
Martins, A. (2020) Tips on How to Avoid 'Zoom Burnout," Business News Daily, 3 June. Available from: https://www.businessnewsdaily.com/15728-zoom-burnout.html [Last accessed 18 September 2020]