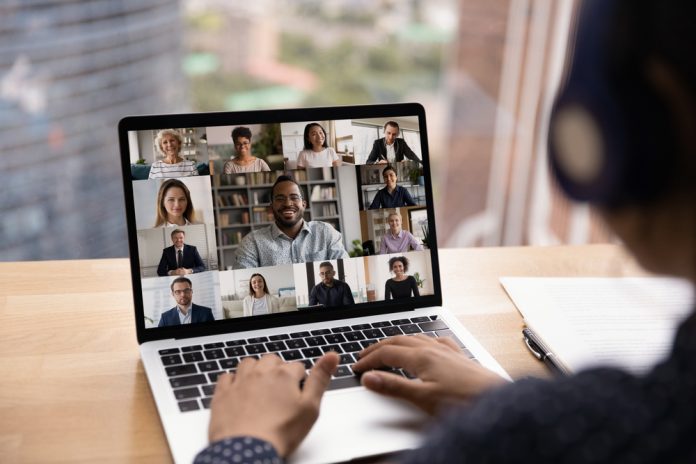 Technology has made remote working a way of life for everyone. Remote workers are no longer a small subset of the workforce; we have all experienced the joys and pains of remote or WFH life.
The joys of flexitime, staying connected to the family and avoiding that stressful commute. There's a lot to be happy about. But joys often come at a price.
A sense of isolation and disconnect, the feeling of stagnancy, and the lack of personal space away from home are just some pain areas of remote working. The infographic below highlights the most common issues faced by remote employees.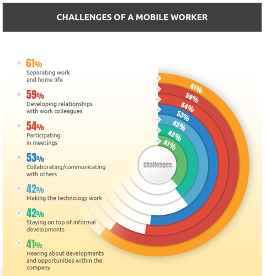 So, let's look at five strategies for making your remote teams feel more connected, productive, and motivated.
1. Stay Connected
A remote worker can often spend weeks, even months, without entering a physical office.
This isolation from a daily walk around the office, face-to-face interaction with colleagues, and a disconnect from belonging to a group can contribute to reduced motivation and productivity. Without an excellent remote employee experience, attracting and retaining remote employees will be tough.
Encourage the entire staff to connect on conferencing platforms like Zoom and Google Hangouts. Casual and "not-work-related" calls are great at replacing the water cooler and coffee machine chats and as a replacement for a daily "walkabout."
These calls also keep the remote employees in the loop of developments at the company and are an opportunity for establishing open and two-way communication.
2. Focus on the Remote Employee's Mental Health
Remote employees can work long hours in an environment with thin lines between their personal and work lives. That triggers issues like anxiety and depression, leading to consequences in work performance.
Employee productivity is directly linked to mental health. Here are some ways to help keep remote employees maintain a healthy mental space and stay motivated:
Recognize the signs: Train the team leaders of remote teams to look for signs like irritability, insomnia, and forgetfulness as red flags for potential mental health issues. Encourage employees to take the day off if they need breathing room. If local regulations allow, they may also work from alternate venues like a park or a coffee shop.
Value their efforts: Team leaders need to organize team calls to value and recognize the remote team's contributions. As a team leader, your virtual door always needs to be open so remote employees can reach out when needed.
Focusing on the mental well-being of remote employees helps bring them closer together. Sometimes it's about simple things like giving them a day off on a lovely sunny spring day.
3. Use Collaborative Tools and Focus on Upskilling
Remote teams that manage multiple projects across several time zones need project management tools like ClickUp, Asana, and Workzone and be a part of the typical CRM workflow. Cloud-based project management apps can differentiate between a stressful and cluttered remote workspace and an efficient and organized system.
Besides providing technology tools to facilitate team coordination and shift swapping, you also need to invest in your team members' personal and professional growth. Offer development-centric benefits like:
Reimburse training: Offer full or partial reimbursement towards training costs that upskill remote employees' capabilities.
Provide mentorship: Assign an online mentor (typically from the senior leadership group) to provide personal advice and work-related feedback.
Encourage participation in professional events: Encourage remote employees to participate in industry-centric webinars and conferences at company expense.
Taking care of the remote employees' skill development needs is another way to ensure they develop a stronger connection with the company.
4. Remember to Have Fun
A recent survey of 2,500 remote workers by Buffer found that employees face challenges like an inability to unplug from work, loneliness, and more. It's essential to address the FOMO pangs that come with remote working. Here are some ideas for virtual watercooler moments:
Encourage coffee dates: A 10-minute coffee break call with a colleague they are close to can lift a tired worker's spirits.
Create fun chat rooms: Use Slack to create a channel where anyone can share non-work content, like memes, jokes, or random cat videos.
Organize virtual happy hours: People get together every Friday after work and kick off the weekend by enjoying a cold beverage in the virtual company of their colleagues.
These fun activities will help ensure team bonding and make the remote employee feel a part of something bigger.
5. Just Ask
This one is straightforward. Conduct an online meeting with your remote team and ask each member three simple questions:
What do you need to work well?
What do you need for your working wellness?
What do you need to sustain company culture?
Remember, each remote employee is unique and may have different needs. You can see their motivation levels improve when their opinion is sought and acted upon. You can also accomplish this with a virtual suggestion box or an anonymous questionnaire. However, one-on-one or group chats work best.
Wrapping Up
A positive remote employee experience directly impacts the employee's performance, productivity, and well-being. By providing your remote employees with a positive work environment, you're also ensuring that your customers get a good experience. You can use the five strategies above to build a positive environment for your remote employees.
Stay connected, focus on the employee's mental health, and use collaborative tools. Remember to have fun and check on them once in a while.
Do all these, and you'll create an engaging employee experience for your remote team. Your business will reap the benefits.