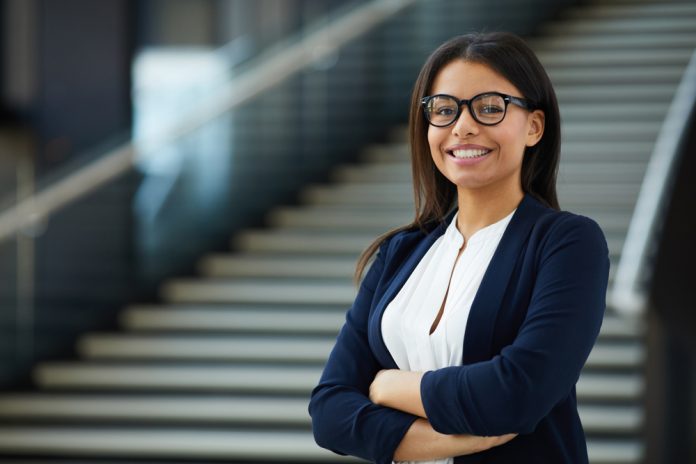 For the first time in history, we have five generations of workers in the workforce. Engaging, motivating, and mentoring the next cohort of business leaders requires today's leaders to offer personalized experiences at scale. There is no "one size fits all" answer, especially for large employers, whose teams may comprise workers who broadly differ in age, culture, and geography. To account for that, we must ensure that all our employees are consistently motivated and have access to appropriate resources—whether desked or deskless, factory floor or retail, wherever their work is performed. Implementing companywide methods is key to developing talent and supporting a positive employee experience for the next generation of business leaders.
Exercise Malleability and Patience
For company leaders, both new and old, an ability to remain flexible, adaptable, and quickly pivot in demanding or unknown situations is the skill to master now. When the pandemic first hit, businesses were forced to make quick changes, such as developing and implementing new tech to streamline communication and operations—and these changes didn't always go smoothly. As a result, it's become clear how important it is for companies to have agile leaders who can quickly troubleshoot under challenging circumstances.
Exude Positivity
Hard times can lead to dwelling on the negative, but showing up with a positive attitude truly sets good leaders apart from others. A "can do" demeanor shows your team you are willing to go above and beyond, whether for your organization, team members, or the latest project. An optimistic team captain sets an excellent example for their staff, buoys everyday operations, and—perhaps even more critically—positively influences the budding leaders who work for them.
Familiarity and Literacy with Industry Tools and Technology
The importance and popularity of workplace technology have skyrocketed in recent years with the massive shift toward work-from-home and hybrid work models and the need to comply with pre-shift health screenings for on-premises work. From HR platforms to workforce management systems, e-mail marketing, earned wage access, and two-way/multi-user video platforms, most industries saw an uptick in using technology that streamlined processes. It's evident that no matter what your industry, innovative new technology will play a significant role moving forward.
If you're stepping into a leadership position for the first time, immerse yourself in the tools you need to thrive in your role—whether in a corporate setting or otherwise. By arming yourself with this knowledge, you'll show your company's senior leadership that you're serious about your new position and seeking new ways to maintain adaptability in your department. 
If you're currently a senior leader, you must thoroughly prepare rising talent for leadership positions. You should have a strategy that will equip these future leaders with the tools they need for success and guidelines to follow when managing a team for the first time. Tried-and-true methods for success at organizations, both large and small, focus on improving employee engagement and satisfaction, which improves culture, productivity, and client relationships—and, therefore, the bottom line.
Invest in Your Front-Line Managers
Front-line managers may be the single most affected group in the wake of the pandemic. First, they bore the brunt of initial waves of work disruptions and employee departures on top of communication challenges—and were forced not only to pick up the slack but to train and hire new talent to fill the gaps. As their responsibilities piled up and their roles became more valuable, they became a sought-after commodity in the market. Many of these supervisors, who would have never found themselves "head-hunted" by the competition in the past, became critical assets who could be lured away by new and lucrative opportunities. Those who have stuck it out in these roles should be acknowledged for their versatility, toughness, and loyalty and must be rewarded for their hard work.
To prevent future departures, begin by giving these team members additional attention and empowering them to make necessary changes without seeking input and approval. The next generation of leaders in front-line industries will want to feel valued and trusted to make crucial decisions that positively affect the operations and teams you've made them responsible for.
Implementing new consumer-grade solutions to let employees clock in and out, request paid time off (PTO), manage their schedules, share ideas, and many other capabilities allows companies to keep up with the expectations of front-line workers and managers and helps prevent departures. Consumer-grade technology makes it easier for team members to perform daily tasks and stay connected.
Pool Your "Brain Trust" with Peer-to-Peer Communication
Your managers are on the front lines, troubleshooting issues daily and developing solutions as needed. But if those managers could easily exchange information and compare notes with each other, they wouldn't have to "reinvent the wheel" on their own every time they encounter a problem. The next generation of leaders is increasingly familiar with knowledge sharing, and establishing a peer-to-peer communication avenue among your company's leaders is a great way to stay ahead of changes. Putting these managers in regular contact with each other pools their expertise and experiences, effectively creating a library of proven solutions to common problems, special employee situations, and unexpected conflicts. Tapping into managers' collective histories can accelerate response times and improve efficiency. Collaboration also creates camaraderie among team members, making them more inclined to pitch in when the company needs it. 
Moving Organizations from a "Project Mindset" to a "Continuous Change Mindset"
In such unprecedented and uncertain times, planning for continuous change is the best way organizations can develop the next generation of leaders and their ability to adapt to new issues. From upgrading traditional job descriptions—outdated almost as soon as they are posted—to redefining essential skills needed to apply to new and changing conditions, businesses will need to reflect this fundamental shift in mindset to job candidates and current employees. Encourage your teams to think about their work as adaptable frameworks with sense-and-respond loops rather than projects with a defined start and end.