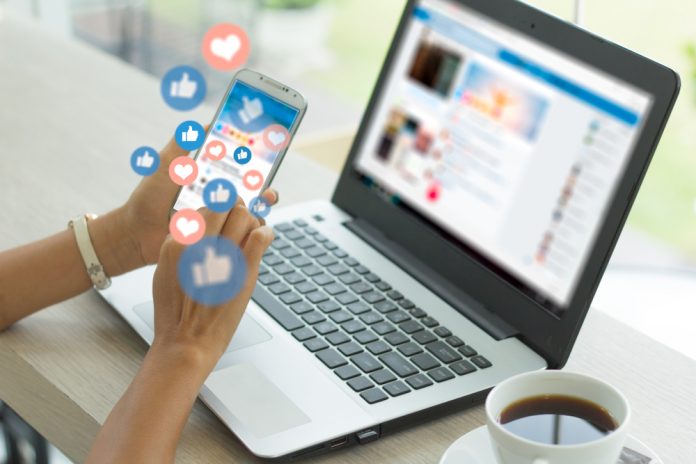 Social media plays a vital role in curating knowledgeable content for users keen to learn more about any particular topic in today's fast-paced technological developments. Excess to thousands of articles on a topic can result in information overload; thus, more and more professionals feel inclined to follow and learn from the social media gurus and thought leaders of their respective fields. Moreover, the very idea can become obsolete in the amount of time it takes for ideas to make their way to a book. Consequently, thought-provoking tweets and posts on social media have become a quick way of sharing and learning newly generated ideas from all across the globe. So, with that said, how can organizations motivate their employees to use social media for skill training and career development?
Social Media for Employee Training:
One of the first struggles towards creating a successful social media training program is to impart knowledge to the older employees on the importance of social media: how it can benefit them, and what SOPs to follow when using company groups and pages. The primary challenge could be to get them to post on social media. However, once that is achieved, a much-needed step is devising a social media strategy to use the platform to impart knowledge effectively.
1. Use Hashtags:
LinkedIn most often shows us skill development and work-related content. However, non-professional social media platforms such as Facebook and Twitter are ineffective at consistently curating educational content as users consume a mix of professional and personal content on these platforms. Amid this automated content curation, hashtags are an excellent way to keep an eye on different topics. For this reason, encouraging team leads to make hashtags based on the current trends in their respective fields can create a space for colleagues to share educational content and stir exciting conversations. Doing so can help companies train their employees by sharing educational content. Besides making your hashtags, following well-established ones or those used by relevant social media influencers can be fruitful.
2. YouTube Shorts
YouTube shorts are becoming increasingly popular because of their ability to deliver bite-sized content with maximum impact. Earlier, YouTube emphasized creating lengthy videos for a better ranking; however, the return on time invested was pretty low, and content producers began discussing topics at length. On the contrary, YouTube Shorts are small bits of insightful videos that impart maximum knowledge to users as you keep scrolling. YouTube Shorts of influencers such as Gary Vaynerchuk and Chris Do amass several hundred thousand views on their videos, which shows that more and more users benefit from consuming their content; thus, the algorithm keeps pushing these Shorts to the relevant audiences.
3. Webinars, SMEs
It's basic knowledge that videos are the most consumed media on the internet. For this reason, webinars are widely popular among companies. Social media platforms such as Facebook and LinkedIn are often leveraged for conducting live webinars and training sessions, where Subject Matter Experts can share their expertise on a particular topic. Usually, the difference in time zone and location can make it difficult for SMEs to be physically present. Moreover, the ability to host large audiences makes these webinars more practical and cost-effective for reaching out to all your employees if the topic deals with a broad subject matter.
4. Private Company Groups
Private company groups on LinkedIn and Facebook work as great social spaces for employees to socialize outside the office. Since the pandemic, this has become a trend, which is why it's no surprise that businesses are even turning to unconventional social media platforms. Today, coming across the discord logo does not make one think of gaming, for different industries are leveraging the platform designed primarily for the gaming community. The increase in popularity of these spaces are testament to the importance of allowing employees to network and build stronger comraderies through formal and informal discussions. Suppose a company has more than one office. In that case, such platforms can be even more helpful in bridging the distance between employees, allowing them to align their workplace strategies if needed for a better and more effective approach towards achieving company goals.
According to research, most employees believe that much of their learning occurs during informal discussions. As webinars and training sessions take a holistic approach towards topics, covering them at length, employees may lose interest if listening to things they already know.
Knowing that informal discussions are a more effective way of learning on the job, it's best to properly structure informal training instead of formal training. Thus, creating groups on social media facilitates such conversations, where entry and mid-level employees can get a chance to stir casual yet enlightening discussions with senior employees. Such interactions that address pertinent questions go a long way in training employees compared to long and tiring training sessions.
5. Train with Infographics, Slides, and LinkedIn Courses
Infographics and slides can be among the most engaging ways of imparting knowledge. Like videos, infographics focus on visual elements to help learners assimilate information better. While videos can be extensively long and time-consuming, infographics make skimming through the entire content easier.
Slides serve a similar purpose, using graphs and bullet points to address a complex topic chronologically. These resources can be shared privately or publicly; in the latter case, the content would work well for company branding. Moreover, case studies, surveys, quizzes, and polls can also be a source of gathering and sharing general information about the workplace and the company's achievements.
LinkedIn Learning is perhaps the most popular tool for gaining knowledge. Companies need to encourage employees to sign up for these courses, incentivizing them with paid monthly subscriptions; if they show improvement in their skills and come up with new ideas to the table as a result of participating in such learning initiatives.
Conclusion:
Social media has become part and parcel of our lives. Its portability and ease of accessibility with a single tap make it the best source for instantly gaining knowledge in one's spare time, whether traveling or waiting in a lobby for an appointment. Companies must encourage their employees to use social media for their career development. It can be an exceptional tool for organizational training as companies train individuals regarding company values, culture, and field-specific topics.