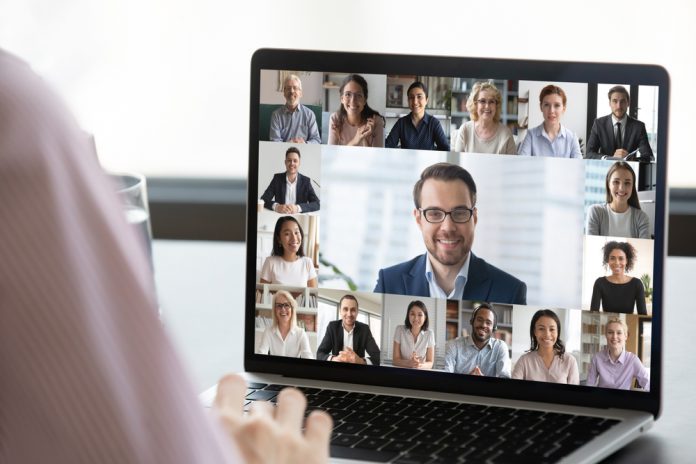 It's no secret that 2020 changed everything about the way we do business. While essential workers braved the frontlines and kept our economy going, many of us scrambled to furnish our new home offices and pivoted from in-person meetings to Zoom calls, not knowing how long working from home would last. A year later, if there is one thing we know for certain – that we have to pivot the way we work.
To add to the normal challenges of any economic struggle, corporations still had to train their people, but do so in a remote setting that surfaced new issues they hadn't even realized existed. We found technology to lag behind the new demand for every part of the business that started taking place online. Could training be offered on personal devices under a BYOD policy? How important was internet availability and is mobile access supported for diskless workers? What are some things companies can do to adapt as remote work continues without an end in sight?
Some of the most underappreciated but necessary changes must be made in how companies train and onboard employees. We take it for granted that those in the manufacturing, construction, pharmaceutical, and transportation fields, to name just a few, had to continue operating without ready access to digital training platforms. In many of these fields, in-person training has long been the standard for building new skill sets. So how do they adjust to the new normal?
We have to stop talking about our new normal and begin living it. Help your employees be the best they can be by being proactive in your communication and providing the resources they need, wherever they are. Below are a few recommendations to increase the adoption of training and learning programs as we move into the post-COVID working world.
Seek Digital Transformation
Digital transformation in learning is something that corporations need to tackle head-on, as the challenges that impeded training participation in 2020 will not go away. And that should be expected! There are so many things vying for our attention in this new global economy, and these distractions should not become a hindrance to your employees' productivity. Becoming a proactive company in digital transformation puts you on the leading edge of the market. It means using technology to create a new learning experience that's contextual, mobile-first, has increasingly zero-touch workflows and makes data-based predictions to meet your employees' learning needs. Seeking out and adapting to new technologies only sets you up for long-term success. 
Overcome Physical Barriers to Training
Overcoming physical barriers to training adoption is a major hurdle when implementing any new program, but when training is made available on platforms like Slack, Salesforce, Teams, and even Facebook, companies can get creative with how they tap into the channels their workforce is already using. Offering comprehensive programs and innovative solutions for learning communicates value to your employees. Expectations for what training looks like have already changed permanently, so now is the time to be proactive and make the most of those changes. By offering the digital infrastructure that many companies rely on to create customized training programs for their workforces, we are right in the middle of this transformation.
Invest in a Digital Learning Platform
We've seen how training programs have expanded with new technology and see this as a major trend that will define training in the year ahead. Employees are often left to figure out new technology for themselves, but this increases stress in the workplace and doesn't set your team up for true success. Platforms like ExpertusONE, can accelerate the digital transformation of your training processes, integrate multiple learning sources, and provide learning insights backed by robust data. Adopting innovative technologies and utilizing digital learning systems help your employees get ahead, and productive employees only lead to better business outcomes.
In short, last year exposed major gaps in many corporations' abilities to conduct training and while some have taken a wait-and-see approach to gauge the need for further training digitization, it's become clear that in 2021, the time for waiting is over. We cannot simply wait for the business world to iron itself out and go back to what used to be considered "normal". Companies need innovative solutions to tackle training, and they need them now. Platforms like ExpertusONE make it possible to engage your employees, customers, and partners with training and make a measurable impact for your company.