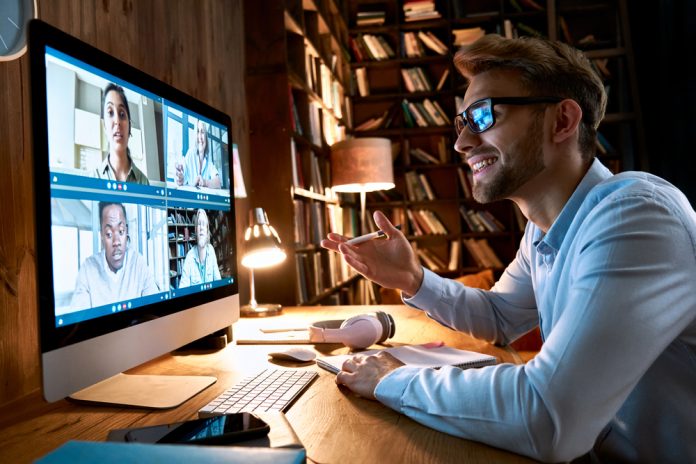 For many of us, the pandemic has been a blur. In the corporate training world, it's safe to say that the blur will continue even when the pandemic is over. When many companies return from the pandemic, it is highly likely they will need to fully embrace that they will be training a hybrid workforce (some people working from home and some in the office). In addition to that challenge, multiple training modalities have now become the norm, upskilling is accelerating, the Learning Management System (LMS) is blending with other Human Capital Management (HCM) technologies, and the delineation between general communication and training has blurred. Through all these changes, two challenges that existed before the pandemic are drastically illuminated; how do you better engage a distributed workforce, and how do you ensure that people understand the training they are supposed to know?
Training in a Hybrid Work Environment
Before the pandemic, the vast majority of employees worked in an office or had access to an office. Things like watercooler strategy sessions, peer-to-peer collaboration, and frequent interaction with managers were a given. Since the primary training vehicle was in-person training, there was some ability to determine if employees understood the training. The same thing holds true for any type of communication. In person, you can make sure people are paying attention, are engaged, and ultimately understand; remote is much more challenging. Those days are likely gone for most companies, so they need to embrace solutions that help mimic the characteristics of in-person training and other communication without the need to be physically in the same place.
Reconstructing Social Learning in Digital Environments
Research shows that peer-to-peer learning makes up 20 percent of employees' on-the-job learning. While these meaningful learning moments haven't died out, they certainly feel very different. To combat these training blind spots, organizations are starting to lean into social learning as a means for hybrid training environments. Up-skilling, for example, is driving a lot of training needs. Many companies have been forced to change business processes for engagement tracking, along with implementing and increasing the frequency of pre and post-assessments. Fortunately, there are many tools that are social, digital, and scalable that can address some of these issues, such as Zoom, Microsoft Teams, augmented reality, or VR training, along with a handful of gamified learning tools and learning experiences platforms (LXPs). Being proactive in creating social learning opportunities and leveraging these types of tools are prudent steps for restructuring or modifying a traditional learning program.
The New Golden Metric – Knowledge Retention Score
The main difficulty of this new paradox of training is that it will require deeper employee engagement. These challenges will require agile solutions that can keep up with the business change rather than a drag on the business agility. Regardless of the available tools and adaptation to a remote learning environment, knowledge retention is the missing metric between engagement, content immersion, and application. How do we know that employees remember and apply the information passed on to them? Measuring knowledge retention allows organizations to identify knowledge gaps before that gap becomes apparent, which can negatively impact business objectives and performance. Understanding and tracking this metric enables people, leaders, and learning practitioners to be much more agile, adjusting their content and training programs in real-time, which enables more profound engagement and learning overall.
Personalize for People
We already know that people learn differently, but how do you personalize training across entire organizations? Fortunately, the same technologies driving this massive digital transformation mentioned above can enable practitioners to automate the personalization of learning. The "Goldilocks" combination of technologies (not too much, not too little) can easily see similar results that marketers are achieving with personalization at scale, as long as they incorporate the four "D's"– Data, Decisioning, Design, and Distribution:
Data about learners' style, confidence, baseline knowledge, and other notable details can be automatically captured through engagement with the learning technology.
Data informs Decisions, with algorithms that provide the appropriate learning experiences right when they need it, meeting employees where they're at.
The Design of the learning program should automatically adapt based on the data and decisions.
Personalized Distribution allows employees to train in the flow of work using a modality best suited for an individual's learning style and unique work environment.
Putting a Bow on It
Over the past year, we've been forced to pivot over and over again as people, leaders, and learning practitioners. It's evident that the most consistent change in workforce learning will be that it will continue to change. As we have seen with many of our clients, the most resilient learning programs have become more agile and leverage technologies that allow them to meet their employees' needs better, regardless of their location.
It may be, and in most cases, it is, uncomfortable to come to grips that training has changed forever. With today's AI and socially enabled learning tools, coupled with so many innovative ways to extract data from our training programs, those changes are becoming more manageable, and we are all starting to adapt.
Onward together!