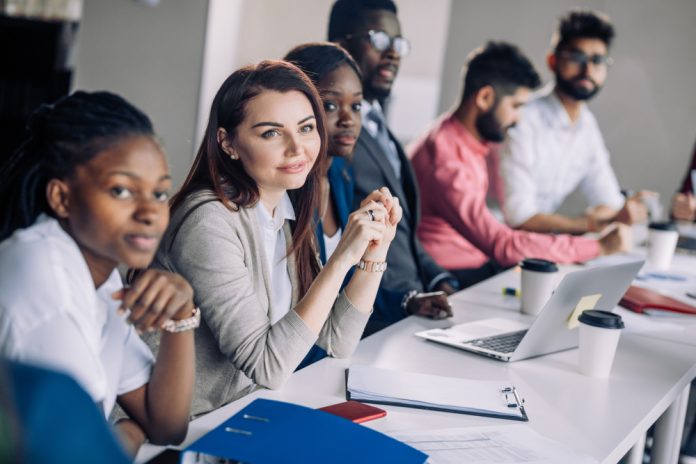 People know Human Resources (HR) professionals need to wear many hats for policy and procedures, benefits administration, training and development, party planning, and HR. These days, as demand for well-being has increased, HR has added the hats of cheerleader and counselor. Mental health support is becoming critical to employees and, in turn, must become a priority for organizations.
Many companies still do not understand how to provide a safe work environment that incorporates physical safety and mental and emotional safety. Numerous factors contribute to poor employee mental health: stressful workloads, exhaustive work weeks, and challenging coworkers, to name a few. So what can companies do to create a safer and more wellness-focused workplace?
As vice president of People & Culture at CNY Group, my role is to build and implement a framework that will successfully support our business and our people. I wholeheartedly believe that keeping positive mental health habits is a linchpin piece of this framework. CNY Group does this through consistent communication, thoughtful programming, and dedicated training. Considered together, I refer to this as my "Mental Health Toolbox."
Building Your Toolkit
To build your toolbox, you need to consider your industry and organization first. CNY Group operates in the construction and development services sector, and Founding Principal and President Ken Colao is passionate about integrating Environmental, Social, and Governance (ESG) standards across the organization. ESG principles help guide our efforts in developing sustainable business practices and progressive people policies. The "S" in ESG is all about a business' impact on the community around it. CNY weaves this concept in every aspect of HR—we are thoughtful about our impact and strive to consider the human connection with everything the department does.
Today, technology provides a multitude of ways to connect people. Hybrid work models increasingly have become the norm—tech giants such as Google and Microsoft have proven the success of remote work. But companies must balance that with fostering authentic, interpersonal company culture. The right balance between the physical and the digital workspace will vary from industry to industry and company to company. At CNY, we have not lost sight of construction as a very hands-on, face-to-face industry. We are mindful that we can leverage technology. Still, for any of our initiatives to be successful, we also must develop creative ways to continue the feel of in-person connections. I believe this is the case for many other industries.
Defining the Culture from Day One
Social interactions are the underpinning foundation of culture. They help build trust and a sense of community and belonging—they are the glue that binds a team. Each company's toolbox must contain deliberate opportunities for connections to be made.
At CNY Group, we start building these connections on day one when each new addition to the team is given an "onboarding buddy." Drawn from outside the immediate team or management structure, this buddy is someone they otherwise wouldn't interact with—especially in a virtual environment. The buddy offers an organic touchpoint as new team members settle into the organization by taking the new hire to lunch, answering non-job- function-related questions, etc. Moreover, this buddy serves as an ambassador for the company's culture—helping the new team member successfully integrate into CNY.
Another great way to help build connections from the start is through the new hire announcement. Rather than focusing on professional information when announcing and introducing new additions, share with everyone responses to questions such as, "Who inspires you?" and "Where would you like to travel?" This approach highlights people for being just that—people, as opposed to job functions. These tools can spark conversation amongst colleagues and create an immediate sense of belonging.
Meetings, company happy hours, and even just water cooler talk provides moments for employees to connect. This type of programming is an essential tool in the box as it allows for space for organic connections between people. HR must reimagine its approach as we all adjust to new ways of working and connecting. We can apply some of the same concepts of a hybrid work model to social activities. For example, host a virtual all-employee town hall for everyone and hold smaller in-person cross-department brainstorming sessions. When organizing social events, try a new technology along with doing something in person. In our case, we have an app that allows employees to share pictures and comments during our social events, such as our Halloween and holiday parties. Whatever you do, be sure to provide a variety of options to meet the interests of all your people.
While these actions do not seem to tie to mental health, savvy HR professionals understand that psychological safety and a sense of belonging are critical components of a person's well-being. By being deliberate about how you create a sense of inclusivity, you are shaping company culture to support positive mental health.
Removing the Stigma
Aside from building channels for positive connections, several other essential tools support mental health and well-being. Ensure that your medical plans cover mental health treatment and that their provider network includes a variety of mental health professionals. Bring in an Employee Assistance Program (EAP) as an additional benefit. Traditionally, an EAP offers short-term counseling to employees and their families. However, many programs also provide training, online resources, and a host of other wellness perks. Additionally, these programs can guide managers who want to support employees going through mental health issues. Communication of these benefits is also extremely important, as it makes employees aware of them and helps highlight the importance of mental health. 
Open dialogue and frequent training about mental health issues are critical tools. Understanding the signs, symptoms, and impact of topics such as substance abuse, anxiety, or depression can help co-workers and managers connect with those who experience mental health conditions. One great program to consider is Mental Health First Aid (MHFA) certification. Just as First Aid Certification gives people the skills to triage medical crises, MHFA trains on what you need to know to help someone going through a mental health crisis. Training such as this one is significant at CNY Group because they impact our people and our company, but these skills will positively impact the community around us.
As of 2021, 15 percent of CNY's staff has been certified, and there is continued inbound interest in accreditation across the organization. This demand exemplifies the very human connection-based culture we sought to achieve by integrating ESG principles into our people policies, specifically as it relates to the social element. What's more, that culture has become self-motivating because engagement with it begins from day one; it's evolved to be as much about the experiences as it is about the practices. The reimagination of the role of the HR department has been integral to that process. It provides a framework for professionals to learn from and apply to their own unique companies and cultures.
In the end, HR professionals wear one big hat—resource. HR professionals need to be a resource for both employees and the organization, and their approach must change as their employees and their organizations do. The world of work is vastly different today than one, five, and 10 years ago. We need to be prepared with the proper tools to account for those differences. Organizing those tools with ESG principles in mind is a great way to best support our people and our communities.