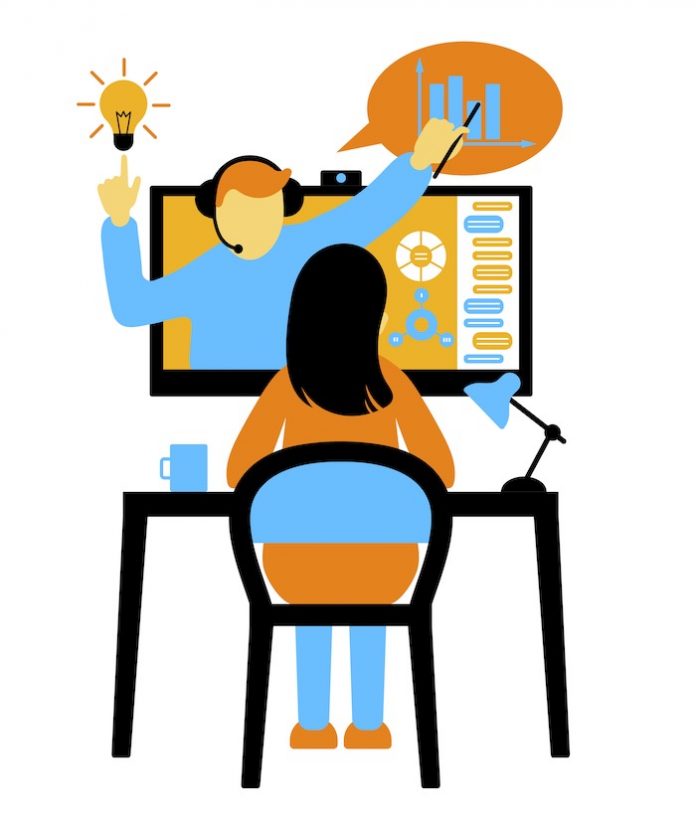 With more people getting vaccinated, we are all hopeful that pre-pandemic "normal" eventually will return in the coming months. Even so, certain behaviors that have become ingrained are likely to remain.
Chief among them is the videoconference.
Until just a few years ago, videoconferences primarily were reserved for situations where an in-person meeting was out of the question, such as for high-profile meetings taking place from multiple locations around the world. But there were other issues that prevented videoconferencing from going mainstream, such as slow networks, poor video quality, and the social stigma attached to not "showing up" in person.
Thanks to improved technology and the results of the pandemic, those are no longer issues. Today, we're just as likely to hold a virtual meeting with a colleague in the same city as we are with someone halfway around the world. And between the rise of the gig economy and the pandemic, virtual corporate onboarding and training sessions have quickly become part of the new normal.
6 Virtual Training Tips
While most businesspeople know the ins and outs of how to initiate a video meeting and join another's conference, some trainers are not as familiar with or proficient at videoconferencing best practices for achieving successful outcomes. Unlike an in-person meeting, it's easy to lose interest when joining a virtual training session and become distracted or overly fatigued.
Meeting via a videoconference app is not the same as gathering in person. And adapting to that fact is especially important when it comes to corporate training sessions. As a trainer, you want to know attendees are getting the most they can from each meetup. Fortunately, you can maximize your effectiveness when speaking to a virtual group by following some basic strategies. They include:
Adjust your camera angle and lighting to show the best version of you. Professional television shows have accustomed us to looking at presenters head on, with flattering lighting. You've hopefully become familiar enough with your Webcam at this point to make sure the camera is not pointed at your ceiling or up your nose, but one thing many people don't take into consideration is the distance they sit from the camera. When you speak to someone in person, you don't stand one inch from their face. Similarly, don't put your camera so close that viewers concentrate on your physical imperfections rather than your delivery. Also, make sure you are not silhouetted against a bright background; we've all seen the "witness protection" look, and it's not a good one—especially for the leader of a training session.
Pay attention at all times. We all think we can multitask to some degree, but as studies have shown, when we do two things at once, we do both poorly. As the leader, concentrate on your meeting. Looking at your phone to see a new e-mail, texting while someone is speaking, or talking to someone in the room while on mute will signal to participants that you're really not that interested, and you risk losing their attention.
Mix it up. Your in-person trainings likely have a combination of methods to keep people engaged, and so should your virtual ones. Think beyond slides and incorporate video demonstrations, breakout sessions, and other interactive practices such as polling and live Q&A for more hands-on engagement. Along these lines, getting to know all of the features built into your technology platform will allow you to determine the right tools for the right trainings. One of my high schooler's favorite teachers starts each video class with energetic music; why not incorporate a soundtrack into your training to wake up attendees?
Cleanse your space of clutter. While we're all working from home, a busy background can distract from the topic at hand. You don't want someone becoming more interested in what might be lying beside or behind you. Making your space look clean and simple will keep eyes focused on what you're saying instead of where or who you are. Alternatively, use your videoconferencing tools to blur your background or incorporate a virtual one.
Insist that your attendees keep their cameras on. You wouldn't tolerate not seeing people if you were meeting with them in person, so don't accept a blank screen simply because you're doing a virtual meeting. If someone has to grab a cup of coffee, express that you'll be much more understanding if they just say so rather than not-so-discreetly turning off their screen. Point out that the chat feature is a great way to let people know without interrupting the speaker or disrupting the meeting flow. Or simply schedule a break and let people know in advance, so they can plan accordingly.
Always assume your camera and microphone are on. We've all seen career-ending moves by people who have said (and done) embarrassing things when they assumed no one could see or hear them. Even if you know you've turned your camera or microphone off, you actually may have forgotten to do so. Don't take any chances in front of a professional audience!
These strategies are all easy to implement. Doing so will make all the difference between conducting a training session with real impact, compared to one attendees will forget the minute it's finished.