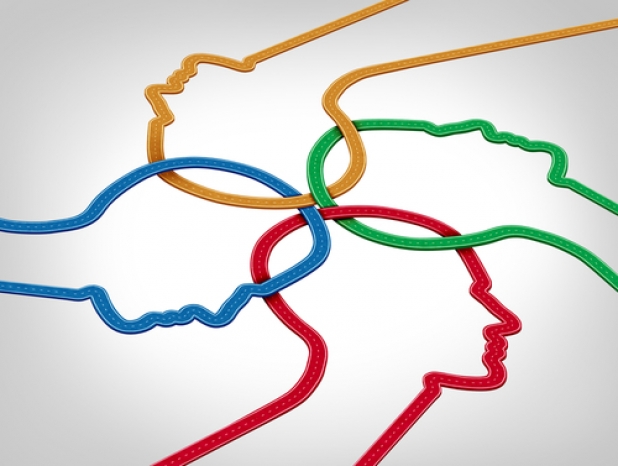 We can all agree that 2020 was a challenge for everyone. While we're taking some of these challenges with us into 2021, we're all keen to make this year a lot more productive, which means better supporting our employees to perform at their best—no matter where they're based.
One of the key challenges for organizations last year was uncovering the hidden expertise in the business. When we were all based in the office, it was much easier for people to overhear conversations and chip in with their knowledge and expertise. These "water cooler" meetings were often the most valuable. However, with most people still working remotely, we found ourselves with a "knowledge chasm," where information was suddenly trapped in the heads—and homes—of our subject matter experts.
Let's look at how we can make sure we're getting the best out of our "hidden experts" in 2021 and beyond.
Why Recognizing Subject Matter Experts Is Vital
Employees who are recognized for their expertise are also more engaged in their work, and are usually eager to share their knowledge with their coworkers. But many companies fail to invest in the tools and technology that can harness this infectious energy and enthusiasm for learning and knowledge sharing.
Remote working shouldn't be a barrier to recognizing your subject matter experts, and, in fact, embracing new technology can make it much easier. This recognition matters for several reasons. First, your organization's experts will feel appreciated and motivated for being asked to share their knowledge with others. Second, the rest of your people will benefit from the expertise of their colleagues, helping them find answers to their questions quickly and easily. You also will build trusting relationships between team members, who will know that they can rely on their coworkers for important information and useful responses.
How to Uncover Your Hidden Experts
One of the most effective ways to uncover your hidden experts is with a learning experience platform (LXP). This sits alongside your learning management system (LMS) to supplement your formal learning provision with informal, social learning, and it is an ideal way to tap into your organization's experts—those you already know about and those you don't.
Not all LXPs offer the same functionality so look carefully for the following features:
1. Collaborative workspaces
If you use mainstream social media, such as Facebook, Twitter, or LinkedIn, you'll know how easy it is to drive engagement with a simple post, whether this is text, an image, or a link. You can set up a collaborative workspace in your LXP to do exactly this. Workspaces can be set up for specific topics, teams, or projects, ensuring the conversation stays relevant and the right people are involved in the right conversations.
Encourage your experts to set up regular posting schedules with links to useful content, helpful tips, or relevant news stories, and others will weigh in with questions, comments, and "likes." This will help experts build their reputation (which you could bolster with a badge or special title that appears on the LXP, such as "Health & Safety Expert" or "Diversity Champion") and will help others learn from their expertise without having to access formal training.
2. Content curation
Everyone across the organization should be actively involved in their own learning. A key way to do this is to make it easy to create and curate their own content to share with others.
There is already a wealth of useful content in the world, whether that lives on your LMS, elsewhere in your organization, or on the wider Internet. On some LXPs, anyone can curate a "playlist" of resources to share with their coworkers. This could include formal learning courses from your LMS, YouTube videos, podcasts, ebooks, news articles, blogs, or anything else.
This is a great way to reveal some of your hidden experts. You can look at playlists and content that are attracting high levels of engagement, such as likes, comments, and shares, to help you identify the respected, knowledgeable voices in your organization. Look for LXPs that include a machine learning recommendations engine that will help maximize exposure to the best and most valuable content, personalized to each individual's interests and needs.
3. Learning in the flow of work
When launching a new system, it can take weeks, months, or even years for it to become truly embedded into the normal workflows of your people—if it happens at all. Increasingly, with more open software frameworks and APIs, it's possible to surface learning opportunities within the systems your people already use. Learning in the flow of work shortcuts the practical application of new skills, knowledge, and behaviors.
Look for solutions that integrate with the tools your team is already using, such as Microsoft Teams or Slack. If your people can quickly and easily share their playlist or a discussion topic from the LXP on your communication system, they are much more likely to do so than if they have to navigate multiple systems to share information. This makes learning engagement much more friction-free.
Leveraging Your Hidden Experts
Identifying your hidden experts doesn't happen overnight. It will take time for people to share and offer feedback on shared content, and encouraging communication and collaboration is the best way for this to happen. Tying this into your wider learning and development program will help fuel the success of your peer-to-peer learning and knowledge sharing. Remember to create performance objectives related to engagement and collaboration as this will ensure it becomes part of employees' everyday role with the positive support from their manager in regular performance check-ins.
Active participation is critical to creating an intentional learning culture. Your learning experience platform, when tightly integrated with your learning management system and, indeed, your performance management system, are essential foundations in sustaining that culture. Doing so gives your people and your organization the best change to thrive in the new world of work ahead of us.
Lars Hyland is chief learning officer of Totara and a longstanding thought leader in the fields of HR and learning technology. He leads the drive for adoption of Totara's open Talent Experience Platform, working in collaboration with a worldwide network of expert partners. Hyland has more than 30 years' experience working with a wide range of organizations to build workplace learning experiences that raise people performance, productivity, and engagement. Contact him via:
Twitter: @larshyland and @totaralearning
E-mail: lars.hyland@totaralearning.com
Website: www.totaralearning.com