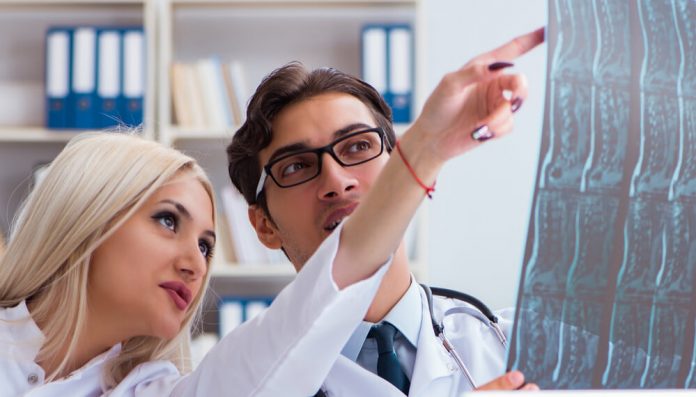 Recruitment and retention are top concerns in today's competitive employment environment, and organizations are doing all they can to attract and keep top talent. Competitive salaries are only a baseline. Post-pandemic candidates also demand robust benefits; a mission that inspires them; and a workplace culture that fosters trust, professional growth, and work/life balance.
It's no small feat. One field that's been hit harder than most in these times has been healthcare.
Even before the pandemic, it was notoriously challenging for hospitals to retain medical professionals due to high rates of burnout. And yet, by leading with the organizational value of empathy, Cleveland Clinic was able to take action that gave its front-line workers the support they needed and boosted morale even through the pandemic's most challenging conditions.  The result was remarkable success in employee retention.
How did the organization do it? Cleveland Clinic's efforts built upon an established coaching culture and focused on frequent one-to-one support.
A Human-Centered Approach
When the pandemic struck, Cleveland Clinic's coaching program was already a decade strong. Though it started as a performance-based program, the focus shifted as the program evolved to developmental coaching intended to foster strong relationships between leaders through improved communication. The initial success of coaching led to the adoption of a philosophy throughout the institution: "Inspire & Coach." That principle became one of the organization's four leader behaviors.
From there, Cleveland Clinic wove coaching throughout all caregiver experiences, from onboarding and development to performance management, and even retirement. Managers and leaders trained in using coaching techniques during daily interactions and learned how to transform their review processes into real-time coaching conversations. Such discussions reframed the experience from a reactionary, metric-focused review into a reflection-based dialogue designed to inspire and engage, but also to build connections driven by empathy.
Swift Action for Changing Circumstances
Healthcare professionals are always under pressure, but in 2020, the pandemic brought it to new heights. While the caregivers performed live-saving work amid unprecedented conditions, Cleveland Clinic knew it was not enough to ask them to "power through." Someone had to take care of those caring for others so the heroic effort the pandemic demanded could be sustained.
The leadership team used the internal coaching program to take quick action in support of front-line staff. They quickly augmented the traditional coaching offerings with an Express Coaching Program that was operational within a week. Through the program, those navigating the complexities of responding to the pandemic were able to connect with an internal coach for a one-time, 30-minute virtual session.
In addition to one-on-one and group coaching, a peer coaching program connected doctors with other physicians trained as peer coaches, enabling them to collaboratively set goals, such as improving communication or addressing burnout.
Cleveland Clinic also lent support to the coaches who were taking on this additional effort, with monthly calls for the internal coaching community throughout 2020. These calls focused on ways to use coaching skills to build resilience, such as processing emotions and fostering trust in a virtual work environment. During this time, the organization saw attendance in its ongoing coach development sessions double. Topics included implicit bias in coaching conversations, the importance of non-verbal virtual communication, and working with coaching participants in acute distress.
Leading with Empathy Pays Dividends
In alignment with its "patient-first" mantra, empathy is a core value for Cleveland Clinic's culture. A survey of peer coach training participants indicated a 20 percent increase in confidence demonstrating empathy because of this training.
The economic cost of physician burnout is a challenge throughout the healthcare industry. But Cleveland Clinic's coaching program had a positive impact on addressing this issue and reaped rewards, even when faced with the exceptional circumstances of the pandemic. More than 160 physicians who worked with a coach indicated the coaching experience was a key factor in their decision to stay with the organization. Cleveland Clinic estimates that this alone saved the organization $84 million in physician retention.
Through coaching surveys, Cleveland Clinic also calculated the transformational nature of its coaching program. Nearly 90 percent of caregivers surveyed said working with a coach helped clarify their values and goals for personal growth. Further, 86 percent of caregivers said they felt more prepared to advance in their career. In 2019, a popular customer loyalty metric found Cleveland Clinic scored nearly 30 points higher than a benchmark of excellence for those who would recommend coaching to a friend or colleague. The organization also found that its internal coaches reported similar benefits such as increased fulfillment, engagement, and resilience.
Coaching Culture Offers a Powerful Human-Centered Approach to Talent Management
When the COVID-19 pandemic struck, Cleveland Clinic's coaching culture allowed the organization to quickly implement support through an on-demand virtual coaching program and other support for its leaders and team members on the front lines of the crisis.
Today's job candidates expect organizations to provide a culture that addresses the full person, not just the employee. Implementing coaching into the structure of an organization can be game-changing in the effort to unlock these crucial core values and practices from the top down. When an organization's leadership takes a human-centered approach to its decision-making and responds to new challenges with empathy and quick action, it can strengthen a team and offer the support necessary to not only navigate a challenge, but come out of it stronger on the other side.