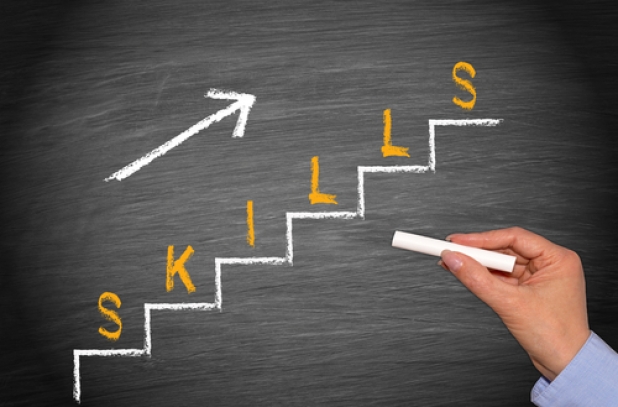 It goes without saying that 2020 was entirely unexpected. The COVID-19 pandemic upended every aspect of our lives, including how, where, and why we do the work we do. It also cast a spotlight on the companies that are doing the work to invest in their employees' professional development, and physical and emotional well-being. The promise of a vaccine and potential return to a more normal life means 2021 will look quite different. 2020 was a year of pausing, reflecting, and reevaluating. For 2021, I see a laser focus on creating and providing pathways for employees to develop the skills they need for the future.
Workers will demand that their employers provide skilling opportunities.
In an edX survey of U.S. consumers last summer, 33 percent of respondents reported that companies should be responsible for ensuring that workers are prepared for jobs of the future. Now, mid-pandemic, if we were to ask the same group again, I would expect that number to be significantly higher. With the lack of intervention and support for people impacted by the pandemic in the U.S., one place to turn to is industry. Organizations have the power to be the driving pressure toward a collective solution for the future of education in the workplace, empowering workers with opportunities for continuing their education. It is both a moral and economic imperative for companies to implement education programs to help safeguard the future labor force, especially in 2021.
Skills pathways will be integral to effective professional development.
With the loss of in-person work environments for the majority of traditional office workers, COVID-19 has pushed companies into more closely managing their learning culture. Providing continuous learning opportunities and creating a culture around it is now seen as a positive "perk" and a motivator for employees—but as the pandemic continues to accelerate the future of work, learning opportunities also are becoming an essential investment in a company's future and ability to compete. As companies make this investment, their strategies also have gotten more sophisticated.
We are seeing our customers in industries that are facing rapid worker displacement due to automation, such as banking and insurance, create skills development pathways that will prepare their workers for other types of roles and opportunities—whether within the same company or elsewhere. Proactively addressing internal skills gaps is a trend that has picked up over the last few years, and companies that have done the legwork are well positioned in 2021 to set employees up for success in future skill roles. This momentum from our customers shows me they understand that even if we return to the office in the next year, professional development can no longer be a "nice to have."
Productivity in Perspective
Pre-pandemic, workforce development initiatives often used a mix of in-person and online courses and seminars. Now, they've been entirely forced online, and we've seen more than one event quickly shifted from in-person to virtual as COVID cases have spiked in recent weeks. Even when we're able to travel safely again, I think off-site training sessions are largely things of the past. The availability of job-relevant, immersive courses that can be applied immediately make the move to virtual learning easier and efficient, as well as more cost effective. For companies that felt remote anything was a risky business, 2021 will be the opportunity to reflect and embrace what 2020 taught them—it's simply not true. There are challenges with being remote, but virtual does not equal less productivity or less impact.
In short, all eyes are on skills development next year. We've seen the toll 2020 has taken on all workers due to the pandemic. All of the trends the workforce was moving toward have only been accelerated, but we'll see companies activating proactive programs against worker displacement in 2021. We've spent the last year acclimating and planning for our new normal, and we're ready to implement it.
Adam Medros is president and co-chief executive officer at edX, overseeing the day-to-day management of edX's operations and driving the growth and expansion of edX's learner base, platform, and product offerings. Medros brings extensive operational expertise to power edX's innovation and growth at a global scale. He holds an MBA from Harvard Business School and a Bachelor's degree in Economics and German with Honors from Dartmouth College. Follow him on Twitter at @adammedros.