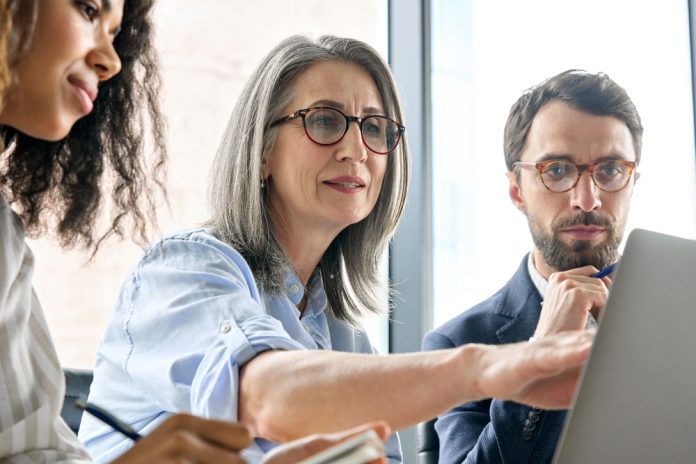 The Great Resignation. Quiet quitting. The labor shortage.
We have had many names in the last few years for the exodus of employees from their jobs, in search of greener personal and professional pastures. No matter what we are calling it, though, the truth is the war for good talent is real and the work to retain talent is harder than ever. At the same time, the challenge of fulfilling diversity, equity and inclusion goals grows every day for companies of all sizes, in all corners of the country.
At the crossroads of these forces in the American workplace are great candidates who are more aware than ever of what cultural and business drivers are important to them and making decisions accordingly. Employees want to work for companies that provide equal opportunity, have great culture, offer flexibility, and inspire them with real purpose.
What if I told you that some of the most hard-working candidates, who bring incredible value to an organization, are loyal, drive culture, and help a company fulfill key recruitment goals are blind or low vision?
It may seem counter-intuitive, but blind and low-vision candidates are a smart investment for companies. More than 70 percent of blind and low-vision employees struggle to find work, but oftentimes, these employees are highly skilled and experienced – including in key fields such as IT, finance, HR and more. Companies who hire blind or low-vision employees often see retention rates at or near 100 percent, because the world is still catching up to how valuable these employees are. Once they have a job that is secure, they tend to stay.
Our New Ways of Working Are Uniquely Suited to Support Disabilities
Being born completely blind is quite rare. Many people who are blind or low vision lose their eyesight later in life due to several factors, including aging and disease. There is also a significant difference in being legally blind, where you may have highly limited sight or low vision and being totally blind which is a complete lack of light perception. Prior to losing sight, these individuals are often highly accomplished in their fields or have completed varying levels of schooling. That knowledge and world experience is not affected by loss of sight. And thanks to major advances in technology, smartphones and the rise of remote work, blind and low-vision workers can learn new ways of working quite quickly, putting their institutional knowledge to work, using modern tools.
If you've greenlit funds in the past few years for employees to buy monitors, cameras or other equipment that allows them to work more comfortably than home – you're halfway there! Many blind and low-vision workers use this same equipment, as well as what is already baked into the everyday software that nearly all workers use day-to-day.
If your needs require an employee to be at the office, in addition to some of the light hardware needs, blind or low-vision workers just require a clear path to a desk space. Most blind and low-vision individuals use habit to navigate their surroundings – so accessibility is also achieved by making sure that chairs, desks, trash cans and other deskside staples are placed in the same way, each day. For example, a trash can is always on the right-hand side of the desk. After this, blind and low-vision employees can navigate in the way best suited to them.
Fulfilling DEI Goals Is as Easy as Re-Thinking the Ideal Hire
For many companies, DEI goals tend to center around race and gender. And these are critically important, but they are not the only path to success. Considering diversely-abled employees in the hiring process is a way to meet DEI goals, fill key positions, retain top talent and create a workplace where everyone is valued and respected for their functional expertise. We encourage HR leaders to look beyond basic metrics and reach into cohorts like the blind and low-vision to find talent that is not only ready, willing and able to work, but excel in doing so.
At the same time, seek out third-party experts with deep experience in setting up accessible workspaces to save precious time and energy. By outsourcing this work, you create instant ROI – both for the worker, as well as the HR leads who can return that energy to recruiting or onboarding.
This approach may seem radical but some of the top companies in the world in technology, pharmaceuticals and government have already paved the way for success. There is nothing to lose, except your next great hire.