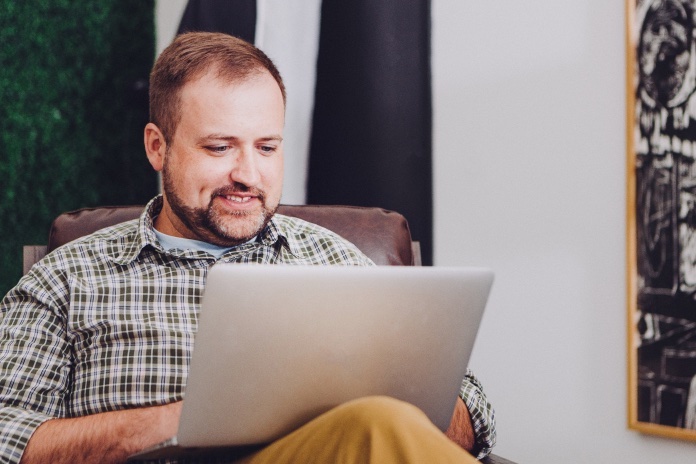 The growing demand for diversity, accessibility, and customization brings the need for learning personalization. eLearning now has to speak to a particular persona, be it an employee, a partner, or a customer.
Furthermore, companies increasingly recognize the importance of transmitting their brand identity to win the hearts and minds of their target audience. When hiring instructional designers for eLearning projects, they expect to get professionally designed online courses that will carry their brand's touch and make a statement, but remain completely user-friendly. Using proper authoring tools, it's possible to feed two birds with one scone and personalize eLearning greatly. Here are a few ways to do so.
Color Palettes
Course developers who are attentive to their learners' needs pay special attention to the design of their eLearning content. It may be challenging to maintain unity in style throughout a multi-slide course and ensure that it communicates the required message and fosters the expected change in mindset or behavior.
For example, different colors can communicate different meanings—as such, using the same colors for fire safety courses and emotional intelligence courses, for example, wouldn't be appropriate. So if the authoring tool provides various color templates that would suit certain topics, it will be a valuable aid to the authoring process. In a similar manner, companies can incorporate a brand color palette and easily apply the same color scheme to all slides.
Course Templates
It's helpful to use an authoring tool that contains a library of ready-made course templates that were built with design principles in mind. This way, course developers will get course prototypes that will be well balanced in terms of:
Color
Composition
Spacing
Pre-designed templates have the same style and save time on course development. They are made to focus learners' attention on key information and entice them to linger on slides longer.
Fonts and Backgrounds
Texts and backgrounds must complement each other in order to facilitate convenient reading. Moreover, carefully chosen fonts and background colors help to address different learning needs and let learners view the course with no issues.
For example, ordinary white-colored backgrounds and small text fonts don't suit readers with dyslexia. A nonprofit organization that works with learners who have dyslexia appreciated the possibility of using peach and gentle orange backgrounds instead. The authoring tool it used allows for customizing backgrounds and fonts, including the ones used in course players.
Interactive Navigation
An authoring tool should allow for creating courses with flexible and clear navigation within slides or entire sections. It's essential to enable learners to find a needed portion of knowledge on a specific topic easily. Preferably, the course will let learners choose their path within the learning material, thereby personalizing their experience.
Course developers can make navigation user friendly and easy to follow with action buttons such as "Previous" or "Home," with branching that will give learners control over their training process, or with interactive tables of contents and course outlines.
Animations and Interactions
If the course's target audience is young people, or the topic allows for some playfulness, animations and special effects can help provide an engaging learner experience. Interactive blocks, buttons, and objects make the process immersive and make a learner feel they're not just viewers of but participants in their learning journey.
Course developers also can use interactions that are ready-made layouts suitable for different learning situations. These can be interactive timelines, glossaries, hotspots, guided images, media catalogs, etc. They make information more accessible, put it in order, and keep it simple for learners.
Customizable Playback Options
Giving learners an opportunity to manipulate the playback process in a way that's comfortable for them is a great step toward personalization. A proper authoring tool now needs to provide adjustable player speed options and the choice between dark or light color themes. This lets learners study at their own pace and choose a comfortable level of lightness when viewing a course.
There also should be options to select a preferable way of displaying video lectures when the presentation is accompanied by video. The more types of players an authoring tool provides, the more personalized a learner experience will be.
Adaptable and Responsive Content
Another aspect of learning personalization is letting learners fit training into their daily life seamlessly. They need an opportunity to study at whatever time is convenient for them. This can be done via mobile devices. That's why the authoring tool should have the functionality to create mobile-ready eLearning content for any screen. It's important to ensure it also keeps all effects, triggers, and other elements intact for viewing on mobile devices.
Content responsiveness and adaptability provide more varied ways of interacting with the learning material, and thus facilitate the personalization of learning.
Role-Play
Any learning process becomes easier when it gets social and includes reflection on the topic and practice with other people. With the possibilities of online learning, learners can practice within interactive role-play scenarios in the digital environment. It only takes the creation of a dialogue simulation that has branching to practice decision-making and simulate various outcomes of a given situation.
While interacting with a fictional character (e.g., a customer, patient, teacher, child, etc.) and selecting between the proposed options, a learner makes their own choices, commits mistakes, and finds their own way to knowledge.
Characters and Locations
It's wise to make the topic more relatable to learners by adding characters and locations to the course. These can include both realistic and hand-drawn pictures, depending on the goal an instructional designer pursues. For example, a background photo of a real-life workplace can immerse learners into the context of training thoroughly, while hand-drawn illustrations simplify recall.
Characters contained in the built-in content libraries of authoring tools should represent various ethnicities, ages, lifestyles, and occupations. They serve as guides for learners in the learning process, so their appearance should match learners' expectations. Including various personas in the course makes learning more person-oriented.
Conclusion
The one-size-fits-all approach is not welcome anywhere these days, and the spheres of learning and training are no exception. The features noted above are must-haves when you want to deliver more personalized learning experiences and address individual learning needs with minimum effort.
iSpring Solutions, Inc., is a U.S.-based software company committed to developing high-quality desktop and Web-based solutions for corporate training, eLearning, and content creation. Its recently released iSpring Suite authoring tool remains intuitive and easy-to-use, but offers greater graphics, more fluid designs, and advanced playback options. With iSpring Suite 11, course developers of any skill level can create highly customized and well-designed courses and facilitate optimal experiences for their learners.