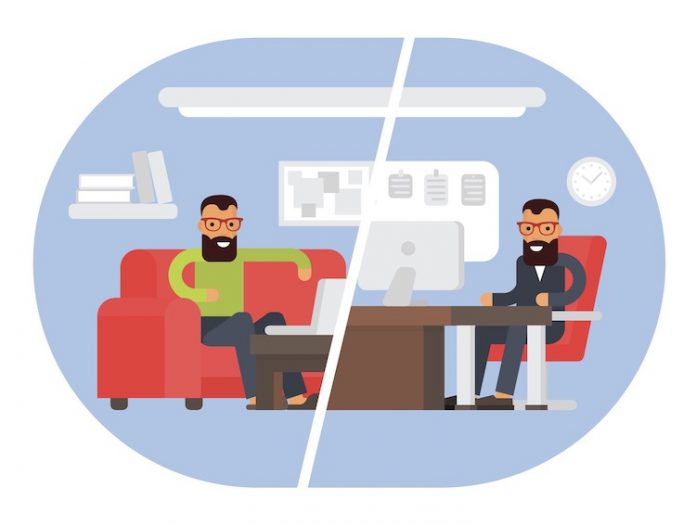 More and more people are working a combination of in the office and from home or remotely—aka, "hybrid" work—and they prefer it that way. In fact, according to a recent survey, more than a quarter of the respondents said they'd leave their current job if the hybrid policy was taken away. Today's workers expect this flexibility in their roles. But it's not always easy to get it right—organizations have to consider a variety of factors.
How Do Organizations Make Hybrid Work Effective?
The first thing companies should recognize about creating a hybrid workforce is that it's not a one-size-fits all model. What works well for one organization may not work for another—something that OpenSesame course creator iAM Learning discovered firsthand during the pandemic chaos of the last couple of years.
Instead of simply doing what you think is the right thing to do and following current trends (such as a four-day workweek or set days to work in office or remotely), Tom and Gemma suggest a more collaborative, proactive approach.
Start by surveying your employees and asking what they want:
How many prefer to work remotely, in-office, or a combination of both?
Do you have a large percentage of employees with childcare needs?
What type of environment do your employees thrive in?
Consider all of these factors—coupled with the needs of the businesses, such as technical capacity, operations, etc.—when making your decision, and perhaps go with multiple approaches instead of a structured, top-down approach.
How to Navigate the Challenges of Remote/Hybrid Work vs. On-Site Work?
Though remote work clearly has its benefits, it also has some potential pitfalls. These include lack of engagement, potential for social isolation, and the need for technology that can support a virtual workforce, to name just a few.
To combat this, start with your leaders. Upskill your front-line managers; give them the tips and tools they need to take their leadership skills into the virtual environment so they can engage effectively with their employees.
Next, ramp up your onboarding process. Work to create a virtual-friendly new hire orientation process that includes both synchronous and asynchronous communication tools and a mentor/mentee system. This will allow employees to benefit from working with others while also giving them flexibility to learn as their schedules allow. This setup also helps to establish a collaborative, transparent work environment for your employees and gives them a sense of psychological safety.
How to Help Employees Combat Social Isolation?
Perhaps one of the biggest potential pitfalls to working remotely is the lack of social engagement. Virtual events can help, but nothing can substitute for that feeling of connectedness one gets from meeting with others face-to-face. To manage this, Tom and Gemma have a few suggestions.
Ask employees for their input.
Consider adding an employee well-being provision to your benefits.
Create structured opportunities to check in.
Use virtual tools—but don't over-rely on them
Start implementing some of these tips soon, and you'll be on your way to an improved hybrid workplace!