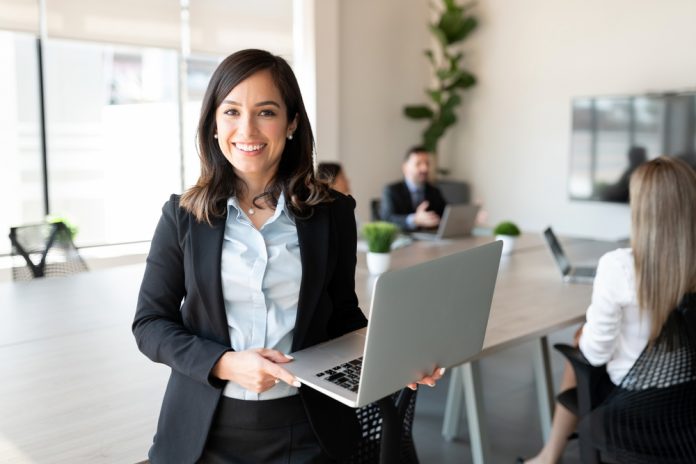 You know that compliance is essential to keep your business running. You've seen the research; you know that compliance improves workplace morale, creates a culture of ethics and trust, and prevents lawsuits and regulatory fines. And so, you work hard to promote compliance within your company. You have a reporting hotline, you post signage to remind employees of company policies, and you invest in an engaging training program that teaches new hires everything they need to know.
But are your efforts actually working?
Many companies throw money at compliance solutions, hoping they will reap the benefits of an ethical and compliance-based corporate culture. However, if you're not monitoring those solutions to see their effects, you'll never know where you're succeeding (or worse, where you're failing). Without key metrics, you may not realize that your company isn't practicing compliance at all – and that all your investments into compliance training have been for naught.
How can you assess the effectiveness of your compliance training? Here are a few suggestions to get you started.
Quizzes and Surveys
In school, your teachers assessed your understanding of a topic by giving you a quiz. This allowed you to demonstrate your knowledge of the subject and helped your teacher keep track of which students needed an additional review. While your school days may be long behind you, the ideas behind quizzing are valuable even in the workplace – which is why you should be quizzing your employees.
Firstly, you should quiz your employees regularly during the training program. When employees are still in training, it's easier to offer them additional guidance and assistance – but you won't know to offer this help if you don't know they're struggling! Additionally, you should quiz employees on compliance policies throughout their time at your company to help keep those procedures fresh in their minds.
Of course, quizzes are not the only way to assess the quality of your compliance training. Sometimes, the best way to see if your training is effective is to ask the trainees! Conduct surveys at the end of your training to ask employees how they might improve the program. Not only will this make your training more effective, but it will also promote a corporate culture where your employee's voices get to be heard!
Insights from Management
Your management team can be your greatest ally in assessing the quality of your compliance training. Supervisors are often the first to hear reports of misconduct or noncompliance. Employees often go to their supervisors when they have a complaint, which means that supervisors and managers know precisely where your business isn't meeting compliance standards.
Make time to talk with your management team and learn what kind of complaints they are getting from employees. This will help you understand where your organization can improve: is your office struggling with inclusivity issues? Are certain industry standards falling by the wayside? Is there a bad actor (or more than one) behaving inappropriately at work? Your managers will be the first to know, so make sure they report their intel to you.
It's also important to train your managers on the appropriate way to handle reports of misconduct. Whether they witness an in-office incident or simply hear a complaint from an employee, managers must know the proper company protocol for handling issues of noncompliance. Proper training can help your managers deal with incidents quickly and with confidence, which helps build a culture of compliance in your workplace.
Compliance Metrics
In our data-driven society, metrics are essential for managing your business. This is just as true for compliance as it is for any other part of your company! You can analyze metrics surrounding your company's compliance policies to determine where you aren't making the grade – and once you know where you're falling behind, you can implement measures to improve.
Which metrics should you be looking for? We've already mentioned a few – namely, the results of training quizzes and reports of employee misconduct. But you should also collect data from compliance audits, employee retention, key risk assessments, and any other aspect of your business that might relate to compliance.
These metrics will help you see a clear picture of how your company operates – including which elements of your compliance training are sticking in your employee's minds. Once this picture is available to you, you will be able to address non-compliance issues in your business more effectively.
Other HR Data
When it comes to assessing your compliance training program, more data is always better. And when it comes to collecting data, your HR department is a veritable goldmine! Ask your HR team to dig up data from exit interviews, harassment complaints, incidents of theft, and any other information that could relate to your compliance program. Like all the other information we've discussed, this data can help you see where your compliance training is lacking.
Make Your Compliance Training More Effective
But what do you do once you HAVE all this data? Take action! All the metrics and data you've collected point to places where you can improve your compliance training programs, so make sure you use that data to your advantage!
Adjust your training programs to make them more engaging. Implement a reporting hotline so employees feel more comfortable making complaints. Find ways to make your compliance training more effective – and in the process, make your business more ethical overall.
One way to easily improve your compliance programs is to hire a third-party vendor who specializes in compliance. These professionals are up to date on the latest training methods and the latest compliance requirements, and they will help ensure that your business meets these standards. Third-party vendors can also collect data on your training program, giving you the tools you need to continue building a compliant corporate culture.