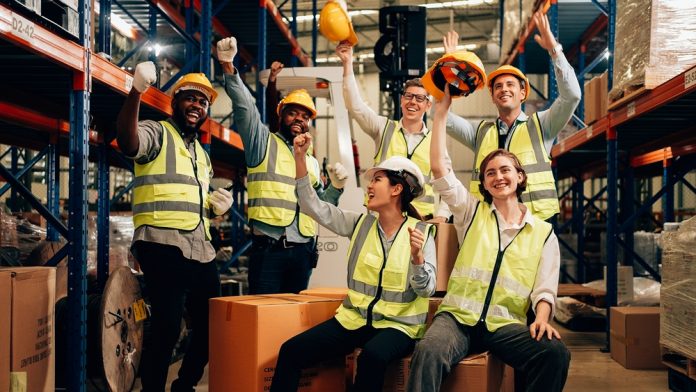 Keeping employees safe is a key part of any workplace training program. The Occupational Safety and Health Administration (OSHA) sets safety training standards for specific industries with known hazards. Failure to comply with the latest state and federal safety regulations can result in a major fine.
But there is debate about whether occupational safety training results in fewer employee injuries and deaths. In 2010, the National Institute for Occupational Safety and Health (NIOSH) determined that safety training affects worker behavior regarding ergonomic and workplace hazards. Still, the agency could neither prove nor disprove that training can keep workers safe.
That doesn't mean organizations shouldn't bother with safety training. Rather, managers should heed this as a warning that their safety training program may be out of date.
So, what can employee managers do to improve the safety training process? It starts with evaluating the merits of the current training program.
How to Evaluate a Workplace Safety Training Program
Organizations should begin by reviewing their current safety training program and materials. These should be updated regularly to ensure they comply with the latest industry standards. If a worker was injured in the past, it could mean that the organization's training materials are ineffective.
The safety training program must be accurate, clear, and practical to be effective. It needs to be geared specifically toward the intended recipient so that everyone on the team understands the information being provided. Employers must consider each worker's cultural and educational background when drafting the training materials. The information may need to be provided in multiple languages. Employees must indicate their preferred language, so managers can prepare these materials accordingly.
Workers may also vary in terms of education. Some may struggle to understand certain concepts or terms, so the organization should do everything possible to answer questions and reduce confusion among staff members.
Managers should follow up with workers after the training program to ensure they comprehend this information. This may include observing their performance in the field or testing workers on their knowledge of the latest safety protocols. They should also ask the team for feedback on how the organization can improve the training process.
How to Make Workplace Safety Training More Effective
Organizations should always look for ways to improve the quality of their safety training materials. The administrators must set clear, tangible goals for their safety program. Any changes to these materials should ultimately bring the organization closer to these goals.
New technology is changing the way industries train workers for potentially hazardous tasks. Video, animation, and virtual reality can help increase worker engagement by helping them better visualize the work environment during training.
Software programs also make it easy for managers to replicate their training materials across different mediums and formats to tailor the presentation according to the audience. This also gives workers more options for how and when they access these materials.
Since workers may not fully absorb these concepts during the initial training session, they should have access to additional training and support if they need assistance. This information should be readily available throughout the workplace for all to see.
Worker safety often comes down to testing and prevention. As the law requires, managers must regularly test and inspect the work environment for potential hazards. Workers should also have access to clean, effective personal protective equipment (PPE) when occupying hazardous environments.
If workers fail to comprehend crucial safety information or the training program is outdated, the company can contact an authorized safety and health trainer through OSHA's voluntary Outreach Training Program. Workers can sign up for a 10-hour training program on various important issues, including employee rights and the presence of workplace hazards. Workers and managers can also participate in a 30-hour course for a more in-depth review of these subjects.
Safety is a group effort. Managers should set a good example for their employees to ensure everyone does their part to keep each other safe.