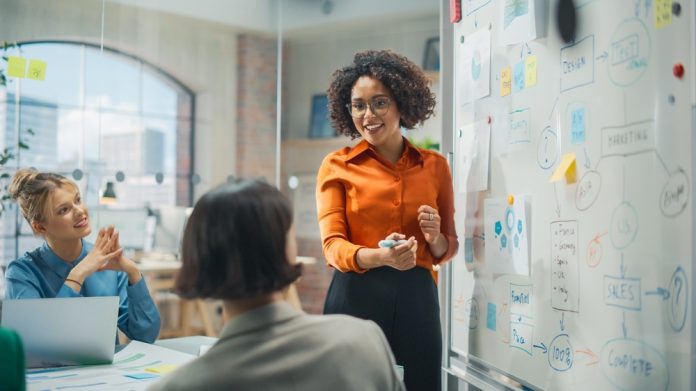 Leaders play a central role in developing team relationships, and today, the effectiveness of a leader's social skills is increasingly a top priority. Why? Because the quality of a team's relationships directly impacts its members' solidarity, mutual respect, creativity, and support—which ultimately affects an organization's performance. From a broader perspective, a leader's social skills tend to directly impact the brutal measures of the organization's revenue, profit, turnover, and productivity.
Regarding leadership potential, the importance of modern skill sets like social skills cannot be underestimated. Many professionals today consider social skills equally critical to traditional finance, marketing, and technology competence, as noted in "The C-Suite Skills that Matter Most," published by the Harvard Business Review. The article also noted job descriptions mentioning social skills increased by 30 percent from 2000 to 2017, while job descriptions saying financial expertise and other technical competencies decreased by 40 percent across the same period.
Developing social skills at the leadership level takes time and commitment. While these skill sets can be time-consuming to create and challenging to master, finding ways to understand human behavior can be critical to a leader's long-term success in managing their organization. Considering the needs of the 21st-century workplace, a paradigm shift in leadership development is essential.
Using a Behavior-Factor-Based Approach to Bolster a Paradigm Shift
There is no shortage of training programs and coaching services to help leaders develop social skills, and many of these programs incorporate personality assessments to assist leaders in building interpersonal skills and understanding people. However, personality traits are abstract concepts that can be difficult to detect, decipher, and respond to; therefore, learning to understand human behavior is more beneficial to a leader than learning about personality traits.
Instead of assessing personality traits, assessing behavior factors provides a more concrete and actionable method for understanding, leading, and working with people. Behavior factors describe how a person acts, intrinsic motivations, ability to adapt to circumstances, how they tend to interact with others, and what conditions can affect behavior negatively. Behaviors can be changed and modified, whereas personality traits are primarily considered difficult, if not impossible, to change.
When organizations utilize behavior factors in leadership training programs, people's behaviors can be more easily explained and managed successfully. This approach is nuanced, visual, and more applicable when understanding jobs, teams, and the mechanics behind large organizations. It's a positive, direct way to maximize a person's performance and well-being while minimizing or eliminating detrimental behaviors.
Leadership training methods and programs emphasizing behavior-factor-based approaches are more likely to provide concrete and viable strategies for understanding, recruiting, working with, and leading people. Additionally, they can accurately describe how people act and help uncover an individual's:
Intrinsic motivations
Adaptation to circumstances
Response to negative conditions
Tendencies when interacting with others
Ability to build relationships
Once behavior factors provide leaders with a means of understanding how people behave, organizations are typically more able to develop their leaders' social skills quickly and effectively. Based on observable, definable, and measurable actions, behavior factors provide more practical ways to aid leaders in managing people, enabling them to adjust their behavior accordingly and direct their teams with confidence, empathy, and objectivity.
How a Behavior-Factor-Based Approach Changed Starlight
The company Starlight had significant challenges: improving recruitment and retention and employee engagement levels. And like most companies, Starlight used personality and 360-degree assessments to achieve their goals—with the issues of employee retention and engagement continuing to return.
Starlight then implemented a behavior-factor-based approach and began using it in their leadership development training to develop job descriptions, team assessments, recruitment methods, coaching, performance enhancement strategies, well-being initiatives, and more. After six months, the results showed:
More effective interviews as measured by interviewing time and number of quality candidates attracted.
It improved selection and onboarding.
Engagement surveys assess higher engagement levels at various points in time.
We have increased employee retention.
Improved awareness among employees enables people to adapt to situations and each other more readily.
"Using a behavior-factor-based approach allowed us to go in-depth more quickly during our recruitment interviews," said Starlight's CEO. "It also accelerated the onboarding and integration of new people with a better understanding of expectations and behaviors between managers and employees."
Overall, using a behavior-factor approach had dramatic effects on leadership at Starlight. With a different perspective on the organization's people and the realization of what type of talent they would need to be successful, leaders began resetting the expectations of individuals and teams throughout the organization. In this respect, leaders defined new talent requirements to recruit, interview, hire, and retain the people necessary to improve the complex measures associated with Starlight's success.
New Leadership for a New Era
The workplace environment of the 21st century is rapidly evolving away from many of the conventions and routines of the 20th century. As a result, approaches of the past must give way to new means, methods, and understandings of an organization's most important asset: its people. To succeed in this challenging environment, leaders need to develop and master the social skills necessary to manage the many situations, standards, and people they will encounter across their careers.
The workplace environment in the 21st Century is rapidly evolving away from many of the conventions and routines of the 20th Century workplace. As a result, the approaches of the past must give way to new systems, methods, and a different understanding of a business's most important assets. These people make the business work. To succeed in this challenging  environment,  leaders must develop and master the social skills to manage various people, situations, and requirements.