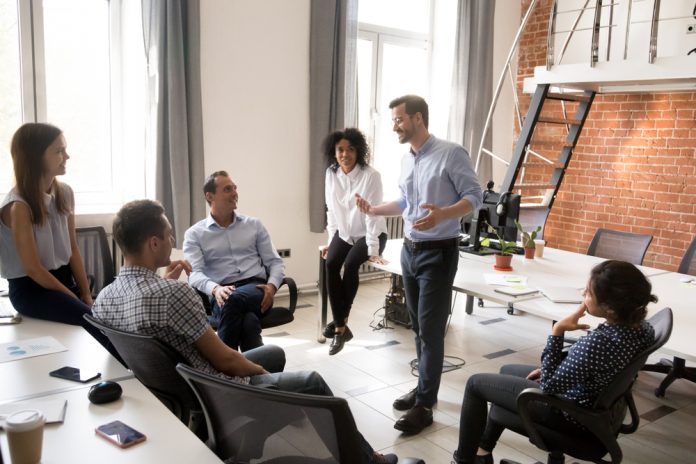 Today's headlines scream about the challenges organizations are facing today: The pandemic keeps finding new ways to stay with us by changing and morphing; more people are leaving their jobs and growing our talent shortages due to the great migration; the effect of climate change is impacting where we work, live, and play; and stressed out workers are all trying to figure out the new rules of work whether they're in person, remote, or a hybrid. At the same time, if they stay, employees want to grow in pay and responsibility.
That's a lot of balls to juggle, and who knows which ball will drop because it's too heavy a load even for Superman or Wonder Woman to handle. There's even a new acronym used to describe these times of uncertainty and change, BANI: Brittle, Anxious, Nonlinear, and Incomprehensible. It's enough to make you want to bury your head in the sand and come back if and when everything ever goes back to normal—the Rip Van Winkle strategy!
The Challenges Organizations Face Today
Managers, leaders, and organizations desperately wish for a way to engage better and inspire workers to stay—especially the best ones. They want to motivate all workers to higher levels of performance and productivity while making them feel appreciated. And they want people who are flexible, agile, and welcome change (instead of running from it). Don't you agree?
After 40 years of working in leadership development, I found the formula to make your colleagues, your staff, and your workers all feel like VIPs. Who doesn't want to feel like a VIP? That's the model I share in my book, "Make Someone's Day." It shows how to create a culture that:
a) Uses kindness and compassion instead of threats to help withstand the stress we're under.
b) Motivates and inspires people to both stay and reach higher levels of productivity because they are excited about what they're doing.
c) Encourages others to flock to join your organization.
d) Provides a boomerang effect where making someone's day also makes your day! Who doesn't want that?
How does it work? That's where the VIP comes in. View and observe what's going on with your employees, in person and online. Identify and consider ways people may need help to overcome whatever challenges they are dealing with. Plan and act for more involved immediate, short-term, or long-term solutions. Too often, we do the opposite: We act without planning. Even if it's for a few seconds, planning your actions will ensure that you don't shoot from the hip or respond without thinking. These VIP steps will lead you to do something for your employees, colleagues, or even strangers that is done at the right time and in the right way to have a powerful impact—so much so that you will hear the words, "You made my day," the most robust affirmation one can express.
The VIP Method
When managers and leaders use the VIP method and organizations adopt the "Make Someone's Day" approach, the person they did it for often says, "You made my day!" That's not said randomly; it's said when people have done something in the right way and at the right time to help others profoundly. It doesn't have to be hard to do. Sometimes a smile or kind word is all that's needed. Other times, you may need to find resources, extra help, or support. It differs for each person and time, meaning it's situational. In creating this type of supportive culture and organization, you instill kindness, support, and understanding into your culture while making meaningful connections with employees that instill trust, confidence, and commitment. And in doing so, you develop a make someone's day culture and leadership style that allows your workers to flourish. It strengthens leader-employee relationships. You'll be a leader people will clamor to work for, and your organization will be one people will flock to. You'll become a mentor-manager instead of just a task-driven manager. And, in turn, you'll become something that is all too rare—a memorable manager.
In my research, I discovered memorable managers are people for whom people would do anything. Too many managers focus on getting the task done only. If we've learned one thing in the pandemic, we must look at the employee as a whole person. Managers too often are fast with the stick and end up insulting us, deflating us, or beating us up for not getting the work completed in the way they insist it be done. I know I've had far too many of that kind of manager; what about you? And that's part of the trend leading employees to the great resignation. They aren't inspired to stay. Their managers only care about work, not relationships and helping them grow to be the best they can be. Change that message and create more caring, considerate, and memorable managers.
So what's stopping you? If you're training a manager, work to make someone's day into your curriculum. If you're a leader, include it in your toolkit. The more make someone's day is used to make employees, staff, and colleagues feel like VIPs, the better organizational results you will see and the better you will get at using it. Call it motivation, reinforcement, career growth, or mentoring; it will strengthen your leaders and help retain your workforce. And if you're an individual contributor, what better way to contribute than to help your colleagues stay motivated, successful, and productive? Everyone wins, and in a memorable way.