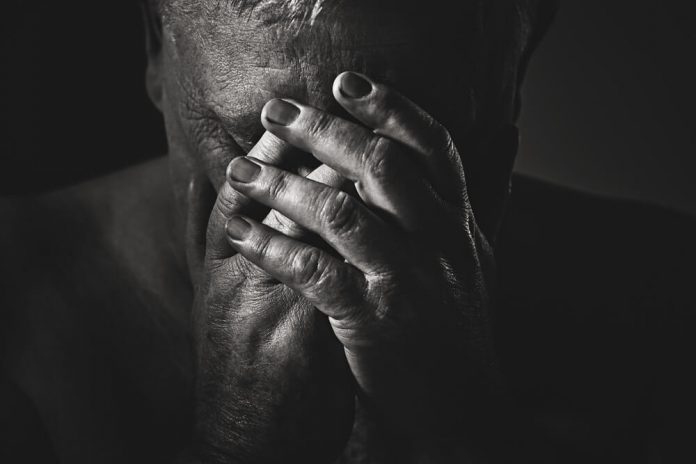 Two-plus years of change, uncertainty, and fear have left many people feeling unwell mentally and emotionally. As the lines between professional and personal life have become blurred, today's leaders find themselves leading traumatized teams while they, too, have endured a challenging situation. Prior to COVID-19, there were no playbooks or training courses for leading and managing through a global pandemic!
Put simply, trauma is an emotional response to a terrible event. Here is some context from Mental Health America: "As opposed to previous disasters in the U.S. that affected certain specific regions or populations where aid and trauma response could be concentrated, the COVID-19 pandemic has affected the entire population of the country. While the risk of contracting COVID-19 is a population-wide traumatizing event, it was coupled with traumatic changes to people's social environments, as well, including financial hardship, housing and food insecurity, death of loved ones, dramatic changes to work and schooling environments, and increased stress in the household …"
Many executive coaches find they are being called upon to provide mental health support to leaders who may themselves be struggling, stressed and feeling depressed. As a result, many coaches are integrating therapeutic skills and practices into their services.
Combining business coaching with psychotherapy is new and may raise some eyebrows, but it's appropriate for these strange times. It's long been implemented in the world of professional sports, where both coaches and therapists work together to get the best performance from their athletes.
Ted Lasso and Therapy
The concept is wonderfully illustrated in the second season of Apple TV's Ted Lasso show, when AFC Richmond hires Dr. Sharon Fieldstone as the team therapist. She is retained after a heartbreaking accident makes the star player question if "football is life." Then she treats other players who all "amazed" at the experience.
Despite Coach Lasso's personal misgivings about therapists, his team members quickly realize the benefits of working with Dr. Fieldstone. The team gets back its will to win, thanks to great coaching and therapy coming together in a holistic relationship. The coach focuses on the players in the context of the game, while the therapist focuses on the players in the context of their life.
That said, coaches should not, and do not, replace a licensed therapist in treating people for mental health issues. However, with the right training, business coaches can implement therapeutic approaches in supporting their clients. A skilled coach knows when psychotherapy is called for and will refer clients when this is the case. However, more and more often, leaders work with both coaches and therapists.
One useful therapeutic framework to supplement a coach's usual toolkit is IFS (Internal Family Systems). The IFS model helps people reclaim their authentic center, or Self, which is rooted in connection, compassion, creativity, clarity, curiosity, calm, confidence, and courage. In effect, it calms stress-induced reactivity in the nervous system and allows a person to become present, clear, and creative.
IFS is a psychotherapy model that's getting traction because of it treats the "whole person," not just mental health symptoms. It recognizes that people have different parts within their personality, or "families" of parts, and that each of these part has its own wants, needs, and perspectives.
These "parts" become more pronounced during times of trauma. Leaders who have gone through traumatic experiences (and these days, who hasn't?) can get stuck in the parts of their personalities that don't serve them well. The IFS approach helps them understand and integrate their traumatized parts, leading to increased self-confidence and productivity. Having this self-awareness can be a game-changer when work relationships are tense or strained. It's all about accessing Emotional Intelligence—an important leadership skill that can be difficult to master.
IFS in Action
Because IFS dovetails so well with the tools and frameworks already in use, coaches can fully integrate therapeutic approaches into their services. It's powerful in coaching leaders through "shadow work," which is about identifying blind spots and becoming aware of the behaviors they avoid confronting. It's a huge step toward self-acceptance, even for those parts of yourself you may not like or might keep hidden away.
The more people resist exploring these "shadow" parts, the more they hold themselves back from realizing their inherent talents and full potential.
One finance industry C-suite executive suffered from lack of self-confidence and conflict-avoidance issues. When this leader's performance is anything other than perfect, there's a lot of negative self talk and remonstration.
Working with a coach who uses the IFS model, the executive identified that this self-critical messaging stemmed from a childhood spent striving to live up to parental expectations. This constant pursuit of perfection played a major role in a successful career, but now it had become an issue that was making it hard to get to the next level. Through curiosity and self-understanding, this leader learned to embrace the perfectionist within and respect it, while at the same time discovering how to move it out of the way of progress.
One leader in the technology industry had always been called out for being too quiet in meetings. It was a source of frustration for both the leader and their boss. Both were aware of the wisdom and experience available, yet often the executive withheld their contribution at the precise time it would make the biggest difference. It was getting in the way of progress. Coaching that integrated IFS therapeutic models uncovered that this silence was a coping mechanism to keep a burning anger in check—something learned in childhood to protect connections with loved ones. The leader has learned first to acknowledge the rage and then trust that team relationships are strong enough to withstand some disagreement or heated discussion. Having made this leap of faith, the executive has been promoted into a bigger role.
Being Human Is Good For Business
Becoming IFS certified is not an insignificant undertaking. It takes hundreds of hours of practical training and a thorough understanding of its theory and techniques. It can take a couple of years before you are able to integrate these therapeutic approaches into your coaching.
But it's worth the time and investment. With IFS, coaches can help their clients identify patterns that are impacting their whole life: personal and family relationships, as well as professional and business concerns. It's important because when people can show up fully, businesses thrive.
The IFS methodology fits with the mantra, "Being Human Is Good For Business." It returns individuals to wholeness. It helps them understand there's nothing wrong with them. There is nothing to "fix."
Everyone has the capacity to contribute, and it's the job of business coaches to help people grow and lead.