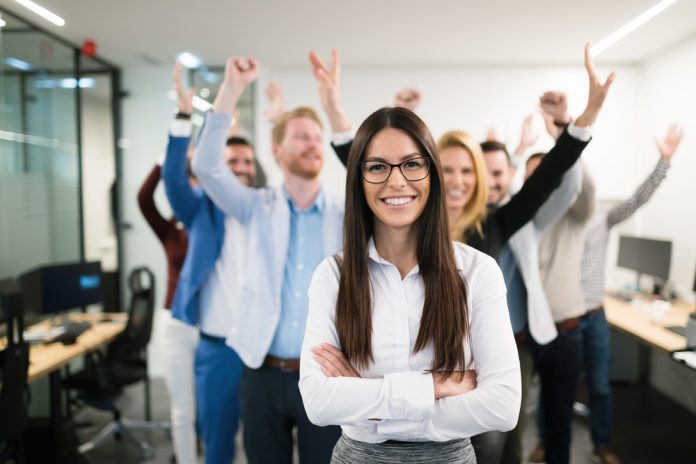 In the ongoing aftermath of the COVID-19 pandemic, the way of work has experienced unprecedented changes. What was once considered "normal" with respect to career opportunities, pathways, and work-from-home flexibility is being openly questioned. Employees are leaving their jobs at record rates—a phenomenon that has become known as the Great Resignation—with Gen Z and Millenials leading the charge. Representing nearly half of the U.S. workforce, this rising likelihood of turnover presents a critical issue for employers.
As the next generation of the workforce reflects on what they want from their employers, organizations, too, must pause to reflect on how they recruit and retain top talent. What can companies adopt, adapt, and abandon to attract young professionals to join their organization, and how can they ensure that new and existing employees remain invested and resilient at work?
Insights from the last year provide some helpful direction to these questions, from exploring what next-generation leaders expect from their workplace to recognizing unique skills and insights that young professionals provide. At the heart of employees' decisions whether to accept a job offer or begin looking for a new opportunity, though, is a simple question: Why am I here?
In the midst of the COVID-19 pandemic, the Center for Creative Leadership (CCL) undertook a global research initiative to ask young professionals (defined as 18- to 30-year-olds) why they want to be a leader and what is important to them in their professional careers. More than 15,000 Gen Zero and Millenials from 32 countries shared their thoughts, experiences, and reasons for engaging (or choosing not to engage) in leadership positions.
Among many critical insights, the importance of being able to identify meaning and purpose in work consistently appeared. Young professionals who found value in their work were more likely to hold a leadership position than those who did not. Emerging leaders who found purpose in their work were also twice as likely to feel empowered in their leadership roles, a key predictor of being effective and engaged at work.
Purpose at work, however, can take many forms; for organizations to help young professionals lead with purpose, they need to understand what their emerging leaders care about and intentionally create opportunities to connect that purpose to their work.
Top 5 Reasons Young Professionals Want to Lead
When asked about their personal reasons for becoming a leader, young professionals want to:
Make a contribution to society. Despite generational stereotypes about Gen Z and Millenials' focus on personal gain, contributing to society ranked as the top reason to pursue a professional leadership position. This held remarkably consistent across countries, gender identity, racial/ethnic background, and professional sectors. 
Support themselves financially. Similar to older generations, financial stability remains a key factor in considering, accepting, and remaining in their job. Importantly, financial stability is about more than base salary. Other considerations include workplace benefits, flexibility around remote work, and opportunities to engage in external contract work.
Learn things that will help them make a positive impact in the world. While related to the top reason, this particular purpose is distinct in that it involves both personal growth (learning new things) and contribution to society (having a positive impact in the world). When asked about this goal, young professionals noted opportunities to gain new perspectives by working with others and on-the-job experiences to support their own growth. 
Gain skills they can use in a job that helps others. With the increasingly connected, diverse, and globalized workplace, Gen Z and Millenials are on the lookout for opportunities to develop new skills that will help them succeed. The young professionals we spoke to mentioned an array of skills, ranging from more concrete and procedural skills (e.g., how to write effective e-mails) to interpersonal skills (e.g., how to effectively navigate conflict). One topic that was mentioned frequently was around how to foster inclusive and equitable work environments, a critical consideration for Gen Z employees.
Prepare for a future career. Whether embarking on their first full-time professional position or considering a lateral or vertical career move, many emerging leaders are considering whether and how their current positions are preparing them for their future. In our research, one of the most critical predictors of whether someone was considering a leadership role in the future was whether they considered their current work as useful for their future career (a term referred to as utility value). 
6 Considerations for Recruiting and Retaining Future Leaders
Knowing emerging leaders' "why" informs how to effectively recruit and retain your future leaders. When contemplating how to recruit young professionals, consider: 
Stating your organizational commitment to helping society. If this is part of your mission statement or culture, state that at the beginning of job ads. If it is not, consider discussing and articulating your organization's connection to societal and community support.
Identifying opportunities for employees to help others. Does your organization support volunteer opportunities in the local community? Do role responsibilities include community outreach and connections?
Posting expected salary. Listing salary up front conveys transparency and a commitment to equity. It allows employees to determine the financial viability of accepting the role.
When exploring how to retain young professionals, consider:
Sponsoring community outreach programs. This could involve internships for underserved youth, intentional partnerships within the community, or participating in community-based partnerships.
Scaffolding young professional networks. Connecting with other young leaders takes resources, effort, and time. Providing networking opportunities or cohorts can provide collective support, grow social capital, and even support innovation.
Investing in mentorship and sponsorship opportunities. Professional support is a key to promotion and career advancement. Developing an internal or external mentorship program opens the door to new connections, knowledge, and opportunities.
Our global study on emerging leaders has helped uncover what it takes for young leaders to feel engaged and empowered in the workplace. By providing the support young leaders need, you can attract emerging talent to your organization and keep them motivated to fulfill their purpose and simultaneously elevate the success of your organization.