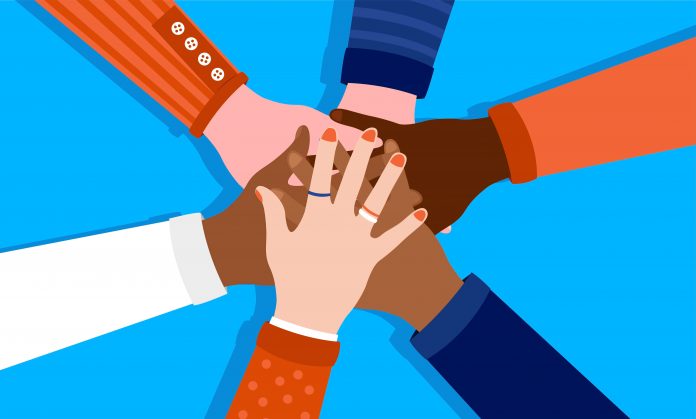 Talent markets have tightened dramatically in the last few years, and organizations are struggling to hire and retain the people they need to keep things running. And while the pandemic did accelerate this trend, the underlying causes of the "Great Resignation" were already in effect well before anyone had even heard of COVID-19. Labor force participation rates have been falling steadily for decades and skills gaps are a natural result.
At the same time, we as employers must take ownership for our part in creating the Great Resignation. That's right, this phenomenon we're all complaining about is partially our own fault. We've neglected to develop our people and create the kinds of organizational cultures that foster growth and engagement for all. And by all, I mean every single person in your organization. Unfortunately, most organizations prioritize learning for a select few, and it often results in a total lack of Diversity, Equity, and Inclusion (DEI). According to McKinsey research, diverse employees reported struggling the most during COVID-19 and need more support from organizations.
The companies that were most successful throughout the pandemic at supporting their people are coincidentally the same companies that are finding it easier to attract, engage, and retain top talent. Their actions and their words promote cultures of inclusion, where growth, coaching, and learning are not only for the designated "high potentials" or the hand-picked executive team. Employees want to work in those kinds of cultures and they're only just beginning to realize they don't have to stay in cultures that don't live by those values.
3 Ways to Change Your Approach
According to PwC survey data, women, Hispanic, and Black employees are more likely to be looking for new opportunities. This suggests, now that the job market is picking up, that the workers who felt most challenged by the pandemic now are looking for greener pastures.
Organizations that can't adapt to fulfill the needs of their people are doomed to lose them to organizations that can. Here are three ways you can change your approach to talent to ensure you're not unnecessarily losing talented minority and underrepresented employees.
Ask your people what they need—and listen to what they say.
Don't always assume you know what your employees need. Their needs may differ wildly from yours when it comes to development and support. Your employees are not a monolith. There can be no one-size-fits-all solution when you're trying to promote a more diverse, inclusive workforce. To get the information you need, pulse surveys can give you a good baseline, but it's also important to collect qualitative data (e.g., open-text responses, town hall-style meetings, focus groups, etc.). This is where you can really understand what will help you tailor your approach to make sure everyone—not just the majority—is getting the career development and growth they need.
Make learning and development accessible and personalized for all.
Accessibility in learning is often one of the more significant barriers minorities and underrepresented employees face. An employee may want to complete a learning module that would make them eligible for a better-paying role with their employer, but an hourly role does not allow time for them to learn in the flow of work. They may be forced to do the learning at home, where it is more difficult to concentrate and the Internet connection is not fast enough for them to have a good user experience. Too many learning and development programs are designed with only the concerns and limitations of college-educated white-collar employees in mind. If organizations hope to retain and grow all their employees, they need to start designing learning programs that all employees can easily use, while also giving them the time and latitude to focus on their personal development.
Furthermore, a diverse workforce needs diverse career and learning paths. Minority and underrepresented learners are more engaged with content when they have the flexibility to design the path they want to take. Instead of focusing on a purely linear path to their next career move, create learning opportunities where your people have the opportunity to mix and match, follow their interests, and fill in gaps.
Democratize coaching and support DEI.
Coaching is historically reserved for executives and "high-potential" employees. However, advances in technology are making coaching more and more accessible to everyone. Great leaders aren't born, they're coached. They grow from advice, encouragement, and feedback from others along the way. Nothing makes your people feel included and supported by your culture like coaching. Even if it's only for a limited engagement, licensed coaching can make a huge difference in the career paths of minority and underrepresented employees. Consider doubling down on this strategy by offering to pair minority employees with a coach who comes from the same or similar background. While not always possible in every scenario, it can help the coachee develop an easy rapport with their coach.
Don't Settle for "Good Enough" in L&D
Let's face it: In the era of the Great Resignation, your organization can't afford to lose high-quality talent because they felt excluded and unsupported by your culture. Learning and development that is accessible, flexible, and relevant to all employees can go a long way to changing that conversation and re-engaging your workforce.