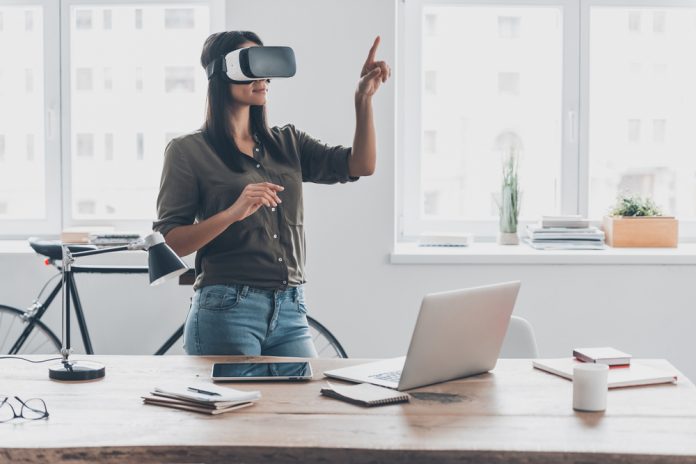 There's no question that the Great Resignation had a major impact on all businesses – especially large enterprise companies. With millions of workers quitting every month, employers have scrambled to mass-hire to fill their staffing needs. Otherwise, they'd risk falling behind in productivity while waiting for the perfect fit.
Now that the damage has been done, employers must immediately ensure their new hires don't become a short-term solution. Importantly, a strong onboarding process increases the likelihood they'll stay by 82 percent. Given that the initial experience will make or break the relationship with a new employee, companies need to look to long-term, sustainable learning and development solutions built in from the first moment of training. This will ensure that new employees don't just stick around but that they prosper.
The importance of HR training
Today's ebb and flow of talent makes HR training more important than ever and can be why an employee stays or goes. Currently, 49 percent of U.S. workers are actively searching for a new job or plan to soon (SHRM Research Institute, 2022). Let's look at some of the main reasons why people left their jobs last year:
The company undervalues its employees: The majority of workers that quit their job last year cited the top reasons as low pay, a lack of opportunities for advancement and feeling disrespected.
The company lacks the latest technology: We know from our own research that 61 percent of employees think companies that fail to employ cutting-edge training technologies will struggle to attract and retain top talent.
The company is not adapting for the new generation: Young adults under the age of 30 were 20 percent more likely to quit their job last year than those over 30.
Given why people quit, HR teams need to shift their approach entirely and implement innovative, ongoing training programs for employees to stick around. Enter immersive technology.
How immersive technology can help
Immersive technology can solve many pain points that last year's job quitters experienced.  Providing a training program that aligns with a younger workforce, incorporates the latest technology (from a 360-degree video to virtual reality), and allows employees to onboard, upskill, and reskill engagingly will leave the employee feeling seen and respected – with plenty of opportunity for advancement knowing that there's proper training in place for growth.
The results speak for themselves. Companies embracing immersive tech are seeing a higher success rate: 38 percent of high-performing businesses use at least one form of immersive technology companywide, compared to 23 percent of lower-performing businesses. What is more, employees are excited about it – over half of the employees say that immersive tech would make training exciting for the first time ever.
But the time to act is now. On average, companies don't think they will have these solutions fully rolled out until 2028 – creating a significant opportunity for organizations to get ahead of the curve. There are plenty of solutions out there that are affordable, can be adopted quickly, and can be deployed at scale in just a few months. Waiting to roll out immersive training programs over the next five years won't just limit employee growth; it will limit the company's growth. It's time to stop the Great Resignation and start embracing immersive training.